Literally meaning 'hack marathons'– hackathons were born back in the 90's as solution seeking challenges for enthused computer professionals.
While they began in the realm of software programming, hackathons have recently been appropriated by the corporate world as part of a 'gamify to innovate' paradigm – the 'Like' button was invented at an internal Facebook hackathon – and can involve participants from various backgrounds. Business developers, graphic designers, or even sales people are being drawn into this 'maker' culture that is chiefly characteristic of techies. What's great is that hackathons promote doing over talking, and it's precisely why the business world is so eager to adopt them.
UiPath was recently invited to take part in a hackathon organized by a prospective client, a large global insurance company. The aim of the event was to evaluate UiPath's and four other RPA vendors' automation capabilities with four of the company's business processes as a test bed.
Imagine being called, spontaneously and quasi-blindly – the participants were not told in advance what processes they would have to automate – to demonstrate your product's capabilities in a strictly regulated race against time and against your competitors directly. Not the easiest of trials.
The hackathon took place on-site, in the client's office in Mumbai, and was conceived as a three-day competition. Amrita Mogali and Sachin Desai were the UiPath developers entrusted with the challenge.
"We were competing against all the major RPA vendors in the market. We knew we had to pull the rabbit out of the hat for this one." (Amrita)
Every other concurrent team had five to seven members involved, while UiPath had only two.
Once the teams arrived at the venue, they were each assigned a subject matter expert (i.e. SME) from the company's side who was responsible for running them through the set of use cases they would have to automate over the three days span.
All four processes were part of the 'financial planning' workflow, from evaluation to report generation and service agent change. They involved web and windows applications, PDF and Excel documents, and the teams were given test data on which they had to run the automation.
These were highly intricate processes and our team had a very short span of time to automate. Amrita and Sachin used UiPath Studio's recorder function, which proved very powerful, and they developed exception rules on top.
At the end of each day, each team would have to show a five-minute demo to demonstrate the process they had worked on. This involved explaining to the jury in detail how they had built the automation, and going through a focused Q&A.
"We were under tremendous pressure, as the jury had very high expectations and were very strict about timing: five minutes for the demo, and five for the Q&A. Never more than five." (Sachin)
Major stakeholders from the client company in London were flown to Mumbai to be part of the jury. The application owners, the solution architect of the company's global services, the IT manager, the managing director and VPs, totaling eight people.
At the end of the hackathon, teams were given a test of a thousand items to run through the automation they had developed during the three-day event.
"We were given an Excel sheet with a thousand items and Sachin and I were able to run the test for 548 items out of the total 1000. Each of the competitor teams, who had 5 to 7 members, only managed to run about 200 items." (Amrita)
Our team came out with flying colors and UiPath's performance impressed the organizers. Amrita and Sachin were the only ones who managed to automate the client's entire use case.
Having demonstrated great velocity and ease in automating business processes, UiPath was shortlisted for further evaluation. The SMEs congratulated Amrita and Sachin for the work they provided, their diligent attitude and ability to adapt to strict rules, not to mention the unmatched speed and breadth of their execution.
They are not too far behind, the early days of M.I.T. when the word "hack" was first uttered to describe a distinctly playful way of tinkering with machines, one that is more creative and exploratory than merely instructional. Since then many companies have taken this approach internally and within their business model. They've basically hacked the hacking concept, adding to the creative process a deliverable and a deadline. And why not? It's the best of both worlds.
2019 Update: Are you on a path to build a great B2B automation software business in the CEE region? You could win money, mentorship, sales and marketing exposure, and technical support for 12 months!
Apply Now for the 2019 UiPath Automation Awards, CEE Editon!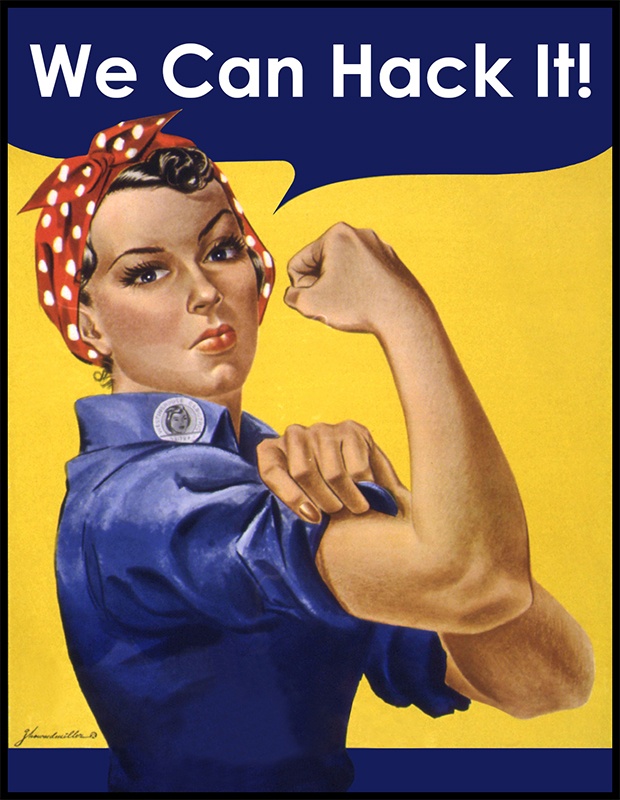 ---