The RPA & AI Exchange conference is coming up and is exclusively focused on giving leaders across Europe the opportunity to discuss the business transformation required for the 4th Industrial Revolution.
Guy Kirkwood, UiPath's Chief Evangelist, will be present in London to deliver a presentation on "Intelligent RPA - In practice", which will take place on Wednesday, the 27th of September.
Guy will demonstrate which are the leading RPA countries and partners, as well why the RPA community is so important. Afterwards, he will answer questions together with Philip Carnelley, Research Director, IDC Europe.
The event will include the attendance of 70 experts in the Automation industry, giving you the chance to network with and learn from those who are developing intelligent process automation strategies. Some of the other main topics include:
RPA Centres of Excellence: Building secure governance and control around RPA

How have robotics and AI transformed the financial services industry across the globe?

Cutting through automation software confusion - what really works?

How to successfully scale up your RPA efforts?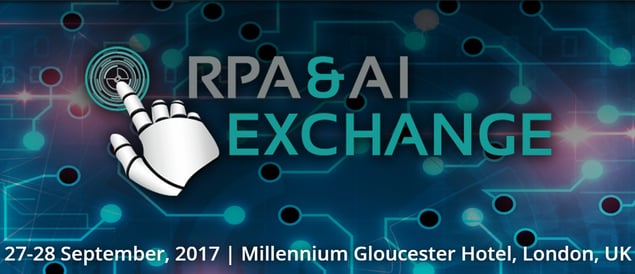 The conference's structure includes interactive discussion sessions and panel discussions on some of the following pressing matters:
Identifying the back office processes that are ready for automation

Driving back office efficiencies with RPA and AI

Igniting customer engagement with smart process operations

How can you successfully engage the wider business with your planned technology changes?
Don't miss out and request an invite right now.
---