UiPath will be joining the 8th edition of NASSCOM GIC Conclave 2017, on April 20 & 21 in Hyderabad. Meet Boris Krumrey, UiPath's Chief Robotics Officer, on the 1st day of the event, in the Tech Track session. Boris will unveil the operational knowledge behind the adoption of cognitive AI technologies in the enterprise, highlighting the session's topic: Artificial intelligence is the new black or are there more colours to it?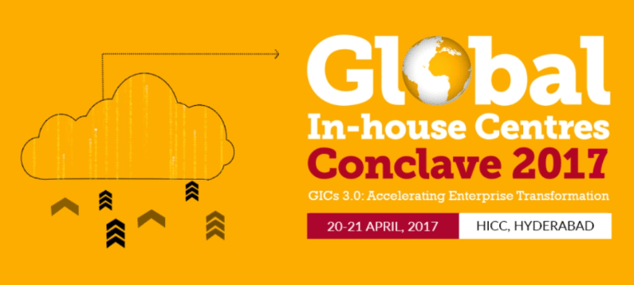 Here's a preview of Boris' topics:
AI no longer exists only in the realm of science fiction. We have solid theoretical foundations and the technical AI computing means for rational decision making, cognitive and machine learning. These technologies are now at the center of most business functions in an increasingly digital economy. Enterprises are racing to build operational knowledge to increase productivity, agility and efficiency of their knowledge workers to remain competitive. But, how ready are we to adopt these technologies in our actual business operation? What do we need to consider and prepare our organizations for before any of these technologies can be successfully deployed?
This year, the NASSCOM event aims to demonstrate how GICs accelerate enterprise transformation. Through a series of presentations and speeches held by industry tech leaders, attendees will learn what to expect from integrating trending technologies and new business models into their company. Their expertise will help you evaluate the true impact of continuosly maturating technologies and GICs, and assess best solutions for your specific industry.
For more information read the event agenda and register here.
---