Guy Kirkwood, UiPath's Chief Evangelist, and Brandon Nott, Senior Vice President of Operations at J.G. Wentworth Home Lending, will examine the topic of "RPA at the intersection of Cost, Compliance and Consistency" in a panel at the Intelligent Automation: Reshaping Business Processes conference, in Chicago. The talk will take place on August 1st, at 3:50 pm, and will address how RPA and AI help companies achieve profitable growth in increasingly regulated business environments.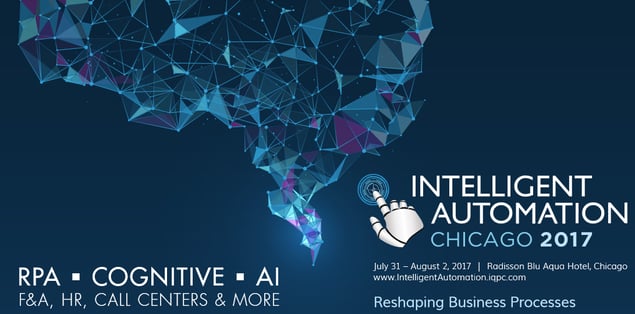 The conference will include insights on current trends in RPA and other cognitive and intelligent tools, 101 workshops on intelligent automation for RPA newbies and 501 master classes for more advanced participants.
The attendees will find out more about using cognitive and AI technologies for handling structured and unstructured data, best practices in change managements, rolling out an automation program, and using predictive analysis in a wide range of industries.
Don't miss out and register for the conference.
---