Yesterday, at one of the most prominent competitions in the Artificial Intelligence industry, the
AI Innovation Awards 2017
organized by CognitionX, UiPath won two important awards.
Having fought off strong competition, UiPath took home the award for Use of AI in Enterprise as well as Outstanding Achievement in the Use of AI award - the category that assessed the application of AI in three industry sectors (Enterprise, Public Services and Social Goods).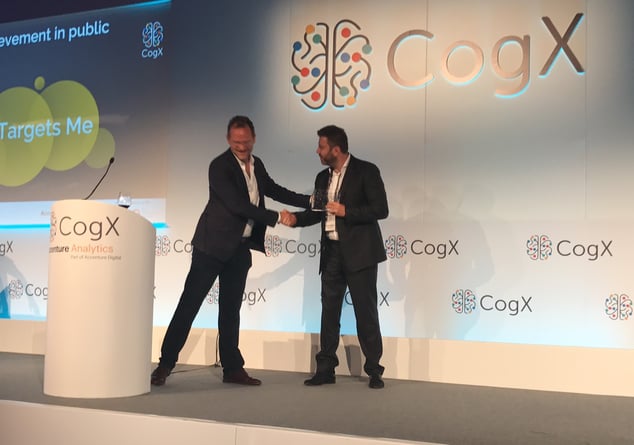 Named as 'the most innovative and disruptive businesses in the world of AI', the finalists were judged by a panel of experts on the product idea, the team and the long term sustainable advantage of the product.
The two awards were received by Daniel Dines – founder and CEO of UiPath, who declared: "We are excited to be recognized as an AI innovator and leader, and honored to be in a great company with Tesla and Google DeepMind. As an RPA company, when adding computer vision and cognitive functions into the mix, we see our software robots achieving a human-level capability to process data and interact with applications. Intelligent automation is definitely what will transform the future of business and workforce management".
CognitionX is a platform that diligently collects information from the Artificial Intelligence industry, consequently ensuring that everyone is allowed access to research and resources required to build AI solutions. AI Innovation Awards is an annual event that brings together leaders in more than 20 industries to address pressing issues in the AI domain and celebrate the industry's innovators and outliers.
---