UiPath launches massive open online training platform. Training and examination - all in one place.
UiPath introduces the first free of charge, self-led online learning environment where anyone in the world can enrol and train to obtain a UiPath RPA Diploma.
UiPath Academy shares in one place the expert knowledge and hands-on experience that will enable technical and business people to upskill themselves and work with RPA professionally. By creating a certification-based RPA program, UiPath Academy brings more expertise to the market, allowing organizations to scale their RPA deployments faster and more predictably.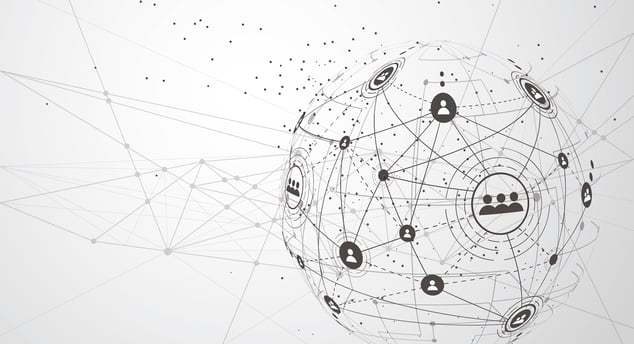 One year of RPA democracy
One year ago UiPath made RPA free for individual users, education projects and small businesses. The Community Edition has been a great success, and our Community Forum now hosts a growing number of several thousands RPA developers who passionately craft their way into the future of automation. We are proud of our forum superusers and happy to empower them further with UiPath Academy.
"UiPath Academy is our mission to train those who manifest a keen interest in RPA and harvest their knowledge to create a shared culture of truly smart automation." - Daniel Dines, Founder and CEO of UiPath.
Choose your role
Tailored to your interest or key RPA role, UiPath Academy provides a two-level training and examination program for Beginners and Advanced users, with both on-line and on-site learning. All training courses are built on a complete curriculum of exercises, tests, extensive guides, demos and support that will ensure strong, hands-on knowledge. Our team of RPA experts has put in their best effort to create and deliver engaging learning that is both thorough and fun.
The best professions of the future are born today
UiPath Academy is meant to help users develop professional RPA skills that will help them capture the best opportunities in the RPA field. With our certifications they will be able to access new career paths, with a pool of jobs already in high demand today.
Learn at your own pace
Available in English, with French, Japanese and English subtitles - and that's only the beginning! - German and Spanish are planned for the end of April, UiPath Academy gets you started with instant open online access to UiPath Beginner introductory courses. Designed as a fundamental basis to build good knowledge of UiPath's tools and capabilities, these trainings are dedicated to entry-level users and offer official UiPath Diploma upon completion.
One level up, the Advanced user trainings are highly technical modules that take place on-site, are instructor-led and have a billable fee. They require programming background and prior graduation of the RPA Developer Basic Training.
"This multi-level approach will enable all the key roles within an RPA Center of Excellence, from RPA Developers, Solution Architects and Infrastructure Support to Project Managers and Business Analysts. We're bringing everybody under one roof!", said Ana Cinca, Head of Delivery and Implementation, UiPath.
Read more about our trainings on the UiPath Academy page.
Your RPA journey starts here, so go ahead and enrol.
---