Generali Investments, a prominent player in asset and wealth management, embarked on a transformative automation journey to leverage technology to enhance operational efficiency and customer relationships.
As part of their commitment to innovation, they implemented a citizen developer program, empowering employees to drive automation initiatives and contribute to the organization's digital transformation. 
Erika Peduto, Smart Automation Leader at Generali Investments, discussed why they started a citizen developer program, explained the steps taken to implement the program, and highlighted the achievements made by the company with the help of its citizens.
Additionally, some of Generali's citizen developers (read: innovators) shared their personal experiences on how automation has benefited them.
Part I: The inception 
"A crucial aspect of a successful digital transformation is putting employees at the forefront," believes Erika Peduto.
To achieve this, in 2020, Generali Investments initiated a citizen developer program. The program aimed to train employees on smart automation concepts, including the application of intelligent technologies like robotic process automation (RPA), artificial intelligence (AI), and machine learning (ML).
By automating processes, optimizing efficiency, and making data-driven decisions, smart automation enhances productivity and reduces manual tasks, supporting the company's digital transformation.
Interestingly, the idea to launch a citizen developer program originated from employees and was immediately supported by the company's top management. Erika and the Innovation team formed the Automation Center of Excellence (CoE) and started democratizing automation within Generali Investments.
They educated employees from various teams on no-code and low-code platforms, nurtured a culture of collaboration and innovation, and ultimately, empowered their colleagues to do more.
This approach accelerated the company's automation journey and fostered a sense of ownership and engagement among employees.
Through our citizen developer approach, we have departed from the traditional model where only select teams drive the digital transformation. Instead, we have democratized this journey by leveraging user-friendly low-code platforms that enable immediate impact.

Erika Peduto • Smart Automation Leader at Generali Investments
Part II: The implementation 
The choice of the automation platform was a no-brainer for Generali Investments. They selected UiPath due to its comprehensive suite of tools, reliability, and the opportunity to collaborate with UiPath focal points.
The company actively uses UiPath Studio, UiPath StudioX, UiPath Assistant, and UiPath Orchestrator, and plans on expanding its usage of UiPath Automation Hub. With the UiPath Business Automation Platform, they have built a robust foundation for Generali's citizen developer program.
Who can become a citizen developer, and what can they automate? That's for the company CoE to decide.
The CoE evaluates the business case for each project, considering such factors as costs, benefits, and complexity. Then, ‌business cases with lower technical complexity are handed over to citizen developers.
According to Peduto, a use case can be automated by a citizen developer if it doesn't require extensive coding or integrations with other systems. If the solution is mission-critical or involves sensitive data, she recommends involving CoE and professional RPA developers. 
Generali Investments isn't restrictive regarding the skills and competencies a future citizen developer should have. The Innovation team regularly sends surveys to employees to gauge their interest in training and upskilling. The main criteria for becoming a citizen developer are an agile mindset, an interest in automation, and managerial support.  
Part III: The results & the plans 
By embracing citizen development, Generali Investments has witnessed remarkable results.
Over 30% of their automated processes were developed by more than 50 citizen developers, expanding the company's capacity to address automation requests. This approach saved them thousands of work hours and increased operational efficiency.
Moreover, the citizen developer program empowered employees, enabling them to acquire new skills, nurture problem-solving mindsets, and collaborate across teams. Positive feedback and high participation rates in training sessions demonstrated increased employee satisfaction. 
Thanks to its citizen developer program, Generali Investments has also won a gold prize as a Global Innovator during the 2023 Qorus-Accenture Innovation in Insurance Awards.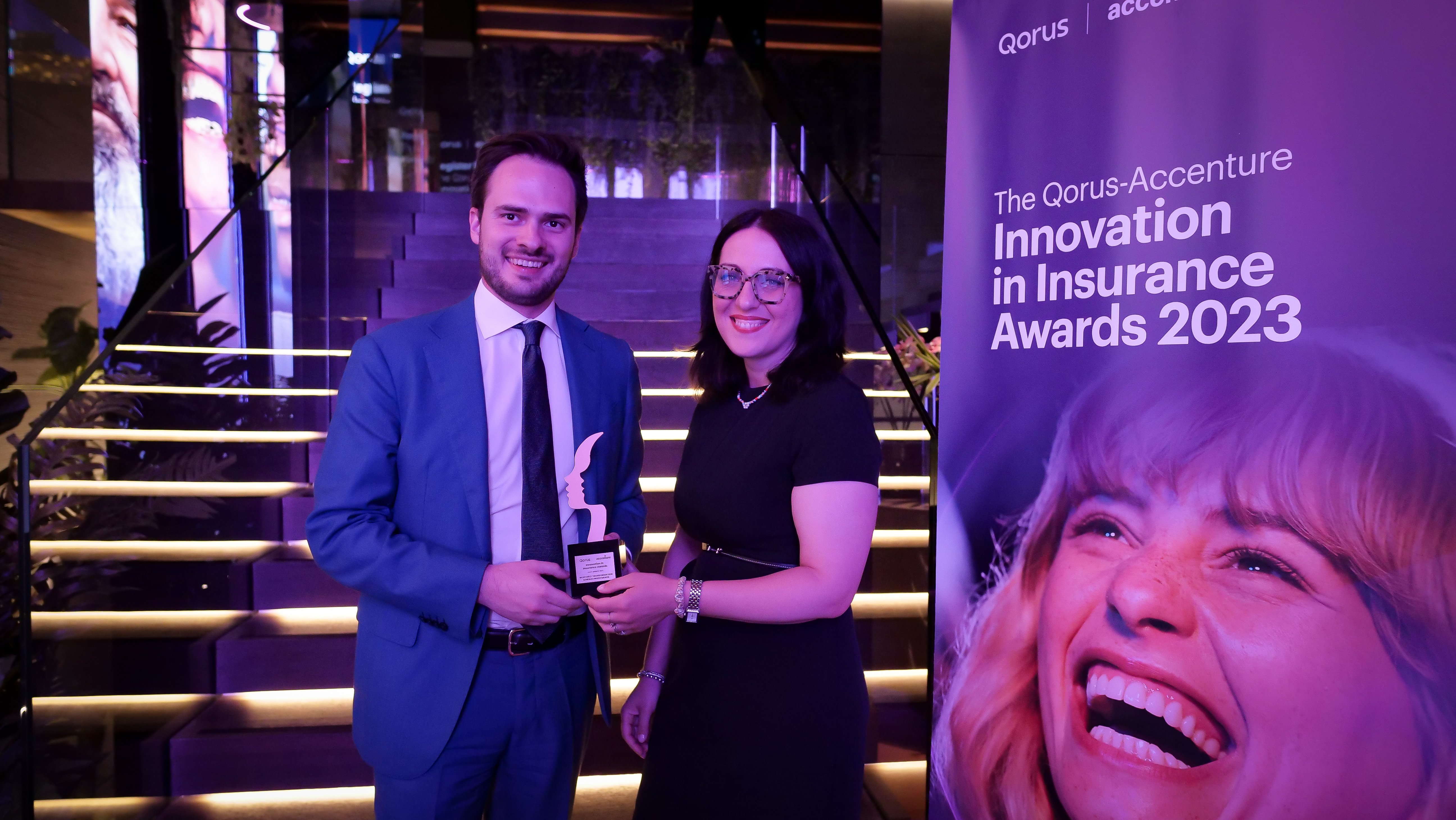 The company doesn't want to stop there and aims to further scale its citizen developer program.
The CoE plans to increase the number of smart automation solutions by expanding citizen developer training sessions, establishing a community of practice for knowledge sharing and mentoring, and providing ongoing support through the UiPath help desk. Additionally, it aims to implement a rewards system to recognize and incentivize productive citizen developers.
Bonus: Citizen Developer Stories 
At Generali Investments, the citizen developer program has proven to be highly beneficial, not just for the company, but also for the individuals who have embarked on a remarkable journey of innovation and transformation. We've gathered firsthand insights from Generali employees as they share their experience with citizen development.
Alberto Tempesta
I have always been interested in automation programs and processes. During university, I took exams that involved the construction of automation processes and cycles. Later, I applied this knowledge to my daily activities at work with programs like MS Excel.
When I learned about the citizen developer program at Generali Investments, I eagerly joined to simplify our team's work. 
As a citizen developer, I've automated various processes using UiPath StudioX, UiPath Studio, and UiPath Orchestrator. One of my automations involves sending confirmation emails in PDF format to NAV calculators for daily trades, ensuring swift and accurate registration.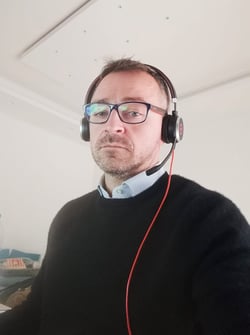 Another automation compiles data from multiple files into a monthly Excel report, improving efficiency and response times for my team.
These automations have been invaluable, reducing errors, accelerating operations, and optimizing our workflow.
Alberto Aspese
Although I studied accounting in high school, my true passions have always been technology and development. When the citizen developer program at Generali Investments launched, I immediately knew it was the perfect fit for me.  
Using UiPath Studio, UiPath Assistant, and UiPath Orchestrator, I now have unparalleled freedom to tackle both routine and complex processes. I can innovate new approaches for daily tasks and plan improvements for existing processes.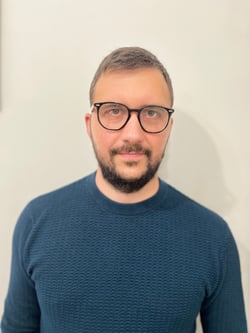 For example, to combat bureaucracy, I automated our configuration release process. A small robot triggers whenever a new release is requested, taking care of all necessary formalities (email, folders, templates, etc.) with minimal input.
The impact has been remarkable, turning a time-consuming task into mere minutes.
Gianluca Campegiani
Despite having limited knowledge of programming languages and only studying computer science at the school level, I've been intrigued by the idea of citizen development.
When I was offered the opportunity to participate in a citizen developer program, I eagerly embraced it because I believe that automation, even if applied to small processes, can significantly assist in daily work.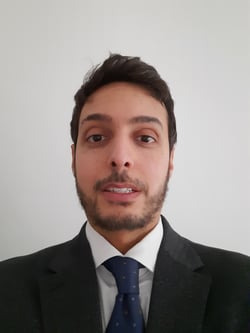 I started using UiPath StudioX for the first automations, then switched to using UiPath Studio for more complex tasks. These tools helped me with repetitive or standardized parts of processes, such as sending predefined emails.
Regarding more complex automations, I designed a robot to streamline the reconciliation process by efficiently managing custodian reports. This eliminates manual tasks like email searching, file saving, and renaming, leading to increased operational efficiency.
I also created another robot that automates sending recap emails of pending trades to our front office team and notifies counterparties about Standard Settlement Instructions for forex activities. It's a real time saver!
Explore how you can fuel your career with citizen development and scale automation within your company.