Day two for UiPath at the SAPPHIRE NOW 2019 and ASUG Annual Conference is a wrap! As a new SAP Partner, it's been a delight to "introduce ourselves" at this annual SAP conference. The first day of the conference raised the bar and day two delivered: the enthusiasm about RPA, UiPath as a SAP partner, the great conversations at our booth, and more, has our team energized and excited.
The day began with the "Experience the Intelligent Enterprise" keynote speech. SAP co-founder and Chairman of the Supervisory Board Prof. Dr. h.c. Hasso Plattner infused the keynote with humor and had the audience laughing throughout the presentation (which he dubbed "the low-cost keynote").
Plattner concentrated his talk on the public cloud, including a look at the past and future. Gerrit Kazmaier, Senior Vice President of SAP HANA and Analytics at SAP, joined Plattner onstage and announced SAP HANA Cloud Services, which will initially launch on Amazon Web Services (AWS). Connected product offerings were also covered, such as the SAP Data Warehouse Cloud, which is the first product to be built on HANA Cloud Services.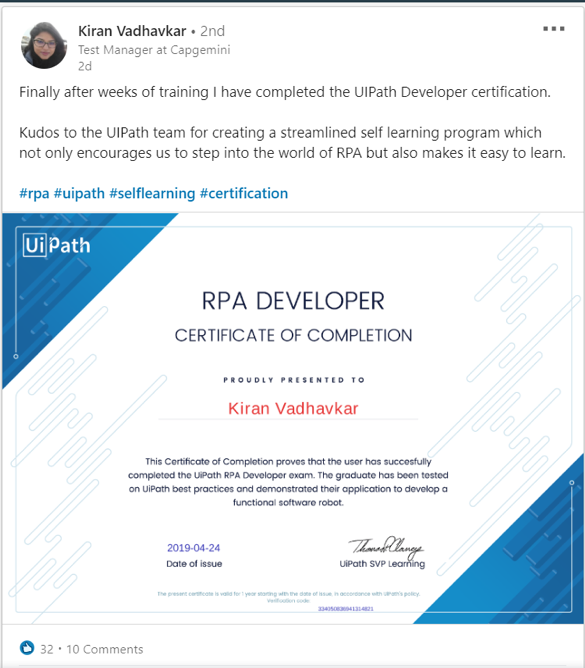 The first UiPath presentation of the day began soon after the keynote presentation concluded. Ashim Gupta, our Chief Customer Success Officer, began his presentation "Using Robotic Process Automation to Transform Your Finance Department," by talking about the top three imperatives of every Chief Financial Officer (CFO) pursuing digital transformation:
Digitizing finance and accounting (F&A)

Minimizing risk exposure

Delivering advanced analytics
The benefits of Robotic Process Automation (RPA) for financial departments include providing the flexibility to keep processes digitized, reducing risk, speeding up revenue-to-cash cycles, and providing rapid insights.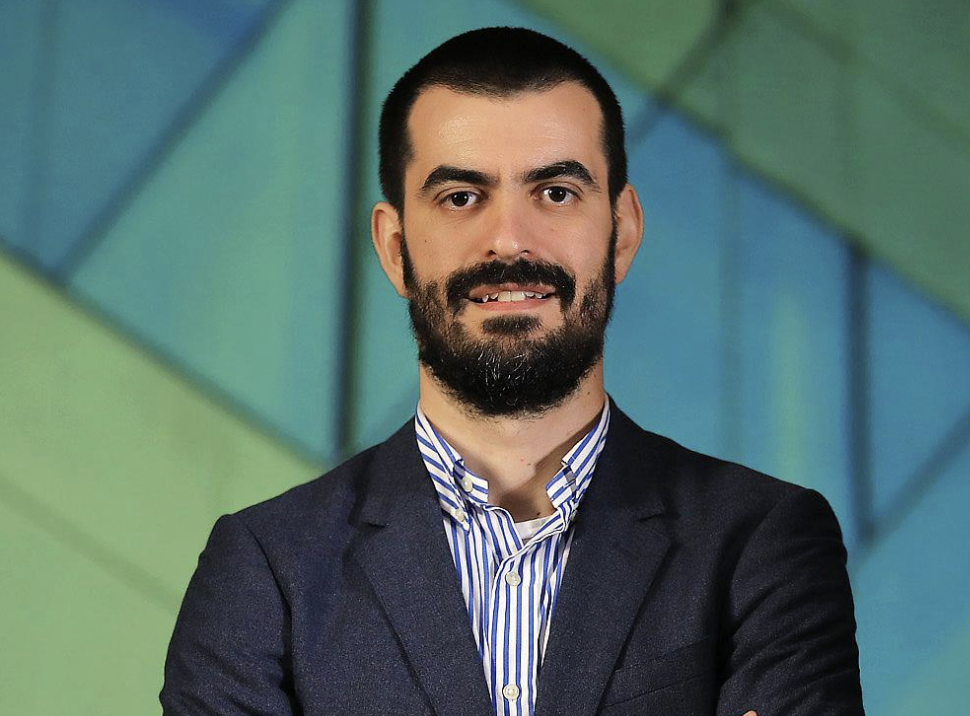 Ashim went on to explain:
Examples of how UiPath customers have used RPA for automations in the SAP system to transform their entire F&A ecosystem

Common F&A processes every SAP customer should automate

The stages of RPA implementation and the UiPath "automation first" customer journey

How RPA reduces the costs and increases the speed to scale for SAP-related implementation and automation
"With RPA, you don't have to choose between savings and sanity. You can have both."
Following the presentation, many in the audience came back to the UiPath booth (#943) with Ashim to ask additional questions, see RPA in action, and some took the opportunity to build their own SAP Robot.
Booth visitors were also treated to another Robot race, with our Vice President of Product Marketing, Diego Lomanto, resuming his role as master of ceremony (MC) for the challenge. While the Robot build challenge was the same as it was on the first day, two new contestants went head-to-head: RPA pre-sales engineer Jared Welch and Feiran Hao, Director of Regional Pre-Sales. Jared emerged victoriously and did so in a record-setting one minute and 25 seconds.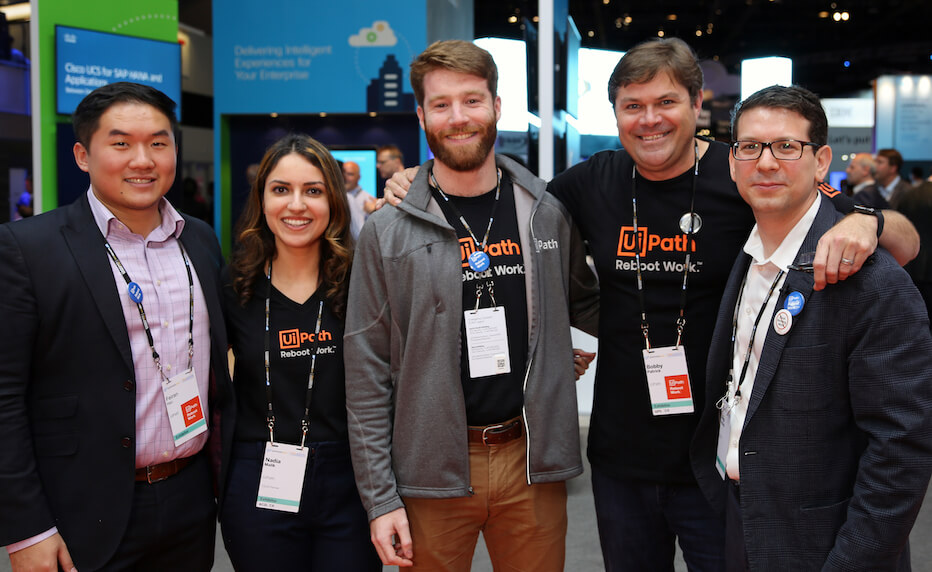 The Robot challenge team (left to right) Feiran Hao, Nadia Malik,
Jared Welch, Bobby Patrick, and Diego Lomanto
The final UiPath presentation, "How to Improve Customer and Employee Experience Across the Enterprise with RPA," took place in the afternoon. Our own Tanja Breitling-Zboril, Global SAP Alliance Manager, and Dave Marcus, Vice President of Product and Alliance Management, presented to another full theater.
Tanja circled back around to the keynote speech that opened the conference and the "experience management" concept introduced by SAP CEO Bill McDermott. "With RPA, you can bridge the experience gap," explained Tanja. McDermott defined the experience gap as the difference between the experience your customer expects and the experience they actually have with your company.
Tanja expanded beyond McDermott's customer experience and employee experience, and added brand experience and product experience for a more complete look at experience management. She walked the audience through examples of how RPA improves each of those four experience types, such as automating steps within a process to help improve the product experience or improving customer experience by using RPA to speed up resolution time for a customer service department.
Next, Dave took the stage to help people understand the options for where to start on the RPA journey, addressed RPA use cases for improving customer experience (and beyond) across the SAP ecosystem, and the greater RPA "opportunity landscape."
"In RPA today, F&A tends to be a 'sweet spot,' but UiPath customers quickly expand beyond that once they see the return on investment [ROI] of using Robots to automate processes."
Many of the presentation's audience members came back to the UiPath booth, as had happened following Ashim's morning presentation.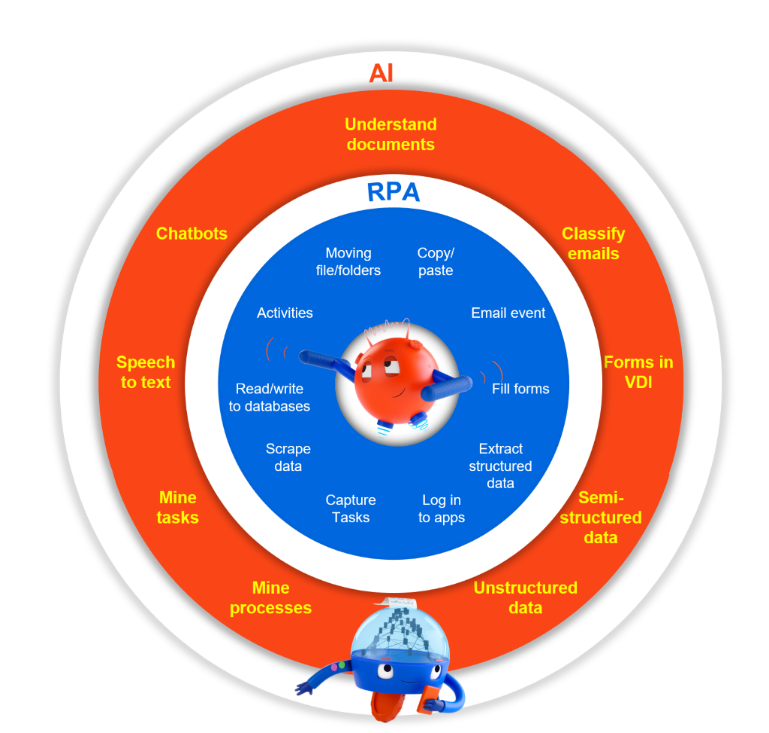 We closed out the second day of SAPPHIRE NOW with another Robot race—Nadia (the winner from the first day) and Jared competed. This time, the Robot challenge was to build a Robot, have the Robot scrape ten Twitter usernames of people who had tweeted with #SAPPHIRENOW, and then post to Twitter. It was a close match but Jared won!
Both days of the conference have been great. Thank you to everyone who came out to the UiPath presentations, visited our booth, and even stopped UiPath team members out on the exhibit floor to ask questions.
A special "thank you" to UiPath Business Partners IBM, Celonis, Ernst and Young (EY), and Cognizant, for their presentations and demos at our booth throughout the day.
We'll be back at the conference for the final day (Thursday, May 9th) and invite you to stop by our booth to see RPA in action or build your own SAP Robot (and maybe even beat Jared's record build time?).
We also invite you to join our UiPath Business Partners in booth #943 for the following demos:
11:30 AM - 1:30 PM
Cognizant: SAP Automation Invoice Processing and SAP Inter-company Reconciliation
2:30 PM - 4:30 PM
HCL: SAP Information Technology (IT) Admin Automation
Did you miss SAPPHIRE NOW 2019? We've got you covered! You can get exclusive videos and presentations from the event with our free event pack.