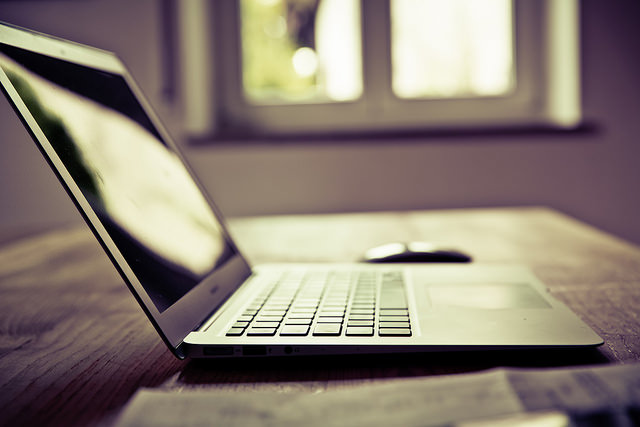 Like all companies, the small and midsize business (SMB) encounters unique operational challenges in realizing its full potential. According to a recent report published by Tech Aisle, some of the top ten business issues for SMBs in 2016 include managing uncertainty, reducing operational costs, increasing business growth, increasing profitability, attracting and retaining new customers, improving workforce productivity, and improving quality of products and processes.
Leveraged by large global corporations to increase efficiency, enhance accuracy, and improve scalability of business activities ranging from a simple data migration task to claims processing, robotic process automation (RPA) helps companies streamline practices and enhance efficiencies. While commonly deployed by larger organizations, RPA's capabilities beg the question: Can SMBs implement RPA to address their own pain points and realize the same RPA benefits that larger enterprises do?
In order to better understand the benefits SMBs can experience from RPA implementation, let's consider how RPA can help smaller companies improve levels of productivity, what resources are necessary along the way, and how RPA can help the SMB compete with global corporations.
The Right Tools
Resourcing RPA implementation can be a challenge for any business. The implementation process takes time, requires a monetary investment, and demands organizational support from both executives and employees. This can especially be the case for an SMB, which may already be faced with less annual revenue and fewer employees than its enterprise counterparts. Compare, for example, a $5M company with 20 employees to a $200M company with 500 employees: the latter will likely have more available resources than the former to dedicate to RPA implementation.
Let's now consider some of the different roles that are needed to help support the implementation process in a SMB:
RPA Sponsor/Champion: These individuals promote the RPA vision within the SMB and will ensure the implementation process runs smoothly. They should be knowledgeable and passionate about the RPA implementation and have the ability to help organize the resulting transformation. They also need to be able to communicate effectively with the rest of the organization about upcoming changes. This communication is necessary in order to combat potential disruptions and to make sure that individual responsibilities are understood.

RPA Process Controller: The process controller maintains and orchestrates the virtual workforce of software robots in the operational environment. This person should have an advanced understanding of the business processes and workflows and also of the RPA product's functionality. In addition, they should be familiar with the monitoring, auditing, and reporting capabilities of the RPA software.

RPA Business Analyst: This person is a subject matter expert on the company's operational processes and will help the developer transform business activities into automated workflows using the RPA software. They should be familiar with process mapping, agile process improvement methodologies (such as Six Sigma, Lean, or Kaizen), as well as the RPA software's capabilities and limits. Working closely with the process controller, the business analyst will be involved in both the initial implementation and later process improvement stages.

RPA Developer: The RPA developer is your company's expert on the RPA software. They are responsible for translating business activities into automation workflows and for managing the designing, developing, and testing phases. For this reason, it's required that the developer has a foundational knowledge of the business processes they'll be working with. While not necessarily required for success, even basic IT knowledge, scripting experience and programming skills will help this individual more quickly and smoothly adapt to the demands of the implementation process.

RPA Service Support: As the title entails, the support figure is the first contact for questions regarding the RPA product. This means that they must have a complex understanding of the ins and outs of the RPA software, including its functionalities and limitations. Problem solving skills and basic programming knowledge are also useful characteristics.
Is Smaller Better?
Developing these roles can seem like an initial challenge for an SMB that might not have the same level of capital or the same number of employees as much larger enterprise. Though they might face these unique obstacles, SMBs are still able to successfully implement RPA. Small businesses, despite their size, are able to situate themselves to take advantage of the benefits of RPA for many reasons:
Organizational efficiency: A SMB with fewer employees typically is characterized by less bureaucracy and more organizational collaborational than larger corporations. Because there are fewer employees, executives, and departments that need to be in agreement, this means that a small business might encounter less internal resistance to the implementation process than a larger enterprise.

Process familiarity: Another benefit for SMBs is that employees will be more familiar with business processes compared to, let's say, an employee in a large corporation that needs to work with five other departments in order to execute a task. Because setting up automation in an SMB does not usually require cross-departmental communication, those most familiar with the business activity will be able to take charge and quickly establish automation.

Less chances for error: Because establishing an automated workflow can be accomplished by one or two people in an SMB, successful automation can be efficiently reached with fewer errors. While all companies establishing RPA will go through a testing and optimization phases, SMBs are able recognize and iron out any issues within automated processes early on, giving them the potential to achieve RPA success like an enterprise could.
When compared to enterprises, it's possible SMBs will not face the same internal resistance to RPA nor the need to divide automation responsibilities across various departments. This means many SMBs will be able to quickly realize the benefits of automation. RPA can allow SMBs to achieve, for example, increased efficiency and productivity, quick scalability based on customer and transactional demand, and improved employee utilization — all benefits small businesses can leverage to tackle their unique business challenges.
Impact of RPA for SMBs?
Even though they are smaller than enterprises, SMBs are well-positioned to take advantage of the various benefits of RPA and can achieve the same benefits of RPA implementation as a company twice or ten times the size. With RPA implementation, small businesses will quickly see productive and streamlined business activities, improved customer service, and great scalability opportunities. The SMB will also be able to reduce costs, better address customer needs, and efficiently respond to changing market demands. In the end, this means small businesses will be able to reach a more level playing field with global enterprises and will be able significantly reduce the competition gap between themselves and their competitors.