Balancing work and family life as a working parent is no easy task, often accompanied by feeling anxious and overwhelmed upon returning from parental leave. In this blog post, we share how UiPath helps our colleagues in the return-to-work journey, focusing on the role of coaching in easing this process. Additionally, we explore the Parents and Care Takers People Unity Council at UiPath, a valuable resource group offering guidance and support for working parents and caregivers.
UiPath provides Modern Health as a mental wellness benefit, making sure that our employees have access to tailored one-on-one sessions, group support, and self-help resources for their wellbeing. Our aim is to empower individuals to thrive in all aspects of their lives—be it at home, work, or in relationships. Through our collaboration with Modern Health, we provide personalized support tailored to the individual needs of each of our colleagues and their dependents. Covering areas like stress management, anxiety, burnout, parenting, work performance, relationships, challenging life events, finances, and more, UiPathers can choose from self-guided programs, coaching sessions, and even therapy.
One UiPather, who wished to remain anonymous, shared the difference the coaching sessions have made for them during their return to work from parental leave.
Being a working parent at UiPath
What factors influenced your decision to utilize coaching sessions from Modern Health as part of your return-to-work process after parental leave?
I recently went back to work after parental leave and realized it was challenging to fully immerse myself in my work. Being entirely focused on parenthood for a year had shifted my routine, making it hard to organize my thoughts around professional tasks. Recognizing this new experience I was facing, I understood my need for additional support. I remembered my positive experience with Modern Health during pregnancy, so I reached out to my previous coach to process my feelings and make sure my professional priorities were still aligned. I needed clarity on what mattered to me professionally and personally, and how to overcome guilt and impostor syndrome.
Our Benefits team told me that dependents, including partners and children, could access the support services of Modern Health. So, my partner also signed-up for coaching sessions to validate his experiences as a new parent caring for our baby full-time. Through this process, we've learned to balance our lives and accept that our feelings are normal. We recognize the importance of seeking help and we're grateful for the abundance of support we've received.
How did the coaching sessions impact your transition back to work?
The first sessions focused on gaining clarity about my new professional context after parental leave. As I went back to work, I had a new manager and team members to collaborate with, so building trust and speaking up were essential to me. So I found the coaching process useful for understanding my new goals, assessing my situation, exploring options, and creating a timeline. I afterwards continued to focus on evaluating my progress, understanding my feelings and aspirations, and building a plan forward. Overall, I feel the coaching sessions helped me explore my potential and supported my growth as a professional. Now, six months into the process, I feel like I am getting back on track.
What advice would you give other parents who are returning to work?
My first piece of advice is to have patience with oneself, especially if the transition period is longer than three months. It's important to accept that this phase of adaptation is normal and that things will become clearer over time.
My second piece of advice is to try the Modern Health app. It's a useful benefit that makes coaching available to everyone and could help many of our colleagues.
For the past two years since we introduced Modern Health, every employee, no matter their location, has had access to the same great member experience, the same provider network quality, and the same localized digital programming. We observe increasing engagement in Circles and Modern Health's digital resources. We're happy to see the positive feedback we've received from our colleagues who wish to share their experiences and the impact Modern Health has had on their wellbeing," shared the Global Benefits team at UiPath.
PaCT at UiPath
Erika Wall, Director of Renewal Operations, takes the lead in guiding the PaCT (parents and care takers) People Unity Council (PUC). With the support of Justin Greenberger, Senior Vice President, Global Customer Success, serving as the executive sponsor, this council is committed to cultivating a nurturing community for parents and caregivers at UiPath.
The group's primary focus is to foster communication and meaningful networking opportunities that can provide support to UiPathers. This includes individuals who are parenting children of all ages and health conditions, caregivers for family members or friends who have medical conditions or disabilities, and those who are caring for aging loved ones in need of special assistance.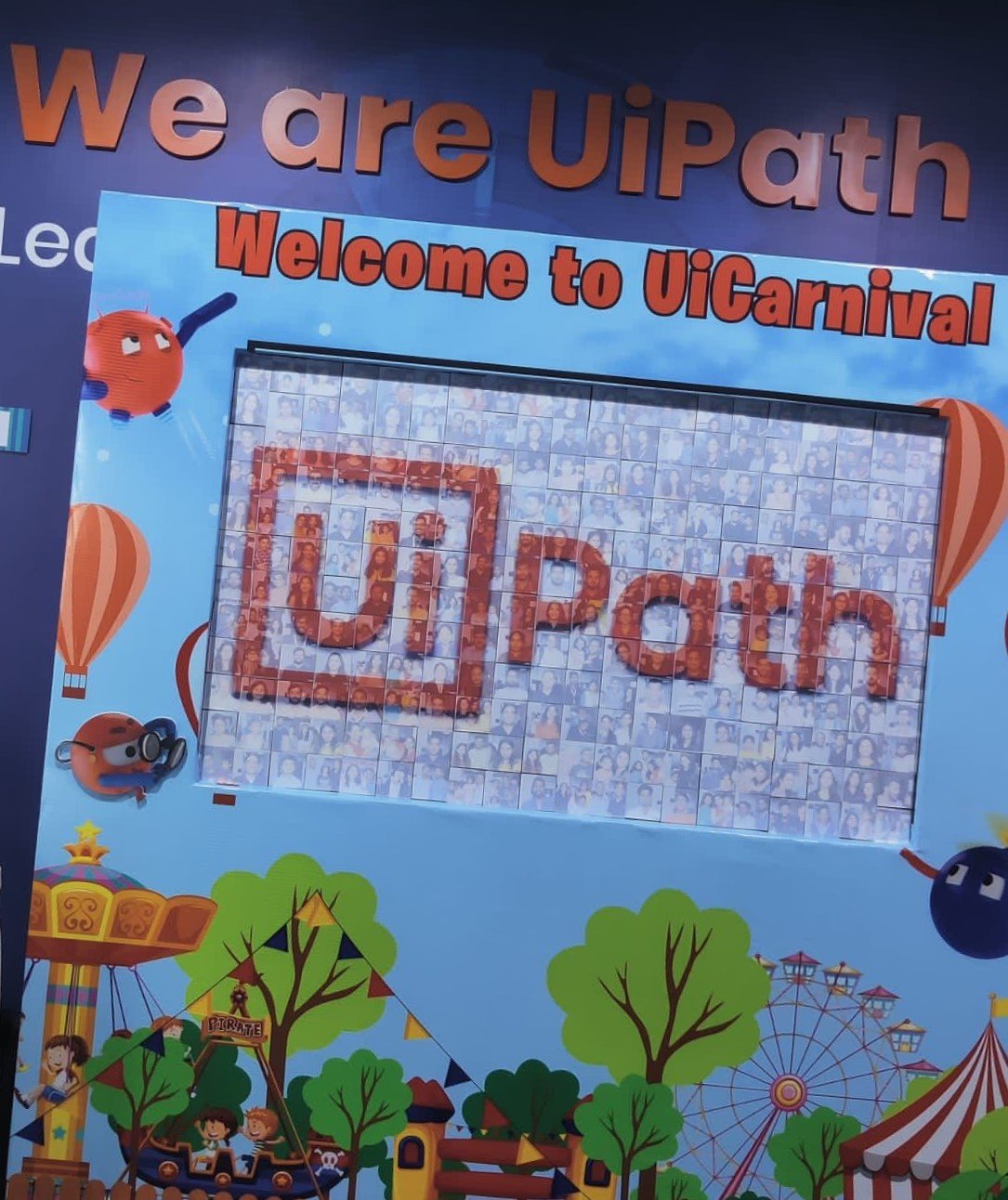 The PUC's discussions cover topics such as creating support networks, making time for oneself and family, and guiding children through challenging conversations. The council's support goes beyond their network, as they also consider advice and experiences from other PUCs, such as Neurodiversity at UiPath. Together, they aim to provide support and resources for all UiPathers facing the diverse and unique challenges of parenthood and caregiving.
"As a working parent of three young children, with a spouse who also works, learning to navigate work and personal life throughout the different phases of parenting hasn't always been easy. Realizing that you're not alone, and that there're resources available to help, has been essential—and the PaCT PUC helps to do exactly that! PaCT provides all parents, prospective parents, and caregivers a forum to share experiences and shed light on all the wonderful resources UiPath offers to aid us in our journeys as well. It's a safe space where we can share ideas, tips, tricks, or simply find comfort in knowing that we're not alone, especially during difficult or stressful times. Having a community and increased awareness of the resources offered, as well as how and when to use them, helps make all aspects of life easier to manage and more fulfilling," shared Erika.
Just as the saying goes, "it takes a village to raise a child," we believe in leveraging all our resources and fostering cross-team collaboration among our PUCs, Benefits, management, and leadership teams, to cultivate a supportive environment at UiPath. Stay tuned for more updates on other benefits and resources available at UiPath by checking out our upcoming blog posts.