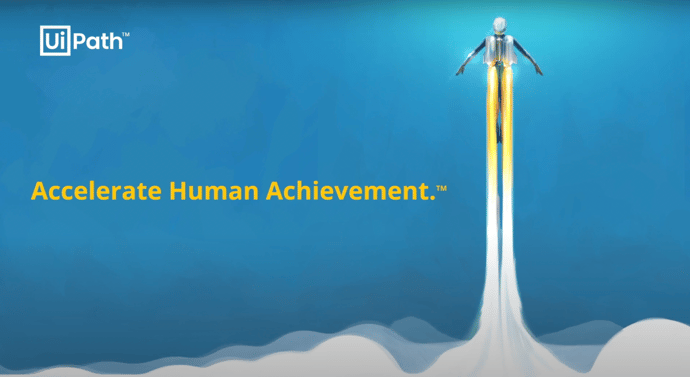 We are upleveling knowledge work
We use the transformative power of automation to liberate the boundless potential of people—and drive profitable growth for enterprises.
The AI-powered UiPath Business Automation Platform combines leading robotic process automation (RPA) with a full suite of capabilities to understand, automate, and operate end-to-end processes, offering unprecedented time to value.
For organizations that seek to thrive and grow through ever-changing times, UiPath is The Foundation of Innovation™.
Why are we here?
It comes down to this: we believe that automation can propel the world forward. Automation frees people from the mundane so they can accomplish the miraculous. Automation takes friction, waste, and effort out of the way things gets done, so things get done better, faster, more efficiently.
We are here to envision, build, and deliver advanced enterprise automation technology that helps all organizations–and all their people—tap into automation's power and promise.
UiPath vision:
To enable automation across all knowledge work to accelerate human achievement.
UiPath mission:
To build an AI-powered automation platform that understands, automates, and operates end-to-end processes.
UiPath was launched in 2005 in Bucharest, Romania: 10 people in an apartment creating automation libraries.
But our customers kept telling us they really wanted the tools to build automations themselves. So, in 2013, we released a desktop automation product that let them do it.
Through the 'teens, we continued to expand our capabilities and advance robotic process automation (RPA) science, making our product even more powerful and easy to use. By 2019, we had launched market-leading end-to-end RPA platform, been named a Leader in RPA by tech analyst firms, and emerged as the RPA market share leader.
Today, we're pushing our boundaries beyond RPA with the UiPath Business Automation Platform. It's technology built to allow every enterprise, every person, to tap into the full range of automation-fueled achievement and advantage.
Along the way, we've expanded to thousands of talented people, built an incredible customer base, established a powerful network of outstanding business and technology partners, and brought together the world's largest community of automation developers, users, learners, and educators.
That's the story so far. But watch this space. There's a lot more to come.
Values
Humble
listen, learn, help
Bold
challenge, seek, explore
Immersed
consider, reflect, imagine
Fast
act, preempt, experiment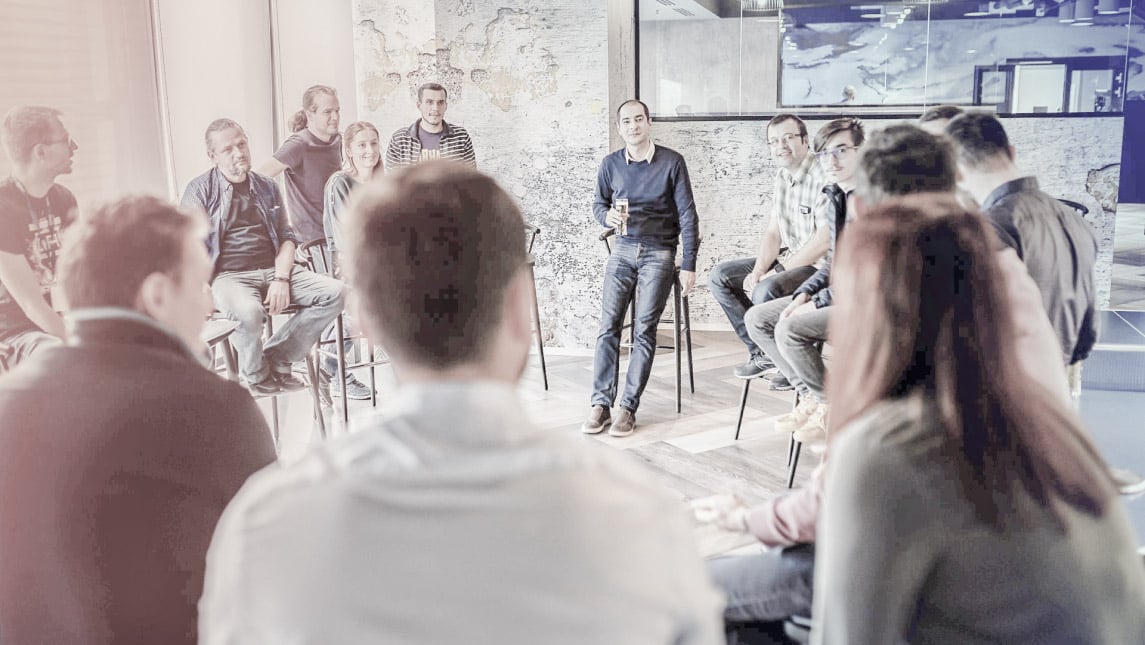 Our culture
Our most valuable asset
We support the open and respectful exchange of ideas–from both within and outside of the company.
We do not hide from our own failures or scorn the failures of others.
We trust each other: to own our work, to always seek excellence, to reach beyond our past achievements.
We believe in creating a safe, generous, accepting workplace where people can be their authentic, best selves.
We are a meritocracy.
We wholeheartedly share what we know – not just with each other, but with anyone who wants to explore and contribute.
We prize introspection and action equally.
We believe in our technology and its potential to accelerate human achievement.
We also support the health and growth of the RPA industry with:
UiPath Academy
A free global training resource for developers, project managers, and other RPA practitioners
UiPath Community Edition
A free, fully extensible RPA tool that's helped create the largest RPA developer community in the world
Meet the UiPath co-CEOs and the executives who define our mission
A great place to work—and innovate
Cited as a Leader in RPA by all major technology analyst firms.
Read the reports
The UiPath gift shop
Purchase branded goodies—from t-shirts to toys