I think technology changes the world and Robotic Process Automation (RPA) is part of that change. This thing can positively impact the life of thousands and thousands of people."
Bingning Han is based in Shanghai and works on Product Support for many Asian countries. He's been with UiPath for more than six months and before that he spent seven years working for a Japanese company in Tokyo.
"I was born in Shanghai, I studied here and after I graduated, I moved to Tokyo and worked for a Japanese IT company for about seven years. Right after that, I joined UiPath and came back to my hometown."
Things changed for him since joining. In his previous job, he did both project management and product support. "Now I'm working 100% on product support, and I'm part of the Global Services team. Basically, what I do is to provide technical support to our customers in China, India, Singapore, Hong Kong, and other countries in Asia. Also, we work with the Deal Hub teams to support the activation issues. "
But this was not the only change that came with his new role. "My previous employer used very old technologies. After joining UiPath, I've learned many new technologies and features of the .NET framework. I can learn new things every day."
One of the things Bingning likes about working at UiPath is the culture. "Basically, most of my career I spent in Tokyo, and the culture is totally different. It's more different from an American or a European company. There's a need of frequent reporting to your manager. UiPath is very different. I can connect with other teams just by slacking them and things get done a lot faster. There's more ownership when it comes to decisions. Maybe because we still have that start-up feel. The product is upgrading, and changes can be made very fast. In my previous jobs, even adding simple features would take a lot of time. And I like the fact that we can keep our customers happy."
Ownership and good communication are the first things that came to his mind when talking about his relationship with his manager. "In my first days here, my manager told me to learn how to use the products, through the Academy. He gave me this task, but he didn't give me a strong deadline for it. I feel I have a strong relationship with my manager. Communication is very, very important and when you don't feel that kind of pressure, it's great." Last December, Bingning and his team had the chance to meet during a training in Bangalore. "There were more than 20 people and getting to know each-other in person was a huge boost for all of us."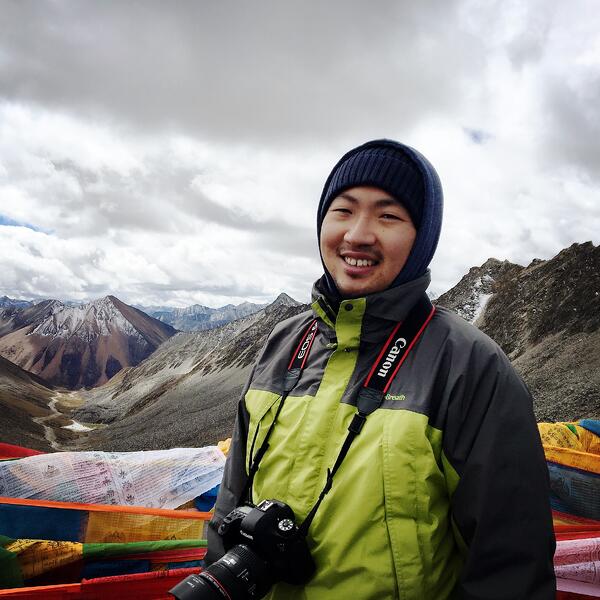 Outside his work, Bingning loves traveling. Living in Japan gave him the chance to visit almost the entire country. He's also been around Mainland China as well as Singapore, Hong Kong or India. But there is one place he will never forget. "My favorite place so far it's Fiji Islands. It's like a paradise." The trip to Fiji allowed him to take loads of photos, another big passion of Bingning. "I hope my next trip will be in Europe. I'm a massive football fan and I'd love to be able to see some of the biggest teams in the world. They all play in Europe and I think that would be an incredible experience."