Have you ever wondered what's the science behind creating a dream team? What about what it takes to join such a team and get to work on some of the most challenging projects out there? To answer these questions, we've invited the team where creativity meets innovation—the front-end crew in Romania. They'll uncover the magic formula behind creating a team from scratch, collaborating remotely, delivering scalable, and stable solutions, all the while being effortlessly fun people. 
Meet the team
Our front-end team based in Romania works on several products within UiPath Platform, from core components to building the next big thing in enterprise automation. Regardless of the project they're working on, each team member contributes to shared libraries across the organization and delivers shared components to be reused in all UiPath products. They work closely with Product, Design, and QA. This mix is usually found in a feature crew, with shared ownership among the team members. Initially, the design scope role was shared between product and front-end engineers, but now they have a large design team to innovate and improve the product. The attention has shifted—the front-end engineer has ownership in that regard, providing feedback and improvements on designs depending on technical limitations. 
Orchestrator is one of the core products of our automation platform with a front-end team led by Andrei Balasescu—Principal Software Engineer. Based in Bucharest, he describes their work arrangement as hybrid since they prefer coming to the office on Wednesdays, but otherwise embracing a remote work schedule like some of their other colleagues working from Cluj-Napoca and Pitesti. "I'm also the father of a two-year-old girl and one-year-old boy and the hybrid model has allowed me to be there for them when need be. That's why I encourage my team to keep a healthy work-life balance. There are moments when push comes to shove, but we always take the time to recharge and start again fresh." He's been with UiPath for four years now. As an Architecture and Urban Planning graduate, he got into front-end development during his master's degree, and he's been hooked ever since.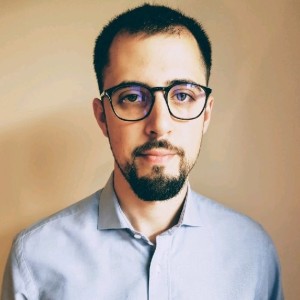 Besides working on developing Orchestrator, the team is also involved in bootstrapping and building a new product, that'll have a significant impact on the platform in the coming releases. 
We cherish the diversity of backgrounds in our team. Bringing in different backgrounds can lead to wonderful things as we're always seeking to innovate. And by taking learnings from another field and applying it to other can open a whole new world of possibilities", added Andrei. 
Part of the Orchestrator front-end team, we find Alexandru Dudescu, or Dude, for short. He joined the team two years ago as a fresh graduate in computer science, economics, and business management. "I have this motto in life, by Thomas Huxley—'try to learn something about everything and everything about something'. And for me that something about everything and everything about something are web and front-end development, as well as Japanese language and culture." Studying Japanese since high school, he really enjoys being part of such a diverse culture.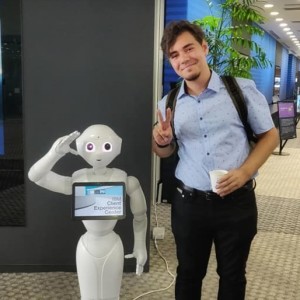 We also have a new product developed from scratch, with the enterprise version being launched this year, called Studio Web. As the web version of Studio desktop, it enables users to debug workflows in the browser without having anything installed on the machine. The dedicated front-end team has engineers across various locations—Mihai, Alex and Cosmin in Romania, Piotr in Switzerland and most recently, Denys in Ukraine. 
Mihai Agape, Principal Software Engineer, started in UiPath about two and a half years ago as a Front-end Engineer for the Orchestrator team. Shortly after, he took on a new challenge and joined the team working on a new UiPath product, Studio Web. "I really wanted to work on a greenfield project, and this meant a lot for me, I'm so grateful for this opportunity, having to learn so much in the past two years." When looking back at his career, he went from robotics competitions and developing embedded software, to outsourcing companies, and finally at UiPath, developing a product from scratch. "I've made a huge switch from embedded development all the way to front-end. It's basically the opposite of the spectrum. I didn't enjoy the automotive industry as much because it felt like it was moving very slowly as opposed to what we're seeing in tech companies like UiPath, where things are changing much faster, and you can react better to what the customers need."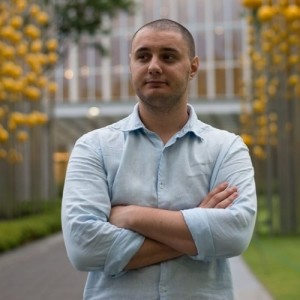 Working closely with Mihai, while fully remote from Iasi, we find Cosmin Ababei, Senior Software Engineer. He was balancing freelancing work while studying Computer Science at the University in Iasi, first working in design, then switching to development after a few years. He joined UiPath in 2021, despite not having any experience working with Angular, the framework of choice in developing Studio Web.  He described it as "an interesting challenge since I've only worked with Angular JS and React. Working with Angular has led me to covering the whole spectrum." Taking up gardening during the pandemic, his passion for coding is only matched by his collection of homegrown hot chilies, spices, and vegetables. 
Last but not least, one of UiPath longest-tenured front-end engineers joining five years ago, we find Alex Georoceanu. Back then, it was only him and Vlad Jerca as the front-end team in Bucharest. Currently a Principal Software Engineer for Studio Web, he got to work on various products throughout his career at UiPath, like Assistant. "This Electron based product makes it easier to access UiPath automations, browse them in the marketplace that we have, and configure these to your liking. Its main scope is providing a clean and friendly user interface for the user to jumpstart their automation journey", he describes. Regardless of the project, what he enjoys the most is "building something that lasts" and being part of a culture that focuses on long-term impact and results. "Other things about myself? Well, I studied at the University of Bucharest, I like astronomy and astrophotography, and I have a one-year-old at home that keeps me awake at night."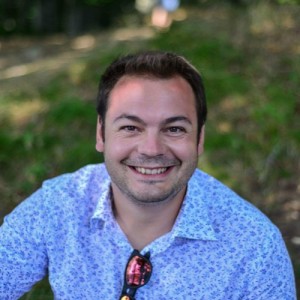 How did the current pandemic context impact your teams? 
"When the whole pandemic started, we were very Agile while working in the office, with ad-hoc syncs and always in the loop in an organic way", Alex recalls. To adjust, their approach got more organized, improving how they distributed information both in writing and online meetings. 
"We matured", Andrei added. For Orchestrator they follow the Agile Scrum principles, "we have those ceremonies, although the focus is not on how many story points we take off, but how much value we bring in each sprint."
Another important aspect of the current context is being able to bring in and collaborate with developers across geographies. "One of the challenges we had to overcome was keeping the team engaged and integrated even in a remote setting", said Mihai. He mentioned missing the hangouts with the team for a beer and getting to know the person behind the developer. Cosmin agrees on missing the human factor as well, although being used to remote work for almost half of his career as a freelancer. He really appreciates having his own setup at home, with lots of gadgets. 
They are now thriving in the hybrid model—while some of them are working fully remote, others enjoy spending time at the office on Wednesdays. Dude's words describe this quite well.
We have the flexibility to create a schedule that works best for ourselves. Because for some of us, comfort looks like coming into the office, getting a cup of coffee, and catching up with the team on the office terrace first thing in the morning. But for others it may be starting the day by exercising at home and not having to fight the morning traffic jams."
What's your favorite part about working at UiPath?
Andrei started by saying "we have a core belief in front-end engineering to deliver value for our product & customers. We're in a unique position being at the forefront of innovation in enterprise automation. Driving cross-team efforts, delivering scalable, and stable solutions for the whole platform, providing a shared experience across products. Being part of this community, having to work with such talented people generates a domino effect in upskilling and challenging ourselves to deliver cool stuff." 
"Being able to work on a product that enables and allows people without deep technical knowledge to create automation processes is a noble goal to me", added Mihai. "We wanted to maintain the compatibility between Studio Web and desktop, and we had to dive deep into the technicalities of certain solutions, like Blazor. Now that we are on more stable ground, we need to keep in mind that we are not delivering an isolated product, but it needs to be integrated with the whole platform, so this comes with a full set of challenges. I like a good challenge and working on such an interesting product with very smart people, I can say that I learn something new every day and it's a very humbling experience." 
For Alex, UiPath feels like the right place to grow. "The continuous evolution of the UiPath Platform means solving unique technical challenges, delivering products that integrate with the whole ecosystem to provide a seamless experience. There's a lot to learn from the people working on these products, having colleagues across the globe has expanded our perspective and we became more enriched culturally. I must say the people in UiPath are what I value the most", he added. 
"Here you're empowered to take ownership and innovate, whether it means hitting roadblocks or having to start all over or overcoming challenges and finding solutions that are then released into the world and have an impact", answered Cosmin. "Having a say in what you're implementing, not having to blindly follow what you're given is expected in our teams", Mihai added. 
"I think this is something that we all share here, the joy of crafting something and then seeing it alive and working. It's extremely rewarding", said Dude. 
What do you look for in a colleague?
Culture-wise, the team enjoys meeting people who take pride in what they do, who are passionate about their craft, and have a sense of creating something great that can last. "Basically, we look for individuals who want to grow and want to see something great coming out of their hands because we believe that UiPath is THE place to do that", Alex mentioned. He also pointed out the importance of developing clean and reliable code, "nowadays, our biggest disruptor is complexity. If we introduce complexity, we'll have to fight it off at a later time, from solving bugs to understanding it altogether. Code is written once, but it must be read at least 10 times after." 
Each team member brought in a diverse experience, from a non-IT background to working in completely different organizations and industries.  Combined with their passion for software development, it translated into that unique set of skills that enabled them to tackle some of the most complex technical challenges. "The curiosity to learn, to drive and challenge ourselves and passion for the field is something we look for", noted Andrei. 
Cosmin recommends taking that leap of faith and applying. When thinking of his own onboarding process, he describes it as a humbling experience. Knowing UiPath from the news and having to work on a groundbreaking product, he expected a closed high-bar community, only to find a collaborative crew of people having to work on a diverse set of technical challenges. 
Dude concluded "from the awesome colleagues I get to work with and the surprising number of things I get to learn each day. Being able to grow every day is fantastic." 
If you are curious about what it is like to be part of our product and engineering teams, keep an eye on our blog for upcoming stories.