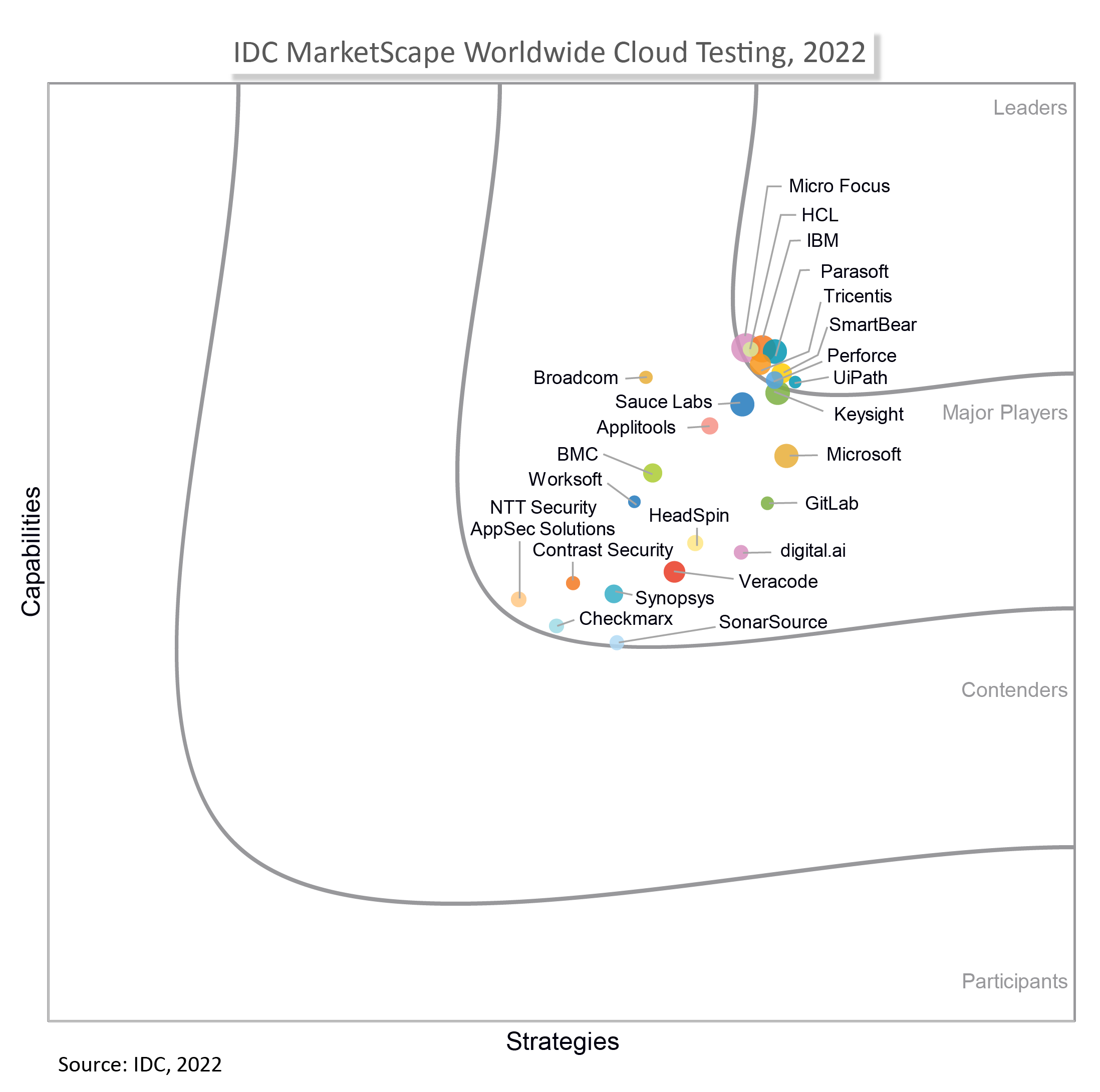 In its IDC MarketScape report for worldwide cloud testing, IDC evaluated vendors based on a comprehensive set of qualitative and quantitative criteria, and UiPath was named a Leader.
IDC's four-part report series of assessments covers key areas of the market — enterprise ASQ/DevOps, quality/security, and mobile testing and digital quality, as well as this separate IDC MarketScape on cloud testing. Among UiPath strengths, the reports cites "the breadth, depth, and preeminence of UiPath's RPA portfolio" which "provide a solid foundation for the company's testing portfolio."
UiPath customers […] were able to apply test automation with RPA on both modern and legacy applications, expanding what could be automated and automating what was previously difficult and complex."

- IDC MarketScape: Worldwide Cloud Testing 2022 Vendor Assessment — Empowering Business Velocity 
Download a complimentary excerpt: 
Find out why this IDC MarketScape named UiPath a Leader 

Get an unbiased view of the worldwide cloud testing vendor's landscape 
IDC MarketScape vendor analysis model is designed to provide an overview of the competitive fitness of ICT suppliers in a given market. The research methodology utilizes a rigorous scoring methodology based on both qualitative and quantitative criteria that results in a single graphical illustration of each vendor's position within a given market. The Capabilities score measures vendor product, go-to-market and business execution in the short-term. The Strategy score measures alignment of vendor strategies with customer requirements in a 3-5-year timeframe. Vendor market share is represented by the size of the icons.