Editor's note: if you weren't able to join us at FORWARD VI, be sure to join us for the November 2, 2023, webinar. Panelists from AutonomyWorks, dentsu, and UiPath will share additional insights on the value of a neurodiverse workforce in AI and automation.
Nearly half of young adults with autism have never had paid employment. At the same time, companies continue to suffer from labor shortages. As of September 2023, there were nearly nine million job openings in the United States (U.S.).
The implication is clear: there is immense potential for companies to tap into the expanding labor pool of neurodiverse individuals to address these widespread job vacancies. "About 1 in 36 children has been identified with autism spectrum disorder (ASD) according to estimates" from the Centers for Disease Control and Prevention (CDC) Autism and Developmental Disabilities Monitoring (ADDM) Network. And more than one million "youths on the autism spectrum will enter adulthood over the next decade." It's critical to recognize the potential in this untapped neurodiverse talent pool.
This isn't charity. The symbiotic relationship between companies and their neurodiverse employees has been demonstrated time and again.
The value of diverse abilities
Neurodiverse individuals are diverse. Within the autism spectrum alone, there are many, many different strengths and support needs. We see incredible value in embracing a diverse range of abilities and strengths.
The unique perspectives and cognitive diversity that neurodiverse individuals bring to our workplaces catalyze creativity and innovation. Some neurodiverse individuals have better pattern recognition and problem-solving abilities, which are invaluable in roles that require analytical thinking and developing novel solutions. In fact, JPMorgan Chase found that its neurodiverse hires were "90% to 140% more productive than employees who had been at the company for five or 10 years."
Neurodiverse talent further contributes to AI and automation
At UiPath FORWARD VI in Las Vegas, neurodiversity took center stage during the "The Value of Neurodiverse Talent in AI and Automation" session. Cecile Arsan, Neurodiversity Council Lead at UiPath, and Dave Friedman, CEO of AutonomyWorks, shared their firsthand experiences and inspiring stories about the value of collaborating with a neurodiverse team.
Cecile kicked off the session by sharing her personal journey and emphasizing the importance of embracing different neurological abilities to drive innovation.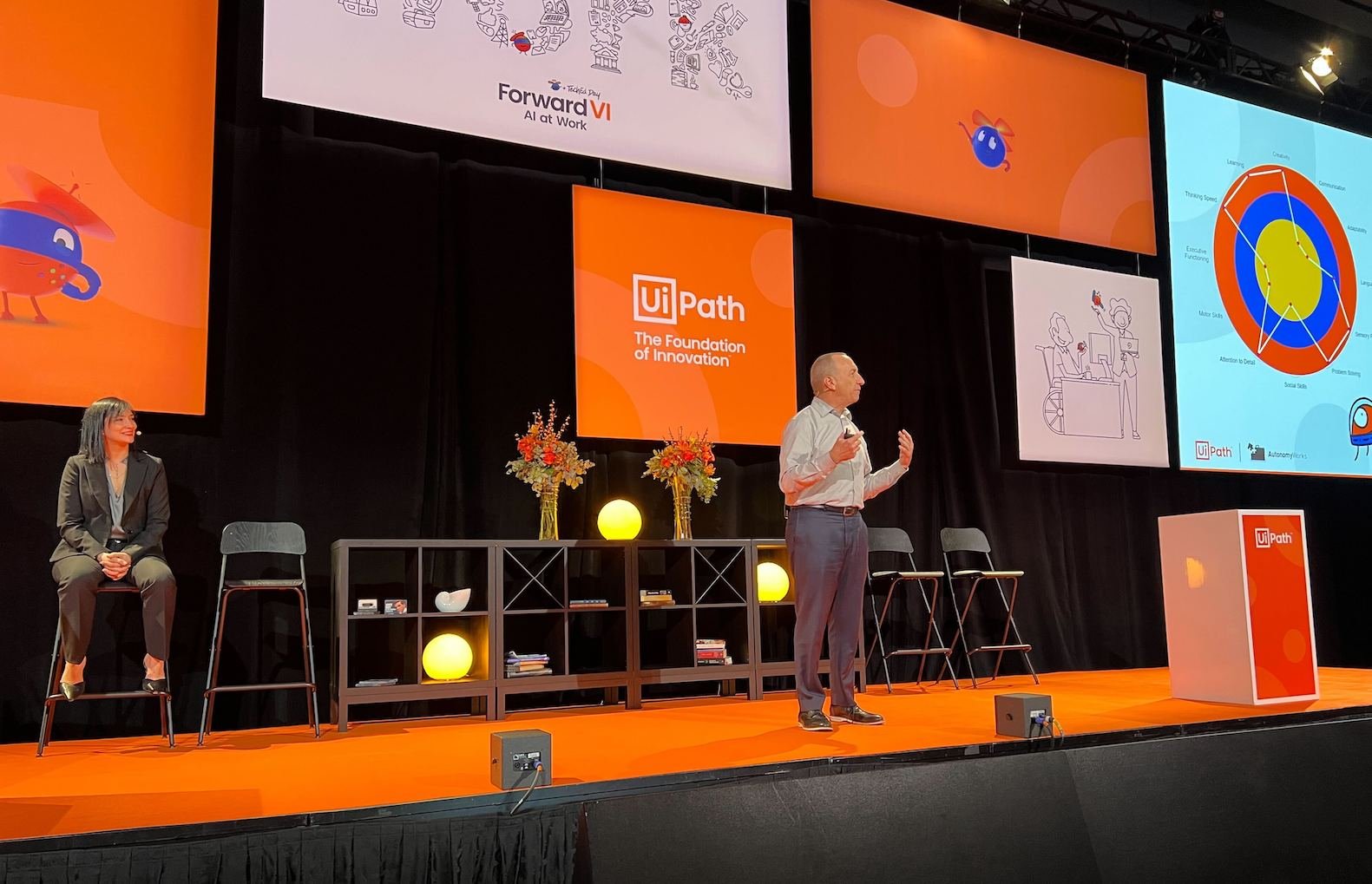 Dave introduced AutonomyWorks' unique approach to employing adults with autism and tapping into their incredible strengths and abilities. He highlighted a successful pilot project with dentsu, where a neurodiverse team helped label invoices for their document processing workflow. The AutonomyWorks team excelled in artificial intelligence (AI) model testing, data labeling, and exception handling, demonstrating the tangible benefits of neurodiverse talent.
By combining traditional and non-traditional skillsets, and the power of AI-powered automation, dentsu was able to reduce costs and increase efficiency in their document processing workflow. In turn, their teams had more time to identify new automation opportunities and scale their efforts. By including humans in the loop, AutonomyWorks ensured their machine learning models were being trained on the best data.
Those in the audience had the opportunity to see video testimonials from neurodiverse associates themselves, explaining how working with UiPath Document Understanding and UiPath Action Center allowed them to leverage their unique strengths.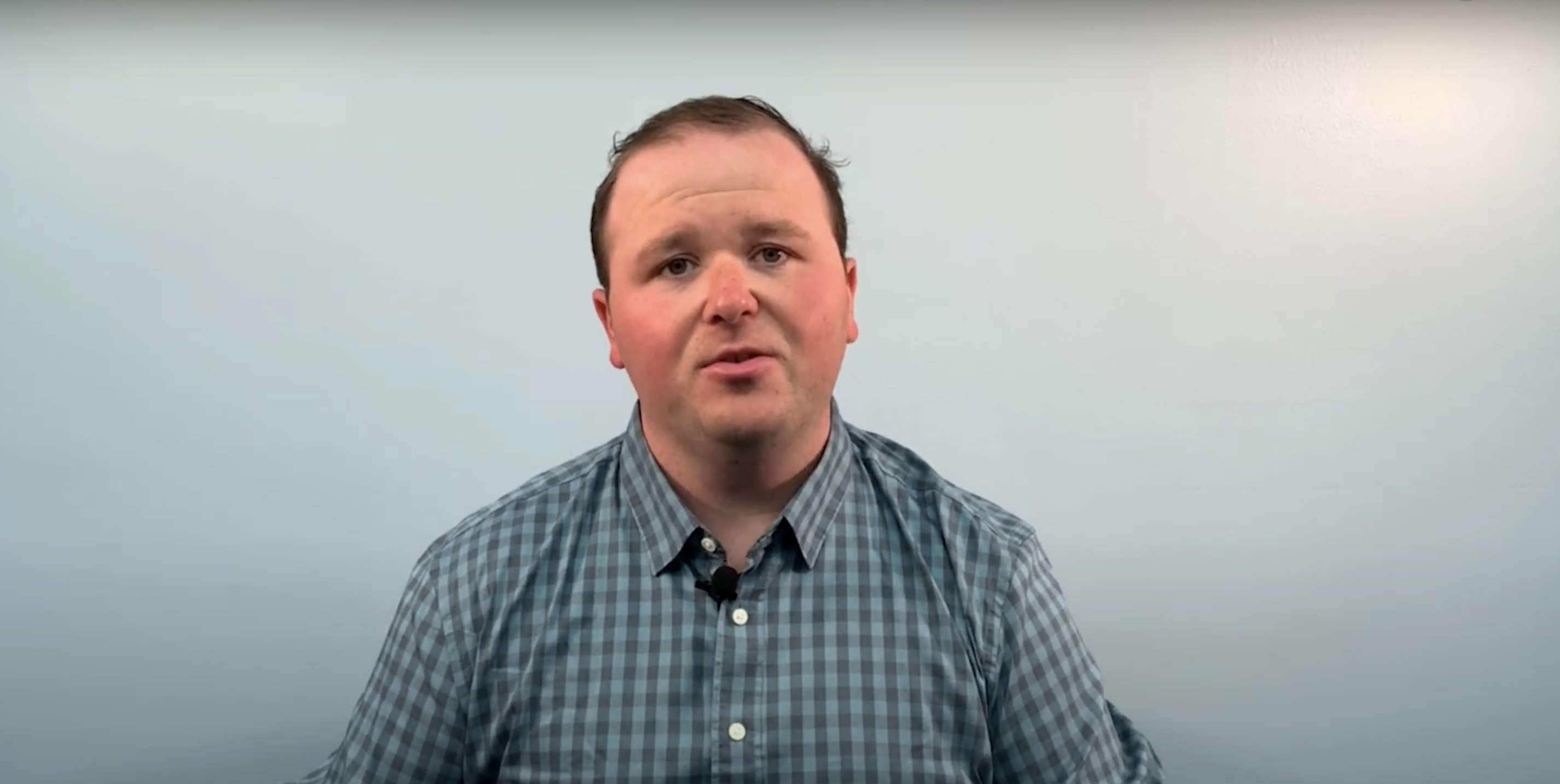 It's clear that organizations that embrace neurodiversity in AI and automation unlock boundless possibilities for success.
If you're looking to unlock the power of neurodiversity within your organization, don't miss our upcoming webinar on November 2 at 12:00 pm ET for a deeper dive into dentsu's successful collaboration with AutonomyWorks and UiPath. You'll get a unique look at the impressive results we've achieved together.