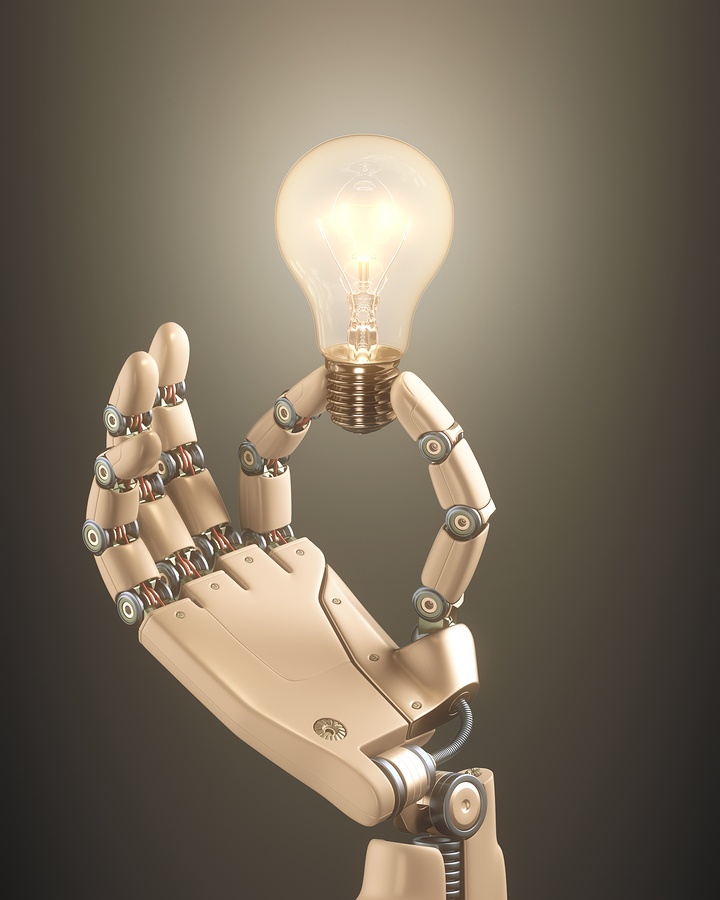 Supply chains and the management thereof are often the core of many companies. Global organizations rely on operations that move products from suppliers to customers, monitor inventory levels, and track shipments to ensure on-time delivery of materials. Because these processes are highly dependent on the back office, the supply chain is becoming a popular target for automation technologies such as robotic process automation (RPA).
While RPA is still something of a new concept in supply chain management, its development in the supply chain is expected to become much more mainstream in the coming years. Whether in the automotive, healthcare, retail, or commercial food industry, companies are beginning to use RPA technology to overhaul their supply and logistics strategy to foster more lean, cost-effective operations.
Yet, how is RPA best leveraged in supply and logistics? What parts of the supply chain are suitable for automation? How can companies implement RPA to enhance visibility and transparency across the entire value chain?
To examine these questions,we'll address the application of RPA within the global supply chain, how this technology can be used to make supply chains more productive, and what outcomes can be expected as a result of incorporating RPA into the complexities of the global supply stream.
Benefits of RPA in Supply Chain Management
In order to understand the benefits RPA can provide, let's first consider where in the supply chain RPA can be implemented. It's not yet possible to fully automate the entire supply chain, especially when considering activities that take place in the front office. This can include product development, initiating and maintaining customer relationships, as well as developing a strategic plan for the organization of the supply network. For this reason, human involvement is still required to a certain extent ensure that products successfully reach customers. However, there are a number of parts of the supply chain, particularly those dealing with back office activities, that are suitable for automation:
Automation of order processing and payments. When customers place orders online, they select their desired products, enter their payment information, and receive order and shipping confirmations — all of which happens electronically. Behind the scenes, however, many companies still depend on manual labor and paper documents to execute these transactions that accompany processing an order. This can include manually entering customer information into the company's database, processing payments, and sending out email confirmations and order updates. By automating such back office tasks, RPA has the ability to reduce the need for this manual work, which means more time can be focused on interacting with customers in the front office.
Automation of emails. A large part of enabling a well-run supply chain is maintaining regular communication between manufacturers, suppliers, transportation service providers, and customers. According to the Oxford College of Procurement and Supply, "Communication is crucial to supply chain success and yet it is surprisingly one of the biggest areas in need of improvement. When it comes to cooperating with staff in other departments, many procurement professionals admit it is very difficult." Effective communication within the supply chain is essential. When a shipment is delayed or an order cannot be fulfilled, as well as when orders are successfully processed and shipped, it's important to ensure open communication between all individuals and companies to build credibility and trust. RPA can be used to automate this communication, automatically triggering an email or text when an order is processed, shipped, or delayed.
**Automation of procurement and inventory management processes.** At the core of supply chains lies the process of inventory control. Manufacturers and suppliers need to be able to carefully monitor their inventory levels in order to ensure they have enough products and serviceables to meet demands. RPA is valuable in this case because the software robots can monitor inventory, generate notifications when levels are low, and reorder products when levels go below a set threshold. In addition, real-time reporting provided by RPA can be used to determine optimal inventory levels based on previous needs and modify levels based on patterns in demand. RPA makes it convenient and efficient for providers to access inventory levels at all times and assess current needs. 
As you can see, RPA provides automation capable of relieving employees of repetitive, high-volume back office tasks and allowing organizations to execute these tasks more quickly and effectively. Yet, RPA may have an even more powerful contribution to supply chains: analytics. By recording and monitoring the actions of software robots in these automation scenarios, RPA is able to gather information about business patterns and internal workings to reveal potential disruptions and bottlenecks. These insights can be used to target specific areas of the supply chain for improvement and optimization.
Looking into the Future
RPA is able to automate various points of the supply chain, including email communications, order processing, and parts of inventory monitoring to reduce the need for constant manual oversight of these activities. Even more, it can be used to identify and improve deficiencies within these operations. With RPA, products can be moved from manufacturer to supplier to customer in an efficient, cost-effective, and timely manner. For these reasons, RPA technology has the capacity to support digital transformation within the global supply chain.
In their whitepaper entitled "Digital Transformation of Supply Chains," Capgemini Consulting argues that "a holistic approach to digital transformation of supply chain...will not only enable organizations to realize the untapped potential of existing capabilities, but also to achieve higher performance and ultimately create greater value...Digital supply chains have the capability for extensive information availability and superior collaboration that result in improved reliability, agility and effectiveness."
The global supply chain is already becoming more and more dependent on digital platforms — and RPA is poised to have a large impact. RPA is a major contributing factor to the digitization of supply chains, and its digital capacities are crucial in the performance of a robust and profitable supply chains around the world. RPA allows businesses to streamline operations, build an innovative and agile supply network, and become more responsive to constantly evolving client demands and global market requirements. As its adoption continues, RPA will enable businesses to more effectively manage their growing operations and distribution networks on a global scale.