Building a team from scratch is not easy. Building a team of good engineers is even more challenging. It's even harder when you need engineers in an industry that it is just evolving. This is the story of our engineering team in Bangalore and the challenges of their work.
---
There's a podcast version of this story!
---
Prakash Thekkatte, Senior VP Engineering, is one of the first people hired in Bangalore. He was the one responsible for the software developers in Bangalore. "I came from a team where I managed around 400 people. I was the very first employee of engineering organization and had to set up a team. It was both exciting and fearful. The fear came from questions like 'Are we going to be successful?', 'Are we going to find the people that are required to build the team?' And the exciting part was that you had the freedom to do it," he remembers.
"What I did was to have a lot of conversations with people from my network," says Prakash. "And while talking to them I would always mention the company vision and what we are trying to do, why is it something important for the industry and for the people who are going to come here. I was able to get a core set of people and then we built a team around them."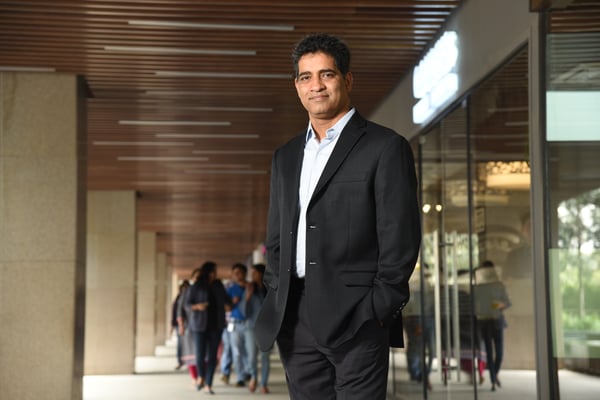 People working in the Bangalore office are very proud of the products they are working on. From very basic things to more complex stuff that imply cognitive AI and machine learning. "One of the projects I can talk about is Human in the Loop", Prakash says. "That means the robots and humans can work together and pass the work between them. And if the robot can't do it, the human can step in and perform the task, or he can pass the task back to the robot. That orchestration of the human and the robots together work in tandem, that's one product we are working on."
"The second one is bringing RPA to cloud. And that's the most important thing for us. Most of the customers don't want to invest on infrastructure related costs, they want to sign up and get going within an hour kind of a timeframe", Prakash continues.
Many companies choose not to invest in the infrastructure. They hesitate on adopting RPA because they think there's a lot of "baggage" that comes with it. Bringing RPA to cloud, would reduce that.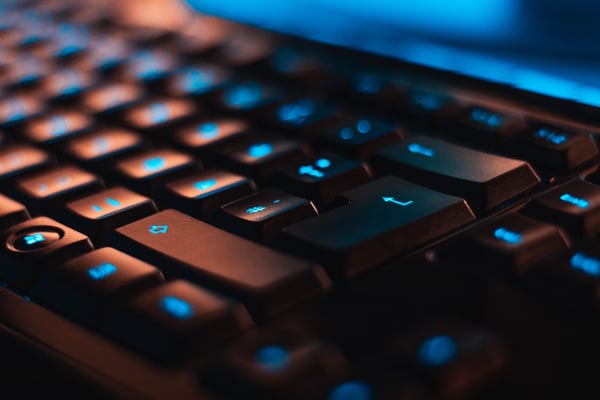 We believe in sharing, that's why our product is open use. We have the UiPath community edition that everybody can download from our website and get to try out our product. This is especially useful for smaller companies, that don't have a lot of processes. It has also helped us a lot to build our RPA Development Community, a group of passionate developers that are always happy to connect with us.
"Without investing anything, companies get some free development robots, two licenses for two development robots. They can just get started in a matter of five to ten minutes. They just sign up, and then they are ready to go. I think that's a huge positive for small companies as well as individual developers and students", says Tushar Pandey, Senior Software Engineer.
Another important project the team in Bangalore in working on is the processing of documents and pictures. "Once I moved into this product team, we started getting multiple requirements from companies like Walmart, Wells Fargo, Chevron" says Kartik Iyer, Software Engineer. "And these people have their own set of requirements which includes KYC, invoice processing, general document processing and receipt processing and stuff like that, wherein you have to get the information from the receipts and then use it for further processing, either by another machine learning or other processes, or maybe it will be taken over by the RPA and use it for giving useful information in the reports" he adds.
"The challenges that we are facing now is that the structure of the documents is not unitary. Or within the same company, there are multiple formats of the documents. So, there is a big challenge to gather all those documents, check them and then coming up with the solution that will take care of all the types of documents", explains Kartik.
Clients usually love what they see in demos and presentations. They are excited about the product, its' features and the help they can get. But in times like these when data means everything, they also need to measure their investment. Analytics have also been in focus for our Bangalore Product Team.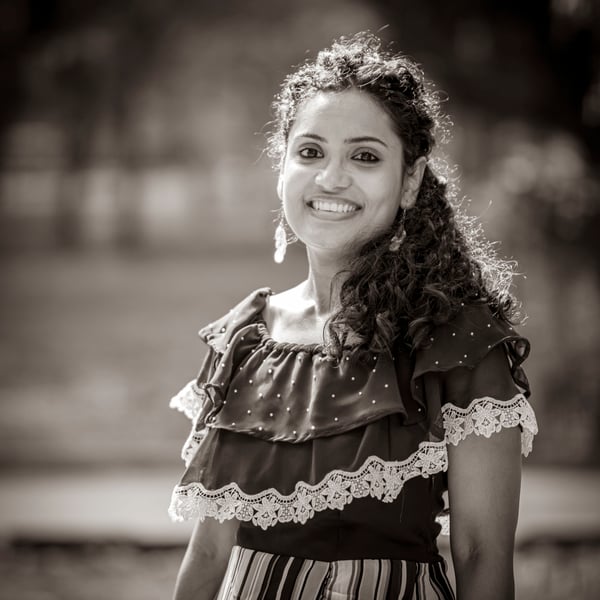 "I think analytics is something any enterprise can relate to", says Pradeepa Sekar, Senior Software Engineer. "In short, this is what our product will give to customers: useful metrics, in very easy-to-understand charts or graphs. The customer can actually monitor these things, those metrics on a daily or weekly basis. On top of that, they can also set up alerts. If things go wrong, we will be the first know rather than our own customers"
These are just some of the areas that our Bangalore Product Team is working on. Their challenges come from using a broad spectrum of technologies, to tackle challenges different challenges. Think automation, cloud or AI, they seen them all.
---
Do you want to find out what jobs are available in our Bangalore office?
---