Our Talent Acquisition (TA) team has a tremendous impact. They are our gatekeepers. They are also strategically partnering with their stakeholders to make sure the right people get into the right roles. Providing the fuel for this Rocketship is no easy job. But they do make it seem easy. They are great.
And today is about each of them. Today we celebrate their impact. Happy Global Talent Acquisition Day!
We asked them to share a bit from their career journeys so far. Here's what we got. 😊
Beginnings usually make good stories. Here are some of theirs. They talk about how they got into Talent Acquisition and what makes them go on to do it.
"I've been in recruitment for five years now! It will be my two-year anniversary with UiPath soon. I was working as a recruitment supplier for about six months for UiPath before that. I initially got to discover recruitment during a gap year I took during my business school studies in a temp agency in France, and went on to discover different facets of recruitment in different countries like Spain, Switzerland, UK, etc." says Lamia El Afani, TA Partner for Go-to-Market and Product, UKI, Ukraine and Interim KSA.
"I've been with UiPath for one year and eight months. This is my first role as Talent Acquisition Specialist within a company. I used to be a Recruiter for a boutique recruitment agency for about five years before deciding to switch to in-house recruiting. Instead of chasing after sales numbers, I wanted to try more strategic hiring hence I landed this role in this Rocketship," shares Stella Su, TA Specialist for Go To Market, Singapore.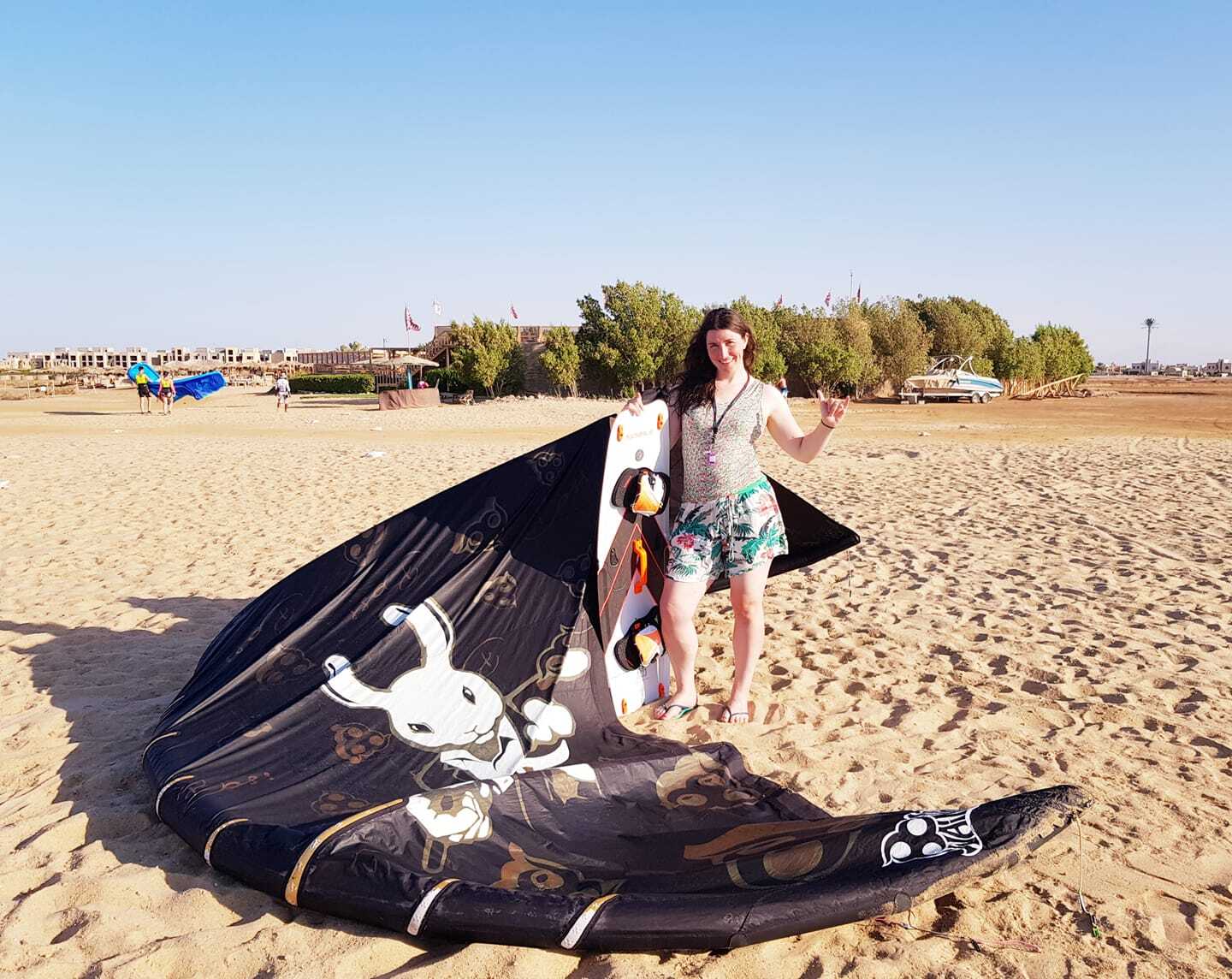 "I've been in recruiting since January 2000 so about 20 years now! I joined UiPath one year and a half ago. Got into talent acquisition because I really wanted to become a headhunter. After three years of learning in an agency and six years of running my own agency, I was hired as an in-house Recruiter in 2008 for a 3-month consultancy project and here I am, still in-house." adds Katerina Cerveny, TA Leader for Go-to-Market and Corporate, EMEA.
"I have been in Talent Acquisition in the form of Recruiter, Sourcer or Leader for the last 15 years. I got into recruiting by accident. I was working at Taylor Made Golf doing Inside Sales through a Recruiting Agency and that agency hired me. I have been with UiPath for almost two years and a half." says Eric Yaeger, TA Lead for Product R&D, AMER.
"The TA Partner is a crucial role in today's trending IT Environment. The TA Partner is a headhunter in look for the right talent. We own a huge responsibility, just by being the gatekeepers of the organization we work for. Recruitment is not just sourcing and hiring talent. It is also about taking care of the details: how good your search is and how positive is the experience your candidates have. I see it as Ownership.
I've been a TA Partner for the past six years. And I still remember my first hire for DELL EMC. I've been with UiPath since July 2018. I still remember my recruitment process. I was holding my prayers together, when I received a call from Pooja Roy and that was it. Bang! A door opened for me and welcomed me to be a part of this wonderful Rocketship." shares Surya Priya, TA Partner for Product R&D, India.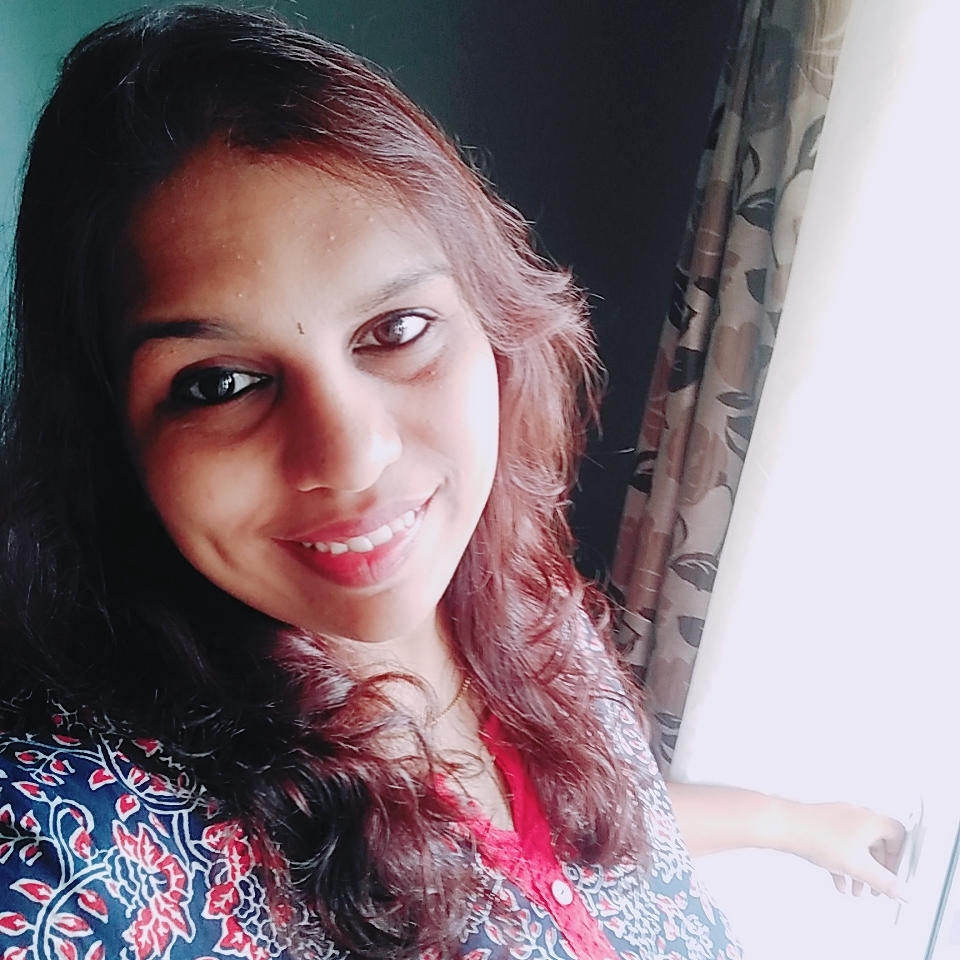 "There are almost six years since I started working in IT recruitment and this October, I will be celebrating my 2-years anniversary at UiPath :) I got into TA right after finishing my master's degree in Psychotherapy. One of the things I knew for sure at the time was that I wanted a job that would allow me to frequently be around people, assess their needs and become a facilitator of their development. So, working in "HR" (as I labeled it at the time) felt like it would be a great starting point.
Gradually, I understood that if I wanted to be effective as an IT Recruiter I needed a different approach, so I started to learn more about a world that was completely new to me and that had little to do with theoretical soft skills knowledge and more to do with clear methodologies and pragmatic goals. This understanding has shaped my initially romanticized vision of working in HR and has helped me gain a more complex perspective about what is needed in organizations." adds Livia Theodorescu, TA Partner for Product R&D, EMEA.
"I ended up in TA after four years in Customer Service at the British Council. I was set to work in HR, dreaming about L&D and only saw Talent Acquisition as an entry point. I ended up loving it so much though after learning how big of an impact you can have and how strategic and instrumental this function is, that I never left it 😊
So, I have been working in talent acquisition for the last six years, started as a Sourcer, and Team Leader in Oracle, then moved to Dublin with LinkedIn where I became a full cycle TA Partner. Moving abroad was not something I had planned. My partner at the time was moving to Latin America for one year and I decided to make the most of this year and have my own international experience. I never planned to be there more than a year, but I ended up liking it so much that I stayed for four years. It turned up to be the most transformative experience of my life.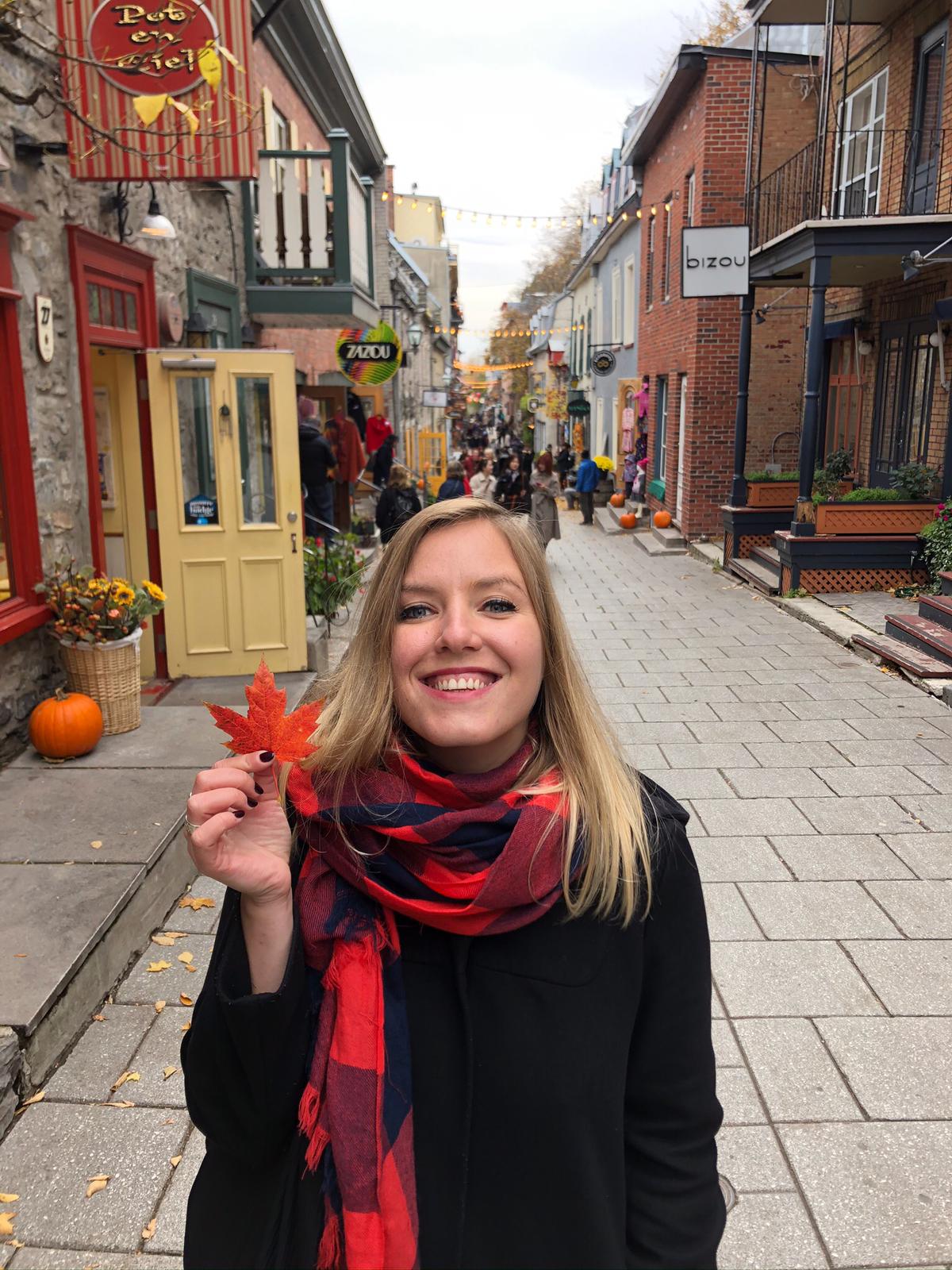 I always looked at it as temporary and the plan was always to come back at a certain point as I did not want to be away from my family and friends forever. So, I decided to see how things are in Romania, knowing that I can always go abroad again if I want to. I started to hear about UiPath from LinkedIn friends who were selling to the Romanian market and they kept telling me how cool and forward thinking this company is. For me the most important thing was to see if I can find back home a similar company culture to the one, I experienced in Dublin. A company focused on empowering and valuing the employees while still having an international focus. This is the main thing I loved about being in Dublin—working with so many different cultures." says Laura Mohora, TA Partner for Product R&D, EMEA.
"I've been recruiting since 2004, so wow, that is 16 years already! Shortly after I started my university studies, I discovered AIESEC—the world's largest youth-run organization. Inspired by their purpose and energy, I joined right-away and went through different roles inside the organization — HR, leadership, international trainer and facilitator. One thing was constant throughout my time there—I was always very involved in the recruitment of new members. I ran campus recruitment campaigns, interviews, assessment centers. During my term as VP of HR we brought in over 60 new members, which had to be onboarded by about 20 of us. It was a fun challenge. I loved recruiting new people for our cause and inspiring our members to act towards their personal growth. My time with AIESEC made me realize that I have a great passion for recruitment and coaching." says Denitsa Atsova, TA Partner for Go to Market, EMEA.
Our colleagues are results driven. They are always proud to share their success stories. And we are happy to listen. And share them, of course 😊
"Joining UiPath as a contractor initially, we've managed to recruit 20 to 25 salespeople for UiPath UK in the space of three months. It was just me and another colleague at the time. I wouldn't do it again the same way, but it was full of teachings and taught me to listen to my instinct because I usually can find concrete elements to justify it!" shares Lamia.
"Every time I hear feedback from the business that the employee that we've hired has been doing a fantastic job or contributing greatly to their role, I felt accomplished because it's like finding a pearl in an oyster. I think it's rewarding because we are able to help candidates land their dream job. Being a trusted advisor to the hiring managers is also very important here, we are not just here to take orders." adds Stella.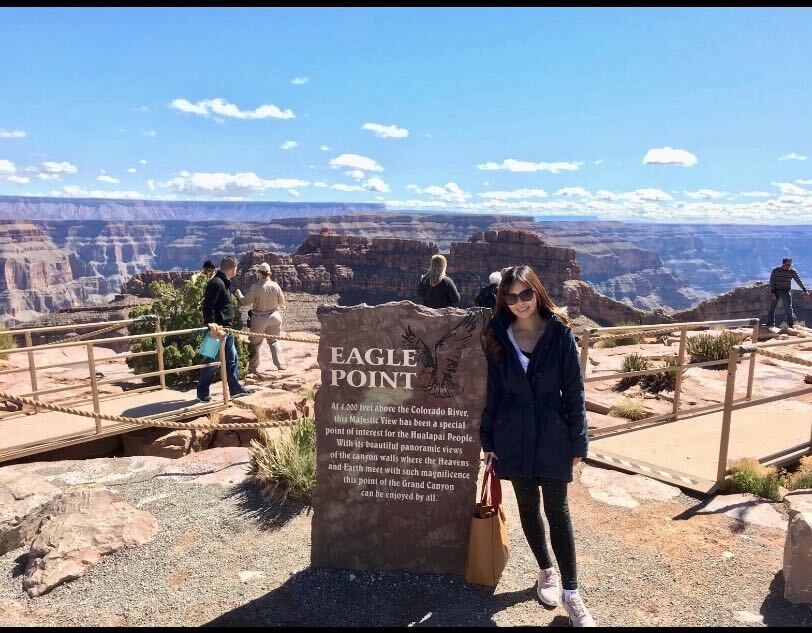 "My biggest accomplishment was hiring 150 people in three months with my team while running a region with 12K employees and a headcount plan of 700- 850 hires a year. Hiring that many people was a team effort. I was reporting on progress to the President of Bombardier daily. Another proud moment for me was convincing a hiring manager not to hire externally but to promote the strongest female in the team to become the leader. She was a great choice, she made a great impact and continued her career in Leadership." says Katerina.
"I think one of my achievements stands in the number of people I helped, directly changing their life either financially or from a career satisfaction point of view. Hiring 88 UiPathers as the only Recruiter in Bellevue my first year is also up there 😊. Another one is from the time I was working for Nokia. They wanted to build their first tablet (they had only done phones to this point). We had to hire 400 people in nine months to meet our goal. I led those recruiting efforts and we did put out as a great product." shares Eric.
"I keep looking for new goals every day, so I can't say I have a main achievement. My rule of thumb is <Today's endeavor is tomorrow's success!> In my opinion any accomplishments I have as a TA Partner are not only my own. They are shared with the business and the candidates we work and live for." adds Surya.
"When I joined UiPath, a bit over two years ago, I was one of the few people from our (at the time) small EMEA People Ops team who were not based in Romania. When I joined in Munich as the only People Ops member in the region, there were just a few of us in the office and about 20 overall in DACH. Over time, I partnered with our regional leaders in ramping up the team, tripling it in five months, leading to about 100 people today. Every time we gather in one location and I see the many friendly faces around, I tear up a bit. Growing teams of people who share the same values is a wonderful and humbling experience! 😊 "says Denitsa.
"I was deeply involved in organizing the internship program for Engineering in Bucharest for both last year and this year. The internship program was a phenomenal team effort and to me it has been highly rewarding to get the chance to talk to so many brilliant fresh grads and students, see them graduate our program and shortly after becoming our colleagues. Not to mention this year's internship has enabled us to bring our diversity efforts even further since 70% of finalists are women 😊" adds Livia.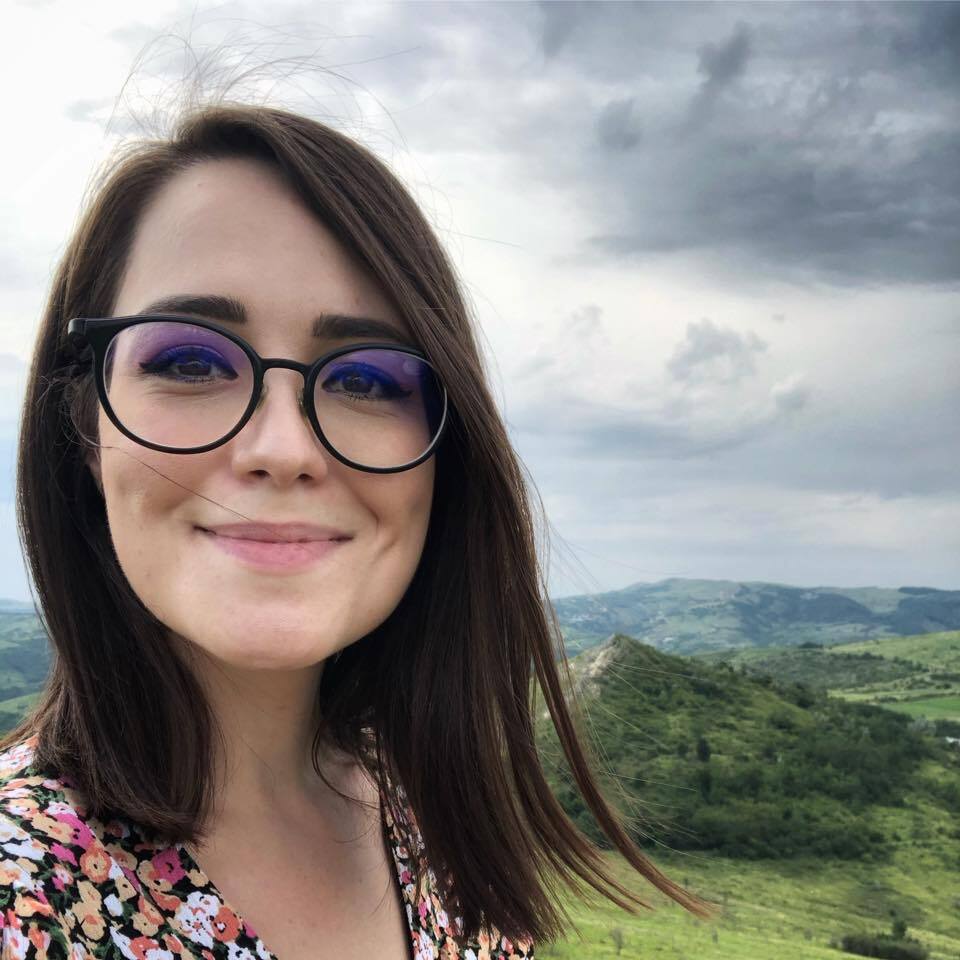 "Helping to build a new office in Ukraine after UiPath acquired a local start-up there has been one of the highlights of my time here, because of how challenging it was! Some say we can only attract talented developers through an engineering team's network or by calling a recruitment agency, but we still managed to hire two out five developers directly. Having a network is still terribly helpful as the three others come from the hiring manager's 😊 It was important to prove to our internal stakeholders we have the capacity to operate as an internal recruitment agency when needed." shares Lamia.
"I think the biggest win my career has brought so far was offering me the opportunity to meet amazing people who have helped me grow both professionally and personally from all over the world both at LinkedIn and UiPath and being able to get so much business acumen while recruiting for all functions of a company, while learning from my hiring leaders, their challenges and what makes them excited about making an impact there." says Laura.
"Working in Talent Acquisition is always an adventure. I see myself as a pirate searching for treasures in every sea I explore. I might end up with pearls, gold, silver, or even empty chests. But that does not make me stop searching. I always go on, even if I fail! My biggest wins are those when I help someone build their career at UiPath and not just giving them an opportunity to work with us. I was very happy when I was being thanked and held responsible for an employee who got their dream job after searching for years. That moment was impactful and helped me visualize my work in 360' view on how much we can really help people." goes on Surya.
There are a lot of studies and articles from major publications stating that nowadays most people don't only settle for having a job. They want to have an impact. They want to do meaningful work. We're so grateful to work in a company, and in a team, that gets that. That's why we asked our colleagues to share what they like the most about their jobs.
"Throughout my career in recruitment, I've had many candidates who had high level of trust in me to match a job for them. Before this, I was placing candidates to contract roles, and they have followed me faithfully throughout the five years, taking up every single job opportunity that I've shared with them and completing contracts after contracts diligently. To me, it has never been about 'hard selling' a role even though I was closing roles for commission. I feel that understanding our candidate's preferences and having some foresight to envision whether they could fit well in that role, will not only help them in their career, but eventually will also help me to become a successful recruiter. When there is mutual trust, it's easy for me to recommend their profiles to my clients and candidates also accepted the offer without hesitation. I see this as great partnership and it's very satisfying to know candidates trust their career in your hands." adds Stella.
"One of the best things is the adrenaline rush I get when I have the perfect candidate and the business is coming back with great feedback after the interview. I also love to hear that someone I hired was promoted for their next career step and that they really make an impact on the company. " says Katerina.
"I love being able to partner with the business to help them build high performing teams and being able to help candidates find a role and company that is fulfilling to them both personally and professionally. It is such a blast to meet people from all walks of life and learn about them. I'm constantly in awe of people's successes and failures and how they shaped their lives and careers." shares Lindsay Miller, TA Lead for G&A, Customer Success, Sales, a Marketing, AMER.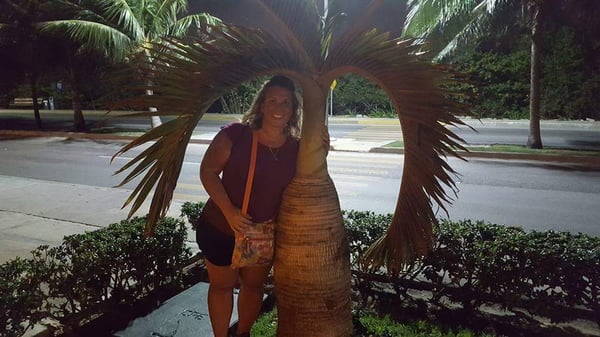 "TA is in some ways like Sales. You are selling a career opportunity and a company culture, but you don't want to sell at any cost. You want to build an honest, trustworthy relationship that will be meaningful in the long term. That moment at the end of a process, after weeks of interviewing or sometimes many months of waiting until you have the right position available, when you make an offer to your final candidate, believing this would be a great opportunity for them, and hearing their "yes" gives me great satisfaction! It's not only a position that is filled, it's a new professional journey for someone, a career opportunity that will impact many lives: the new hires', their families, but also their future team members' as we all connect and spend so much of our lifetime at work. Seeing the synergies after the new hire has joined, how well they fit but also what they add to their team, is very gratifying." adds Denitsa.
"Being a trainer for hiring managers, advocating interviewing best practices for a less biased and more diverse workplace. What I find meaningful about the UiTalent training is that it creates the space for open discussions where everyone is invited to share previous experiences (both good and bad) and learn from each other, not to mention challenge previous beliefs about what is or isn't a fair, unbiased recruitment process." shares Livia.
"This may sound cliche, but I always feel my work has an impact. After all we are helping great people to get their dream jobs. This is so inspirational by itself! I remember the pure joy and hopefulness I felt after I got the job at LinkedIn and I would love to create that experience for everybody getting hired." adds Laura.
We kept the funny part at the end 😊 Getting to meet so many people can get you in all kinds of contexts. Here are some of the funny things our colleagues experienced.
"Once, one of my colleagues fell off his chair while on a call, because he had a habit of swinging from front to back while speaking on the phone on his office chair. The better part was when he had to explain to the candidate what happened. 😀" shares Lamia.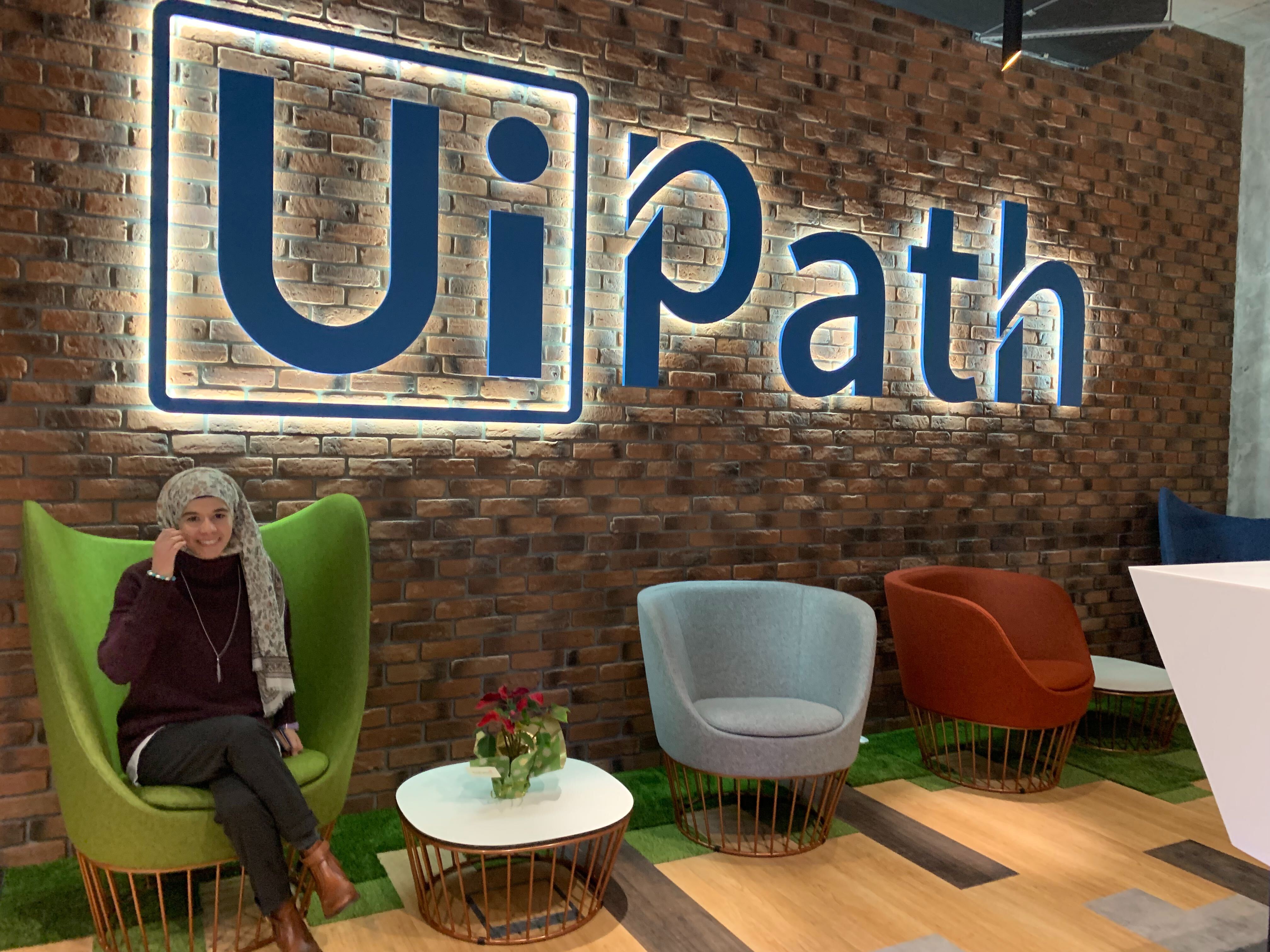 "Once I tried to interview a candidate while having the wrong CV in front of me. I even called the candidate the name on the CV. I only found out at the end of the interview, when the candidate told me his real name. Was not funny at the time, but it is probably the most embarrassing moment in my life. All was ok in the end, as we arranged a new interview." says Katerina.
"One of the funniest stories I can share is an interview in which I was speaking with a college graduate who was just entering the workforce. During our interview he explained 'I must work for a company that 1) has a chef or fully stocked kitchen 2) provides dry clean pick up 3) provides free parking 4) provides unlimited PTO and most importantly, I can't accept a base lower than six figures!'
During this phone interview, and halfway through his string of wants, I had to mute my phone as I was hysterically laughing at these unrealistic expectations. I then quoted in my best British accent Veruca Salt from the book Charlie and The Chocolate Factory 'but Daddy I want an Oompa Loompa, I want you to get me an Oompa Loompa right now!', adds Kellie Davison, Senior TA Specialist for Go-to-Market, AMER.
"I would not say this is a funny story, it is rather a heartwarming one <3. In my beginnings as a Talent Sourcer working on emerging markets for LinkedIn (DACH was included there at that point for LinkedIn) I was supporting one of the Lead Recruiters with sourcing for her roles and I sourced an amazing guy who was living in Vienna. He ended up relocating to Dublin to be with LinkedIn and after a couple of years the Lead Recruiter and he became a couple. They are soon to be married and I love to think how wonderful life is. I absolutely love them and cannot wait to see them getting married! And I am so happy to know that that InMail on LinkedIn that I sent to him while he was in Vienna has changed their life 😊" shares Laura.
"I've been interviewing virtually for years and what I love about it the most is that I get to meet a variety of people in a variety of places and situations across the world. One funny example is when the person I was talking to was sitting in the twilight outside in an exotic country, telling me there were crocodiles in the area, so we joked I will keep an eye if one approaches him. 😀 "says Denitsa.
We are always happy to hear good stories. And we hope you liked what our colleagues had to share.
Happy Global Talent Acquisition Day! Take this time to celebrate all the wins, all the candidates you helped, all the dream-jobs you found and the impact you had.
---