May was a remarkable month at UiPath as we celebrated Asian Pacific Islander Heritage Month. By embracing the essence of this meaningful month-long celebration, we not only deepen our appreciation for its significance, but we also hope to actively contribute to its mission. 
The essence of Asian Pacific Islander Heritage Month 
Every year in May, we come together to honor the invaluable contributions and profound impact that Asian and Pacific Islanders have made in the U.S. This commemorative month pays homage to individuals whose roots span the vast Asian continent and the Pacific Islands of Melanesia, Micronesia, and Polynesia. 
The Asian experience is beautifully diverse, encompassing a rich tapestry of cultures, traditions, and languages that often originate within a single country. Recognizing this complexity, we believe in taking the time to listen and learn about the unique cultures and lived experiences of our employees.
Samuel Cho-Latimer, Technical Account Manager II, and Tomoaki Oku, Strategy Manager, lead the Asians-at-UiPath People Unity Council (PUC). Supported by co-executive sponsors Feiran Hao, Vice President Customer Experience & Enablement, and Munil Shah, Chief Technology Officer UiPath Cloud, the council's mission is to foster a sense of belonging and unity among Asian employees and their allies by building a supportive and inclusive community that celebrates our diverse backgrounds and experiences. They organize initiatives that not only build a strong and tight community but also drive cultural awareness, increase the group's exposure internally and externally, and, last but not least, offer opportunities to grow.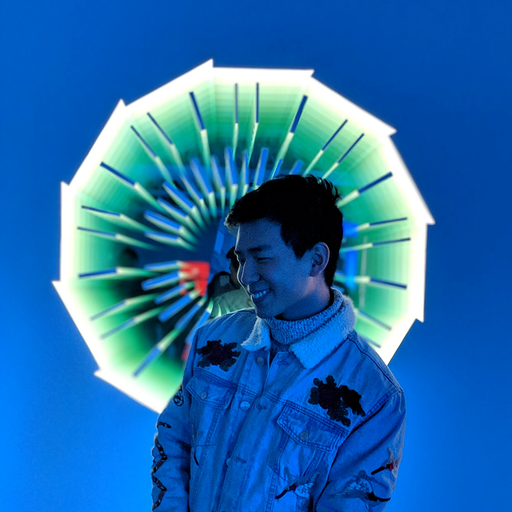 "When I was the Co-Lead of the Belonging Council, I had the joy & privilege of creating and fostering a space that allowed folks to be themselves and to share personal stories that brought a lot of insight into their daily lives. I wanted to do the same for Asian/Pacific Islander UiPathers by bolstering a community that not only recognizes, but celebrates the unique, yet also unifying, experiences we go through. Creating this space in particular has been a very rewarding journey for me and I cannot wait to see how far we can help it grow!", shared Samuel.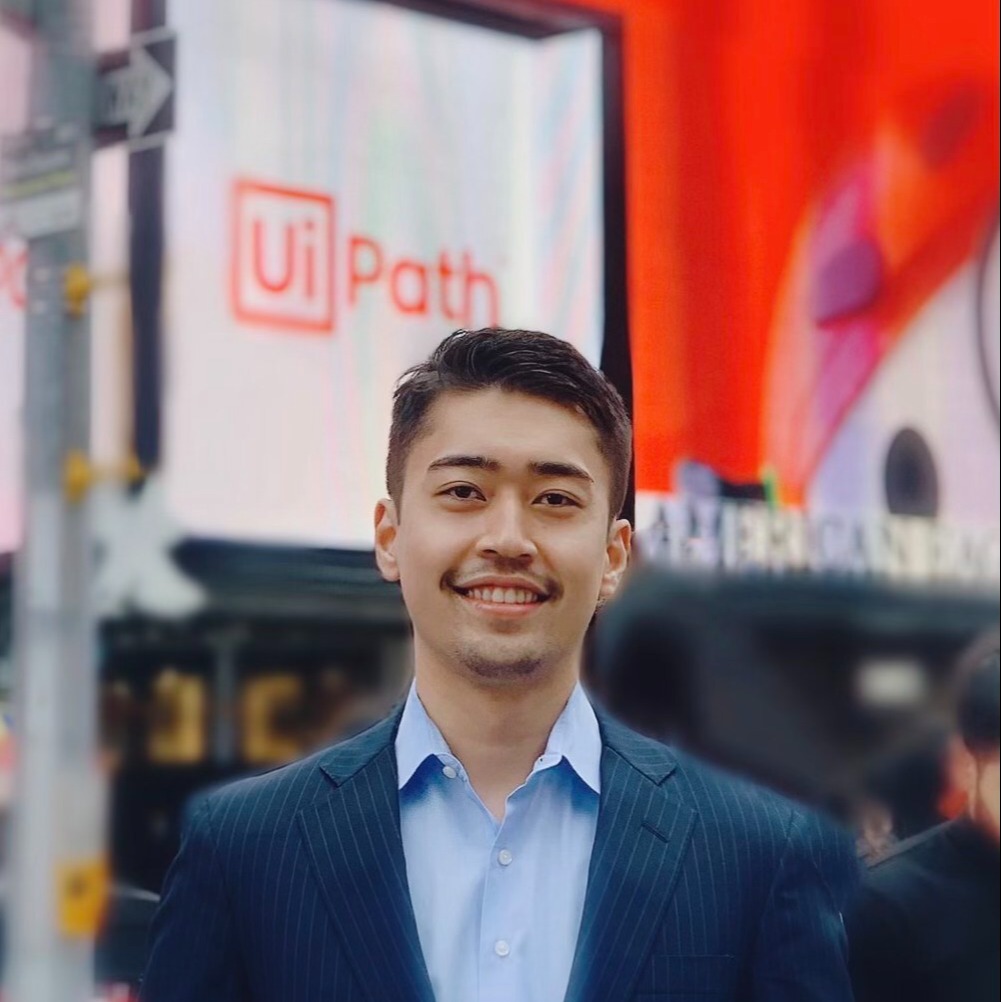 "Our Asian PUC is deeply personal to me, shaped by my experiences living in Japan, the U.S., and London. I've witnessed firsthand how inclusivity and respect for differences empower individuals to thrive. Through this PUC, we celebrate the vibrant AAPI cultures, fostering connections and providing opportunities for recognition and growth. Sam and I are committed to creating a workplace where every person feel valued, heard, and empowered to reach our collective potential", mentioned Tomo.
A glimpse into our celebrations 
UiPathers marked the occasion with virtual celebrations. We kicked off our festivities with a fun Trivia Night on Zoom, where participants tackled questions of varying difficulty levels. From culture-specific trivia to current events and pop culture, there was no shortage of excitement as our employees put their knowledge to the test.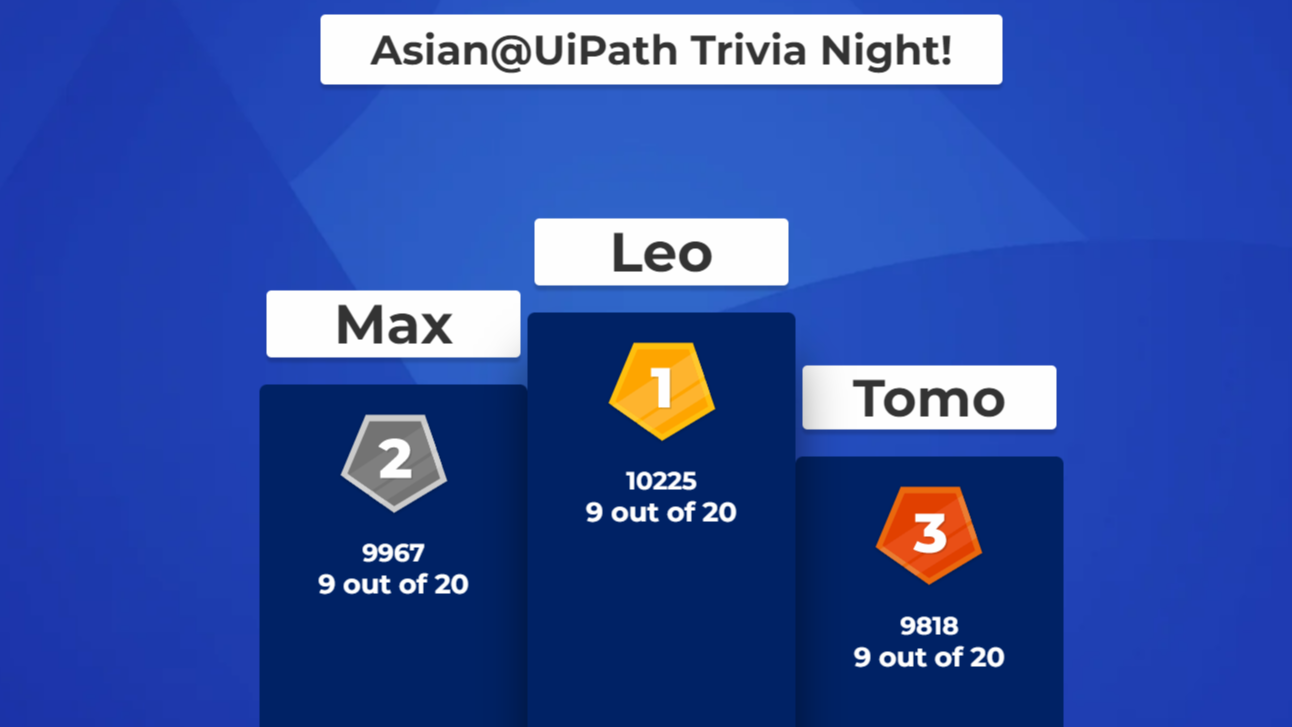 The Thursday Culture Forum became a dynamic platform, bringing to light insights about Japan, South Korea, India, and China through engaging presentations. This company-wide initiative allowed numerous UiPathers to immerse themselves in the rich tapestry of customs, traditions, languages, art, cinematography, music, and cuisines that shape our diverse communities.
Lastly, our special edition Good Today Fundraiser extended a helping hand to nonprofit organizations in need. Together, we hoped to make a tangible difference and spread joy far beyond our internal initiatives. 
Jessica Nolin , Global Internal Events and Programs Senior Manager at UiPath, shared: "I'm thrilled to have contributed to the successful organization of various gatherings that allowed us to celebrate AAPI month in diverse ways here at UiPath. Our Culture Team, including Roxana Stratila and Viorela Marcu, as well as our PUC Leaders Sam and Tomo, and our executive sponsors Feiran and Munil, played a crucial role in this initiative. We also utilized everyone's expertise in sharing information about their respective regions and highlighting Asian-focused charities on our giving platform, Good Today. This month-long celebration was a valuable learning experience for all of us and marked the successful beginning of our employee group."

The enthusiasm shown by participants throughout these events was inspiring. Together, we explored the depths of diverse cultures in a safe and enjoyable environment. Through these initiatives, the Asian-at-UiPath PUC aims to create a safe space where everyone feels valued, heard, and empowered to reach their full potential.   
While May marks Asian Americans and Pacific Islander Heritage Month, our dedication to diversity, equity, and inclusion extends far beyond this single month. We recognize that every day holds the potential for growth and celebration. To all our Asian and Pacific Islander employees, we extend our heartfelt gratitude for bringing authenticity, unique perspectives, and boundless joy to UiPath. As we move forward, let us continue to cherish and learn from one another, shaping a future where inclusivity thrives every single day.