In honor of Veterans Day, we celebrate our service members who have served and sacrificed in the military. We're proud of the Veteran colleagues in our workforce, who bring discipline, integrity, and a unique perspective to our business at UiPath. In this blog post, we're honored to recognize four of our veteran colleagues in a special Veterans Day employee spotlight.
Colin Campbell, Partner Sales Executive III at UiPath since 2019, served twelve years in the Royal Canadian Air Force. Colin grew up as a child of an officer who served in the World War II and in the North American Aerospace Defense Command (NORAD). He recalls learning from his father the value of being humble at an early age– "As a kid, I never knew my father was an officer, we could have Generals or Corporals in our house, rank didn't matter. When I did join the military, what I found was a guy who everybody admired, no matter who they were, no matter what their rank and no matter what their status in life was. And that's because my father didn't care who you were, he cared about the individual."  
For him, he says, the value and importance of being humble in the military is the key. There's no place where teamwork is more important, where each member of the team is equally important. Colin's experience has also helped him understand what impact being a good follower has in becoming the leader of a group. "We had around 34 people in my platoon. Each person had a different role throughout a four-day exercise. And at one point in time, you were going to be the leader of the group. If you weren't a good follower as a leader, you weren't going to get much help from the team that you were working with. And it was critical to be able to be humble as a leader, as well as a follower."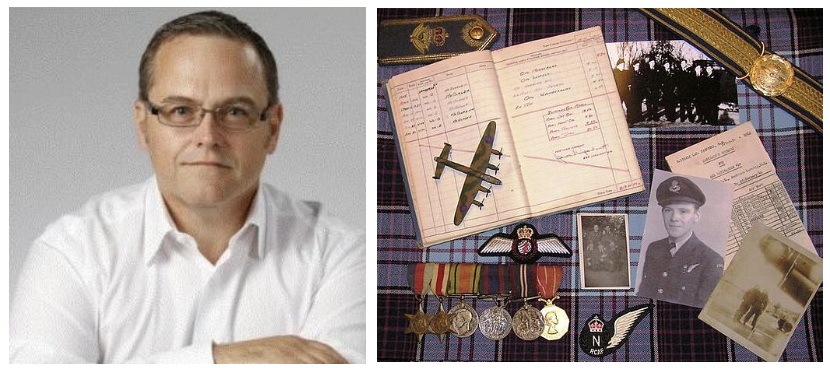 During his serving years, as a result of being called to work with civilians around the world, whether it was a peacekeeping mission, a war operation, or a country that suffered natural disasters, Colin learned how to align humility and being humble, and he continues to apply those learnings in the workplace. 
Elliot Partin, Partner Manager at UiPath, spent four years in The United States Marine Corps serving in the Infantry with three tours in Iraq. Every single tour provided Elliot with lessons about being bold, where Elliot learned that not hesitating in the face of danger was as much about preparation and decision making as any heroics. Each of Elliot's deployments had the same preparations leading up to going overseas with immense amounts of live exercises. Although all the situations he and his team would encounter would be vastly different Elliot found that training his mind was the most important. "I believe preparing your mind is as important as learning from your past experiences. There are no situations someone hasn't encountered before you; through voraciously reading you can learn from their experiences."
Elliot is still influenced daily by his time in the military– "in the business world, I've used that principle by reading dozens of sales, sales management, and channel books. Being bold is about being empowered to make decisions for your organization, not trying to find the perfect answer, but to move forward one task at a time and learn from each of them."
John Dansby, Customer Success Manager at UiPath, spent five years in the United States Army and, in 2010, he was deployed to Iraq during Operation Iraqi Freedom. During his time, he was faced with multiple challenges– one of them happening before pulling out and handing over security operations to the Iraqi army. Despite the language barrier and previously not using certain artillery equipment from the inventory, he and his team were tasked with training the Iraqi army to shoot artillery.

John says the theme of their story was being in over their heads but discovering how to rise to the occasion. From learning how to shoot, to building a success plan and a curriculum, to teach interpreters and the military students, the only way that his team could be successful was "to lean on the vast amount of information and the vast experience of the people that had come before them." John attributes much learning to his serving–primarily the amount of structure and discipline it provided, but also the power of immersion.
"When it feels like you're in over your head, odds are that someone's been there before you. And that can help lift you up if you immerse yourself and utilize that team experience and knowledge base to pull yourself out." 
Kent Butcher, Customer Success Manager at UiPath, served six years in the United States Navy. During what was supposed to be a five-day port visit in Busan, South Korea, Kent learned while on duty, the importance of being fast. Gathering a group of 120 teammates in less than 12 hours or starting up a nuclear reactor in a short period of time are just a few challenges o be named. That mission helped him see how remarkable and adaptable people are.

"How do I apply all those learnings to my time at UiPath? In terms of our product or our engagements with our customers, being fast is key." With customers, it's transferred into being able to understand if they will be able to adjust; for colleagues, it translates to whether or not they're able to overcome the never-ending challenges. "And it's not always about achieving some glorified mission, sometimes it's just about you doing it first and taking that away from your competitor. Or you-being fast for your customer, and that enabling them to have a capability they wouldn't have had if you didn't react quickly."
This Veterans Day, we encourage you to honor our service members and keep them in mind year-round. Thank you to all the veterans for their service and sacrifice!