When Feiran Hao was interviewing for a Pre-Sales role at UiPath, his interviewer said, "To be successful in this role, you need to know everything about our product."
Feiran was intrigued. A lifelong tinkerer, he saw appeal in this kind of role. "My journey here was basically on that path, taking those words to heart—I wanted to be the person that could answer any question about UiPath."
Born in China and raised in the suburbs of Nashville, Feiran had a regimented childhood. Over the course of elementary through high school, he went to Chinese school, took art classes, learned the piano and trumpet, and participated in academic competitions. When he was in fourth grade, his grandfather, who was visiting from China, taught him math every day after school.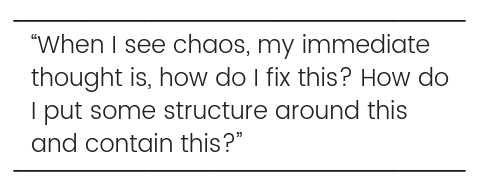 "It's one of those things where the parents always say, 'You'll thank me when you're older.' And it's true. I thank them now that I'm older."
Ever since, Feiran has eschewed rigid structure in his life, so one of the initial things that attracted him to UiPath was the open environment. He sees a lack of process, and is compelled to find order in it—a trait that is always valuable at a growing company. "When I see chaos," he says, "my immediate thought is, how do I fix this? How do I put some structure around this and contain this?"
Prior to UiPath, Feiran consulted for various larger, slower-moving companies, where he couldn't quite move at the pace he wanted. He had minored in computer science in college, and as his career progressed, he began to automate tasks of his own accord, increasing his efficiency and accelerating the pace of his environment. UiPath was on his radar, and when he heard they were looking to hire people in New York, it was an easy sell.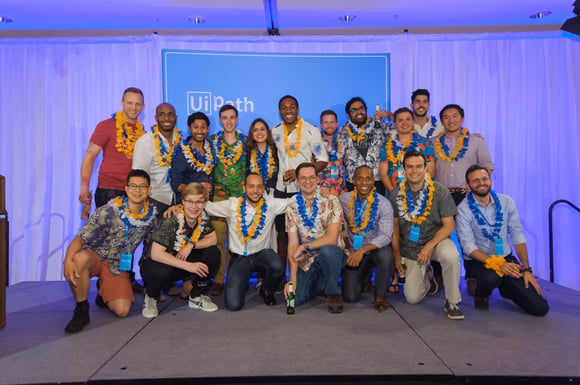 Feiran & the US Pre-Sales team at our kickoff event in Vegas
Fast forward eight months to the present, and Feiran is our Americas Director of Regional Pre-Sales for the North Region. Since joining UiPath, he's seen a change in his mentality towards work.
"Coming from big corporations and small companies, you see a lot of people that are going to the job for the job: 'I start at 9, I end at 5, I get my paycheck, I go home to my real life.' The difference I see here is to most people, UiPath is part of their real life—they love the people, they love working here, and what they're doing is making an impact. I had never really loved my job until I came here."
---
Looking for a job?
We're hiring for just about everything, all over the world.
---