Asian Pacific Islander Heritage Month occurs every year during the month of May. During this time, we celebrate the contributions and impact that Asian and Pacific Islanders have made in the United States. This commemorative month honors people whose lineage comes from anywhere in the Asian continent and the Pacific Islands of Melanesia, Micronesia, and Polynesia.

Being Asian is not a monolithic experience. It encapsules a diverse set of cultures, traditions, and languages, often originating within a singular country. With all that complexity, it's important to take time to hear about our employees' unique cultures and lived experiences.

Anthony Garcia, Technical Program Manager, is Filipino American and was influenced at an early age by his mother's passion for activism and community. "My mother came to the United States in 1969. She was in her early 20's and was so brave to make that journey on her own. She was an activist, a go-getter, and attended Toastmasters and courses from Dale Carnegie to learn how to influence people and better represent herself. That always inspired me." Anthony followed in his mother's footsteps with his involvement with Rutgers Association for Filipino Students, the Douglas Asian Women's Association, and writing for Rutgers first Asian newspaper, Common Interest. "My participation with these associations helped me to meet other Asians. It's nice to know that we are all in this together while we try and understand our place in American society and address the areas where there are gaps."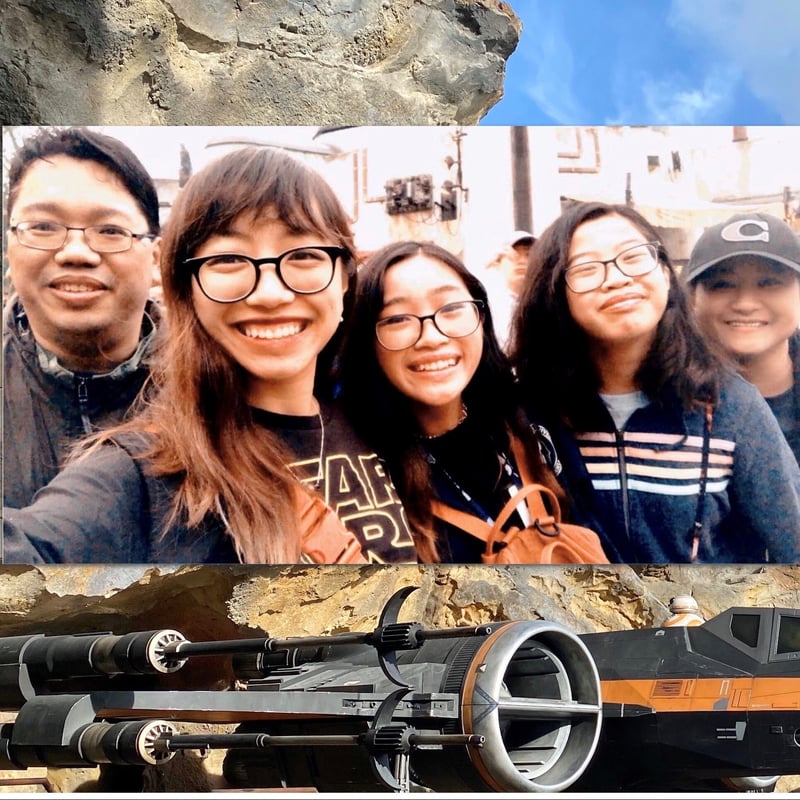 Making Filipino culture more mainstream is extremely important to Anthony. "My cousin in Florida recently started a Filipino restaurant called Taglish after spending many years being a sous chef for famous chefs. I am really proud of him for starting his own restaurant and making Filipino food. He is helping our food and culture to become more mainstream. People are starting to say 'hey, let's have Filipino tonight,' which is wonderful to hear."
Uma Natarajan, Senior Director of Customer Success & Sales Engineering, has blended what she learned growing up in Tamil Nadu, India, with everything she learned while living in the United States for the past twenty years. This deeply personal, colorful, and unique perspective has driven her in all facets of her life. "There were aspects that I really enjoyed when growing up in India. If I think about it now, what I liked the most was the food, close-knit family, culture, and respect for our elders. In the US, you get the freedom to explore whatever you want to do. It has been amazing to create my own path and navigate it in a way that works for me. It has really formulated my thoughts and experiences in a multicultural and multidimensional way. I am accepting of everyone the way they are. If you are not open minded, you will never learn what another person is bringing to the table."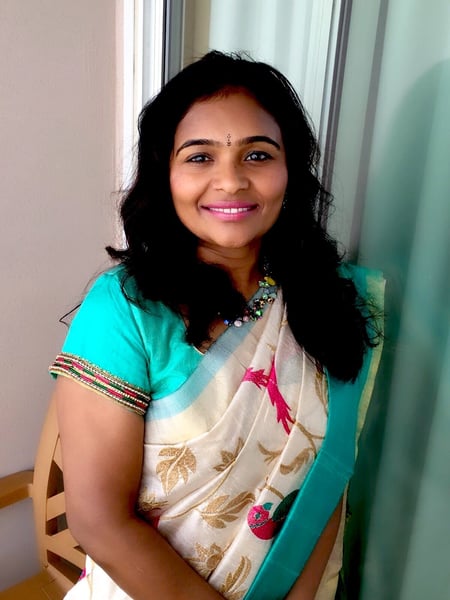 Family is the heartbeat of the Indian culture and so much quality time is spent at each other's homes. "In India, there were no restrictions on who could come to your house. At any moment, your first cousins, second cousins, or third cousins would show up at your house just to have an everyday conversation. My mom always had to door unlocked at our house so people could come in even if we weren't home." Uma has carried over that tradition to the States in hopes to make it less complicated for her friends to see each other. "It is so common in the U.S. to plan 30-minute conversations 2 weeks in advance. I don't like that and I wanted to create something that works for me. I tell people in my life to just come to my house if they are free. Don't bother setting up a time or calling beforehand. Just show up and I will be happy to see you. This is an example of how I have blended both of my cultures together and followed my own path."
Listen to our latest podcast in honor of Asian Pacific Islander Heritage Month!
Teresa Wu, Director of Product Marketing for Community, is Taiwanese American and grew up in the San Francisco Bay Area, which provided a diverse backdrop for her childhood. "I was fortunate that my hometown had a large Asian community. Growing up, I was always comfortable with and proud of my heritage." Several years back, she coauthored a book called 'My Mom is a Fob' ("fresh off the boat"). "It started out as a blog where we collected sweet, funny texts and emails from immigrant mothers, and it turned into this heartwarming collection of stories that showcased the shared experience of growing up Asian in America. We took a term that others used to make fun of our culture—and reclaimed it as something that was ours, something to be proud of."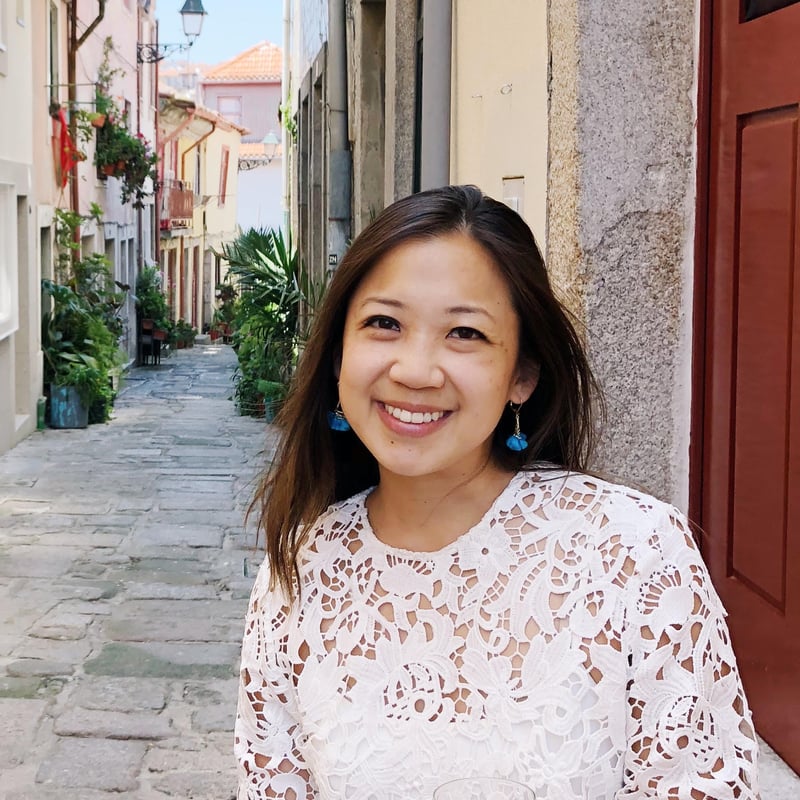 Due to the rise in race-related attacks, many Asians are now feeling heightened anxiety after an already difficult year. "I've been deeply affected by the attacks on our elders—people who look like and could be my parents. I've been reexamining the role I play in my community to educate and bring awareness to the Asian American experience."

"To change perceptions and stereotypes, we need dialogue. We need to share our histories. We need to have uncomfortable conversations about things that may be invisible to others—even those with the best intentions." This is not always simple or straightforward, but a necessary step towards true belonging for everyone. "I'm learning, processing, and figuring out how to show up for my community in a way that's authentic to myself. While many of us were taught to keep our heads down, do the work, and stay quiet—right now, more than ever, we have a shared responsibility to make our voices heard."
Thank you for all our Asian and Pacific Islander employees for bringing authenticity, perspective, and joy to UiPath.
---