"I've spent 20 years in a huge organization. I never thought I'd leave that place. And then I found out about this company and its unique culture. Our people are what makes UiPath... well, UiPath." This is Ilya's view on our culture.
Ilya Kochetov and Nikolai Kabanov are both presales engineers working in our office in Moscow. They were among the very first people hired in Russia way back in 2018. They handle a variety of activities like technical pre-sales, consulting, customer success management and a lot of things to support the sales team and our Russian customers. Both have a technical background. Nikolai worked in the academic field and then switched to consulting. Ilya has been working for 20 years in a large international software company covering various roles from junior developer to account manager.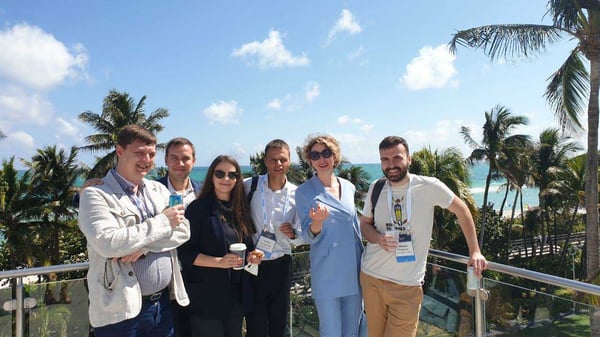 Ilya vividly remembers the moment he decided to join. "I loved working for my previous company so much, I was completely convinced that I would never change my job. I went to the interview at UiPath just to keep in shape, with no intention of accepting the offer. But when I got the chance to talk to Simion, who's now my manager and to Andrei Vacut it completely changed my mind. I liked the company, and the way people think, the way people talk. It was so different."
---
Looking for a job?
We're hiring for sales and presales in both Moscow and St. Petersburg.


---

Robotic Process Automation (RPA) had the same effect on Nikolai. "I switched my field of work and started working in consulting. I had the chance to use RPA. That's what made me realize that it could help a lot of people. When UiPath opened jobs in Russia, I was very eager to join. UiPath were calling themselves a rocketship back then, mostly referring to the speed of company growth. Now we understand more and more that the rocketship we're talking about is also a breakthrough in technology, a disruptive mindset that changes the way people work."
The presales team is obviously working a lot with the Russian sales managers, but they are also part of the global Go-To-Market team. They constantly switch hats between presales, customer success, streamlining support issues, and even doing RPA trainings and workshops. This naturally comes from a customer-first approach deep ingrained in the UiPath culture. "We do anything from strategic consulting to new customers and prospects on RPA. We create demos and POCs. We also give advice to customers that are already working with UiPath and want to scale. We do a lot of things in Russia. And it's a lot of fun." Being part of a global company allows them to work with people around the world. "Most of our work is in Russia, but we love it when we're working with people around the world. It's always a nice change of pace."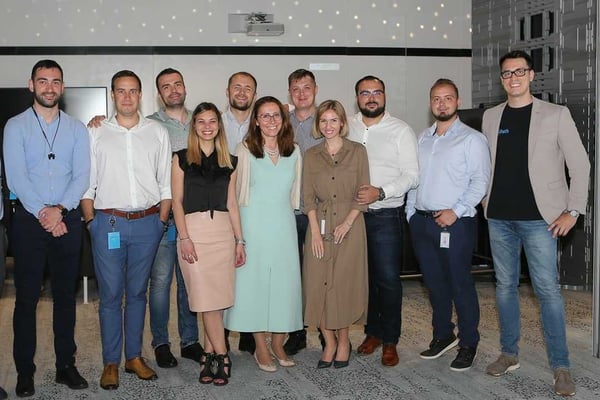 Talking with them makes you realize there are two main reasons they joined UiPath and why they love it so much. The first one is the technology. Ilya likes to call it disruptive and to compare it with other technologies that changed the world. "I always describe it as the SMS of software development. People never knew they wanted to send messages to other people and then they couldn't get enough of it. It's what RPA does to the way we work with software. I think the best reason to join UiPath is being a part of the company that defines the future of a disruptive innovation. In the next 10 years what we develop here will become the norm in every big company in the world and it's great to be a part of this."
The second reason is the culture at UiPath. And Nikolai loves the fact that your voice is always heard within UiPath. "People tend to help you even though you never met, even though you are in a different time zone. I love that. And cool thing is that even though the company gets bigger and bigger, you can really contribute its development. If you come up with good ideas, people support you."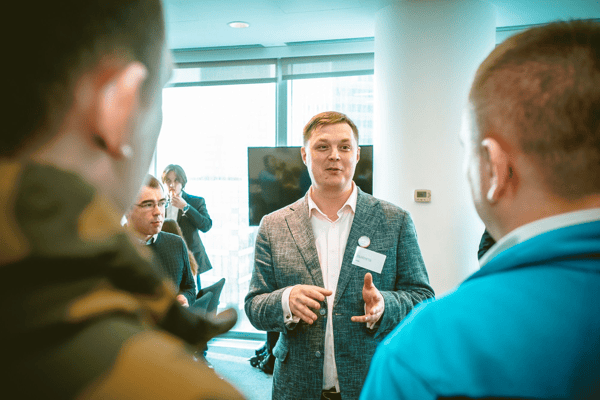 Outside work, Nikolai used to go cycling, running long distances or hiking. But now he adapted to the pandemic, and apart from research, he's now doing yoga and playing his guitar. Ilya is in love with sailing. "I love sailing boats no matter the weather, the season or anything else. I enjoy it a lot, even though it might not be as cool as what Sorin Stania does." He also takes care of a variety of exotic animals like lizards or snakes.
We hope this made you a bit more curious about our team in Russia, as we look forward to meeting you! You can check the available roles in our teams–we hope you'll find something interesting 😊
---