"Every day that I don't feel bored is successful for me. Because it's such an interesting space! If you're actually bored in this space, there's something wrong, you know?"
Kruthika Ravi, a customer-facing machine learning engineer based out of our Bellevue office, doesn't have the typical educational background of a person working in the machine learning space. Her undergrad was in aeronautical engineering, followed by a Master's in mechanical and aerospace engineering.
"I was born and brought up in India," she says, "which is kind of a conservative place for a girl. I was very headstrong, and wanted to be as different as possible from everyone else. Most of my peers were studying computer science or related fields, and I was like, 'Nope, I want to do aeronautical.' Then I actually totally loved it."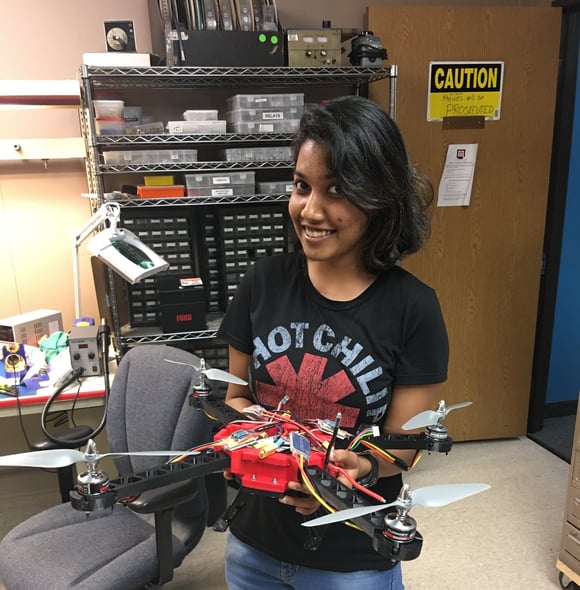 During grad school, she started building drones for fun. Experimenting with the software and attempting to make her drones fly autonomously led her down a machine learning rabbit hole, and before she knew it, she was getting certifications and becoming a subject matter expert. It wasn't long before her career followed the same trajectory.
Much like her hobby of building drones, Kruthika's work at UiPath is all about practical applications. She acts as a bridge between our main machine learning product and research team and the real-world demands of our customers, finding ways to make the research team's cutting-edge models of technologies like document and process understanding function at the enterprise level.
It can be quite challenging to balance those two sets of needs. "There are a lot of great products that are in production at the same time, but some of them are in development stages and others are just starting out. For a customer solution to work, you have to kind of pull all of them together, and since they are in development, they also keep improving each day."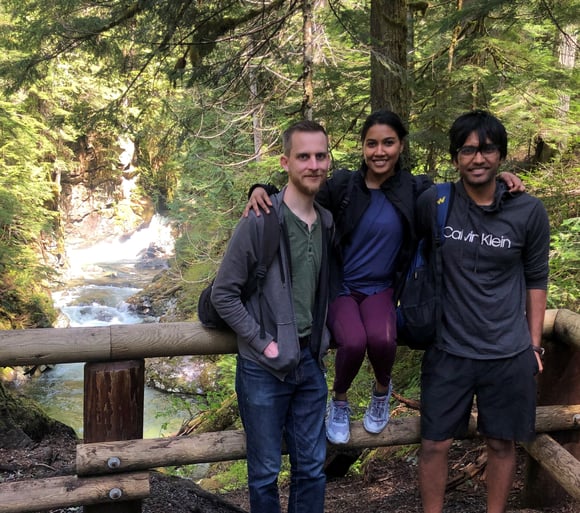 If there's a running theme to working at UiPath, it's probably that everything is constantly changing, as we move to keep up with the rigorous demands of our growth in the fast-paced RPA market.
"We moved from a WeWork to our own office the month I joined, which was one of the cascading effects of our rapid growth in Seattle. Everything just built up, one after another, and the team grew super big. I started off coming into a small office, and then suddenly there were like 20 people there."
Even as we grow, our company culture is rooted in humility. In Kruthika's experience, that means easy access to leaders who value her work and ideas. "There's no closed door policy, effectively," she says. "I can sit in a room with the VP of AI or the director of AI and talk about the product. I really like that about the company itself."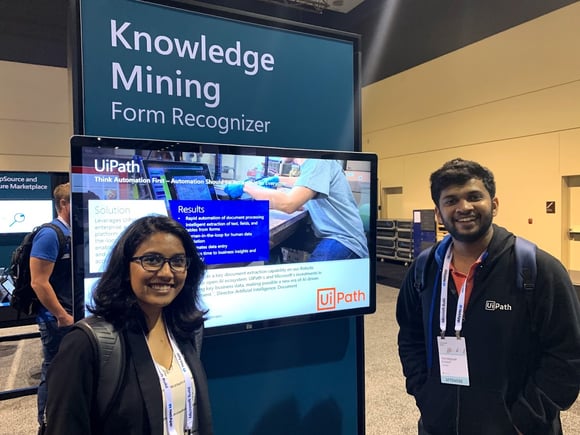 In terms of personal growth, Kruthika's role at UiPath has helped her improve her public speaking skills. "People don't interfere with you here, so you feel much more free to speak up. There is criticism, but it's framed as positive reinforcement. I'm a big introvert. Like I used to just not be able to talk in front of people. I've kind of overcome that—it's no longer a scary place to be in."
"If you want an opportunity to learn everything in the space that you want to work in, this is the place for it. You get to pick your own battles here. The products are big, and your ideas and solutions will be too—you get to be involved in the development phase. You're just going to be pushed ahead with the wave, you know?"
---