"In my opinion, Integrity, confidence, wisdom, commitment, and perseverance are the core values that will help you be a successful leader." This is Manpreet's advice about how to be a successful leader.
Manpreet Madaan works as Senior Director for Sales Operations, based in Delhi, India. She's been with UiPath for two years now and she was the first one in Sales Ops India.
"I started everything from scratch, hired my team and have brought it to a point where my team is independent. We have set up the whole rhythm of the business from top to bottom, milestones are well defined, and we are now working with the Global Center of Excellence (COE) to use our Robotic Process Automation (RPA) technology to demonstrate and simplify some of the complicated tasks that we perform in Sales Ops. The turning point for me would be to take this and showcase it to the customers by explaining how we are leveraging this technology in our function."
Before joining UiPath, Manpreet worked for several big companies in India in fields like Business Planning, Operations, Licensing, Program Management, Strategy and Finance. In the IT domain, she's been with companies like Microsoft or Oracle for the past thirteen years.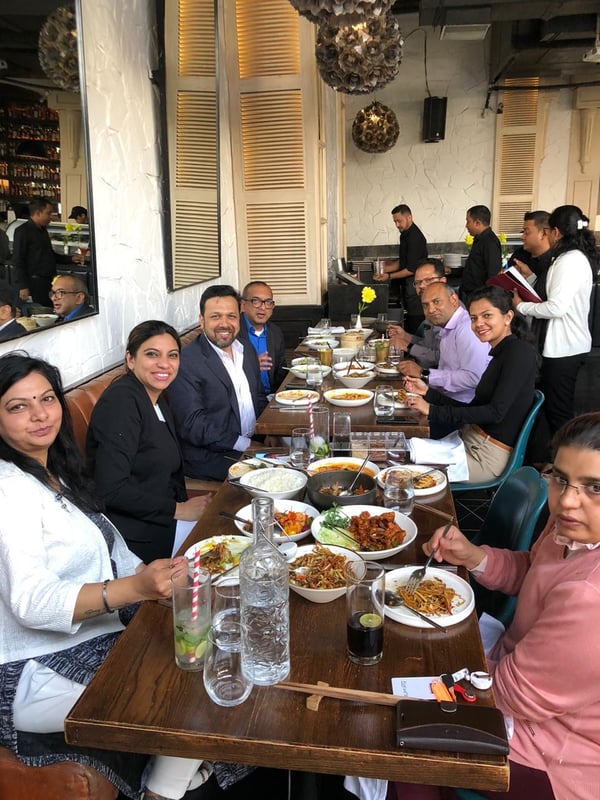 "My journey began with Daewoo Motors, followed by India's 1st Mobile Service Provider–Airtel. I joined the BPO industry when I accepted a job at Genpact. Here I got Green Belt certified, did lots of Lean and Green Belt projects impacting the business. Back in 2007, I got the opportunity to work with the booming IT industry, Microsoft, and had the opportunity to partner with Business Leaders to drive the Sales Excellence and Operations function for over nine years. I moved to Oracle where I led the Program Management, Strategy & Go to Market (GTM). Now, I'm leading the Sales Ops function for UiPath India. I work closely with the Sales Leads and Global Ops function to drive and land GTM Strategy, Initiatives, Sales and Channel Tools and Programs."
The sense of purpose and the enthusiasm within the individuals are among the things Manpreet enjoys about working at UiPath. "Our crazy times back in the days, the way we navigated through the tough times or the valuable management lessons that we all have learned; there is so much that has happened in a very short time. The best part is that my role is what I want to make out of it. There are no boundaries to it and my manager is always supportive. There are areas that I have been involved in which have not been defined in my KRAs but have helped make an impact to the business and that makes me happy."
One unique thing that Manpreet found at UiPath is the collaboration between various functions across company. "The energy with which everyone comes together to problem-solve, brainstorm, and come up with ideas and strategies that can positively influence the business, are immense. Everyone jumps right into the problem area and brings in so much experience, it's great to see the energy in the room and the ideas that people bring on the table."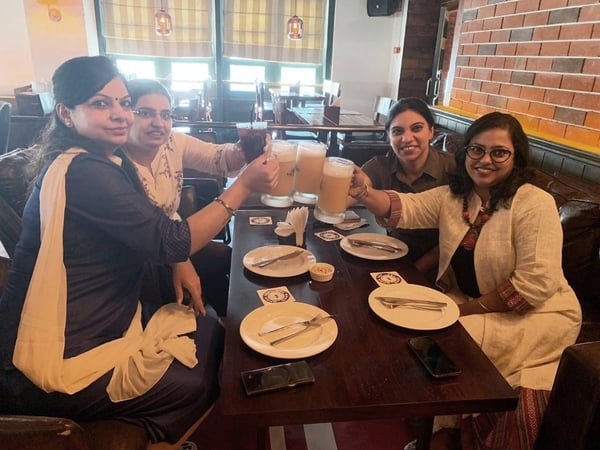 Manpreet believes in teamwork and always takes time to recognize individual contribution. Transparency, coaching, and work-life balance are among the things that helped Manpreet become a successful leader.
"I believe that UiPath has worked extremely hard to cultivate the best of the best in terms of talent. While working here, I've had the privilege to work with some of the most determined individuals. I believe we've built a winning team and that level of talent breeds' respect. UiPath was introduced to me by a great friend of mine, who got involved with the company in early 2018. RPA was never on my radar, but once I got introduced to RPA and UiPath, it sounded invigorating that I wanted this job. The most exciting part was that it was a start-up that made me internalize the impact I could make on the business."
Outside her work, Manpreet loves to spend time with her teenage daughter and play. "She plays cards and I like losing to her, for a smile on her face. In my spare time, I enjoy catching up on some online movie series like Suits or House of cards. I spend my weekends cooking for my family and lately, I have been trying my hands-on baking various delicacies."
If you enjoyed Manpreet's story you can read more on our blog. And if you're looking for a job at UiPath, check out our open roles.
---