"My IT career started in aviation flying fast planes, which demonstrated to me how technology can change one's perspective of life," says Raviv Haddi, Customer Success Director in UK&I. As his career progressed, he moved from development to implementation, QA, leadership and operational management. "I always found myself involved in customer interaction, problem resolution and business development. And then when everything seemed to settle, UiPath reached out to me!"
In early 2018, the company was building the Customer Success team in the UK, and Raviv's profile caught its attention. "It was one of the best interviews I've ever had. Sonia, the Talent Acquisition Leader, was so passionate about the company, with sparkling eyes. She was proud of what she was building with a clear vision." Raviv had been missing this enthusiasm for many years, and after the interview, he knew he wanted the job.

On his team's role within the UiPath ecosystem, Raviv explains, "we deliver added value, and support our clients' visions and targets in the most effective and collaborative way possible, while enabling UiPath's product adoption." The Customer Success team guides clients through the entire RPA journey to make sure they launch the solution successfully, from initial onboarding, implementing best practices and growth and scale. The team stays engaged to make sure all requests are addressed and helps the clients make informed decisions.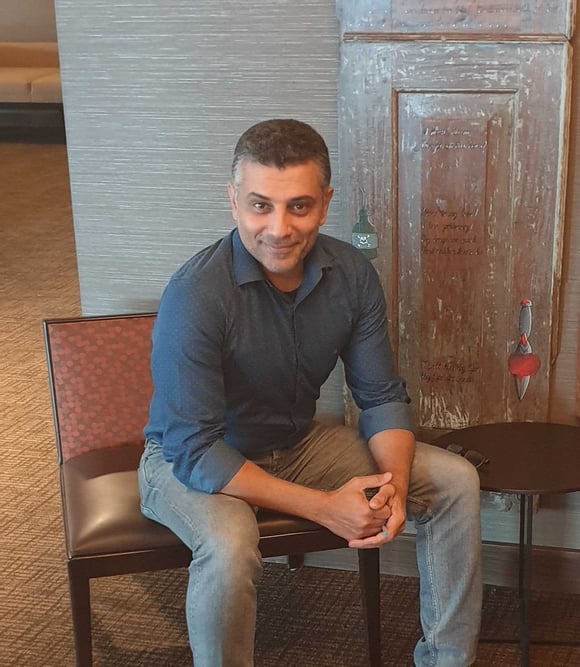 "I am a people person. What I enjoy the most is engaging with people, learning from them, influencing them and helping them to succeed, from beginning of the journey to reaching the target where my opinions count. It could be a five person company or a multi-billion company."

While Raviv helps his clients achieve their goals, he is also a wonderful father to his three girls at home. This year, when they went on a skiing trip to Romania, the kids insisted they would like to visit our Bucharest office. "My kids never asked me to come and see my office before, but they knew UiPath is not just my employer, but friends and family. They explored the office, enjoyed the massage chairs and the attention from my colleagues, and my youngest one claimed the unicorn toy!"

With a big smile, Raviv describes the robot that his eldest daughter built earlier this year with two of her friends. "It is called DIAMA, which is an acronym for Daddy Is Annoying Me Again! She came across this idea because I kept asking for her latest exam result from the school." DIAMA monitors his daughter's email account and intercepts any incoming email with "send exam report" in the subject. It then automatically logs into her school website, downloads the PDF files with the latest results, and emails them to Raviv and his wife.
"I want people to realise how easy it is to create a robot and how useful automation can be even with day-to-day activities. Since she created this bot, we've never had to bother her about providing her test results, and we have been both very happy about it, as have her friend's parents!"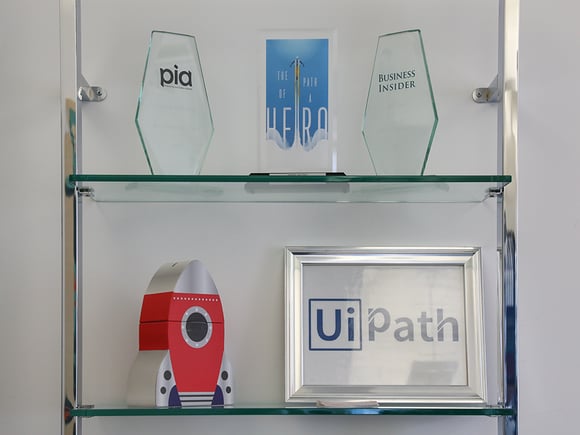 UiPath had an unprecedented growth past couple of years. Raviv, like other members of UiPath family, experienced a few changes. "I genuinely believe these changes are positive ones. We were a startup and now we are moving on to the next level, which naturally comes with teething problems, but we need to embrace these to mature and evolve as a company. Our senior leaders believe in 'fail fast' approach which gives us opportunities to try new things and think out of the box, and I welcome this mentality. UiPath is where you can grow as a professional and as a person."
"Although demanding, it's the best career move I've ever made."
---