The product engagement team works horizontally across all UiPath products. It's part of the larger Product and Engineering team and its main purpose is to support the product teams to make data-driven decisions in shaping up their product roadmap. "We are going through various phases of doing this. Right now, we are in the phase where we support product teams to implement telemetry and get a better understanding of how the products are performing, what's their level of adoption, what's the level of user engagement, and so on," says Claudia Selaru, Senior Manager, Product Engagement.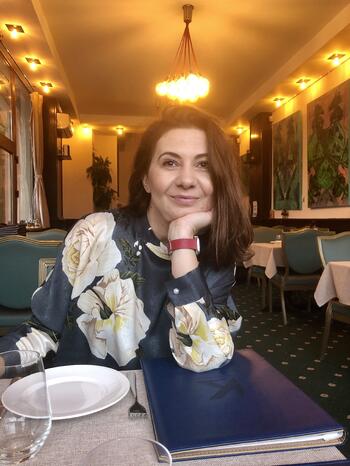 ClaThere are two types of roles in Claudia's team: Product Engagement Managers and BI Analysts. The Product Engagement Manager works closely with the product managers. Part of their job is to analyze the user flows of each product, define usage metrics, and then they agree on how they want the data to be visually represented. "Later on, based on those metrics, we will build dashboards for product reporting to analyze those metrics. And after that, the same Product Engagement Manager analyzes the data and comes up with engagement mechanisms to address the level of engagement within the product." The BI Analysts are the ones that support product teams and create telemetry specifications. They work with engineering teams to implement them, and then they build the dashboards, usually in Power BI.
Product managers work closely with the product engagement team. Claudia sees the fact that more and more releases are based on engagement data as a sign of a mature company. "It's great to acquire customers and it's great to release many features, but it's really impressive what we learn from the way our customers use our products." Apart from product and engineering, the product engagement team works closely with the marketing team and the customer success team.
The UiPathers who work in the product engagement team are very good communicators and team players, as none of them work individually on a project. "They have individual tasks, but the projects are always together with someone else. Collaboration is very important for us. It might sound cliche, but we're looking for people who are proactive, with an entrepreneurial mindset and of course data-oriented." When it comes to skills, what we're looking for is specific skills like SQL, Snowflake, Knowledge, Power BI for the BI Analyst role. For the engagement role, we look for people with potential Google Analytics experience, data analysis experience in general. "What is common to both roles and it's very important for us is that we're looking for people who have product background. For senior roles that is essential. For mid-level roles, having the same skills, but in a different industry like sales or finance, it is also good."
"There are very few companies who treat product engagement separate from the actual product team. It's new, exciting, different, and it has both the technical part of a product manager roles, as well as the creative part that a UX researcher or a product marketing manager has. It's a really nice combination of essential roles within product." 
Claudia is very proud of the team. She literally created it from scratch, in terms of both its purpose and the UiPathers who are now part of the team. "It came from a need that we have identified after the launch of the Marketplace. Once the launch took place we needed to go one step further and know-how users were using the product and identify ways to engage them further." As the team grows, they define and design the 'rules of the job.'