Meet Alexandra Mihai, Principal Product Designer on the UiPath Orchestrator team. In this blog post, from her early beginnings to her current role, she offers insights about her team's approach to collaboration, and the key lessons she's learned along the way about what she values in her career.
When asked about how her career journey started, Alexandra went all the way back in time. "I've always been a bit of a computer nerd since I was little. My uncle actually taught me how to repair computers when I was young, so it was a bit of a hobby of mine at the time. But as I grew up, I became increasingly fascinated by digital design and UX, and really creating meaningful digital experiences."
Alexandra studied Industrial Design Engineering at The Hague University of Applied Sciences and earned her master's degree in digital design from Amsterdam University of Applied Sciences. She started freelancing while pursuing her bachelor's degree and worked with dev tools and SaaS software during her first roles, in the Netherlands. In 2019, Alexandra returned to Romania and co-founded a startup consultancy company for innovation, and even secured European Union funds to launch it.
Alexandra first heard about UiPath while studying. "I think everyone was talking at that time about UiPath in Romania", she remembered. "When I was in Amsterdam, even though not too many people knew about UiPath yet, I had a teacher who was always showing us trends, not that much design related, but more technical. And I remember one day he came up to me and said, 'Hey, there is this really cool Romanian startup that got a super big financing right now. Did you know about them?' And I did know from the news, but I was feeling really proud UiPath was starting to get recognized at Europe level." So, she kept an eye on the company, even though she wasn't living in Romania at the time. When a Design position opened up, Alexandra decided to apply. She knew someone who had worked at UiPath before and was excited to find out more about the company's design process and culture. Her first interactions with the Design, Product, and Engineering teams were positive, and she knew she had found the right place. And she's been a valuable member of our team for over two and a half years now, working on one of the core products of our automation platform, Orchestrator.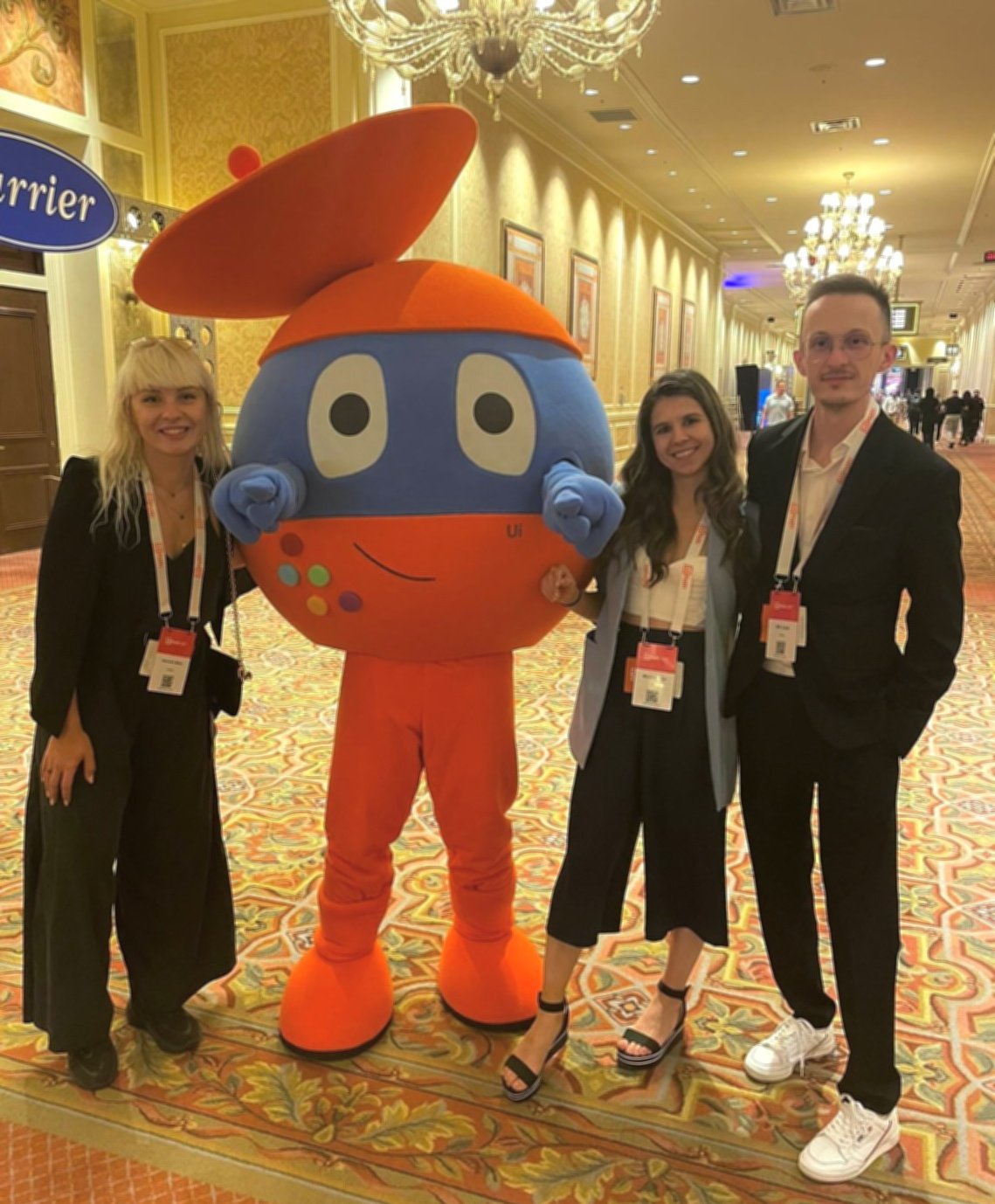 Two things stood out to Alexandra when she decided to join us. First, she felt an immediate synergy with the Design team and enjoyed getting to know the members of the Product and Engineering teams as well. Second, she was drawn to the transparent and humble culture at UiPath. She appreciated the company's mission and strategy for the future and felt that she could contribute to its success.
"Another crucial factor for me was the company culture. I carefully reviewed the CEO's statements in the press, the company's strategy for the upcoming year, and its overall mission. It was vital for me to identify ways to contribute to that mission. What really impressed me was the transparency and humility of the culture here. I've had the privilege of collaborating with a wide array of people, from diverse backgrounds and professional levels, spanning from entry-level to top-level executives, and from locations as far-reaching as the U.S. West Coast and Japan. I've worked alongside colleagues from Product, Technical Support, and Infrastructure teams across multiple projects, actively listening to and valuing their unique perspectives. We have regular town hall meetings where we can ask questions, and we always receive prompt and honest answers. Within the design team, we have open discussions on how we can improve our process, and there's a strong emphasis on personal growth and development. All of these aspects have made a significant impact and are a huge plus for me."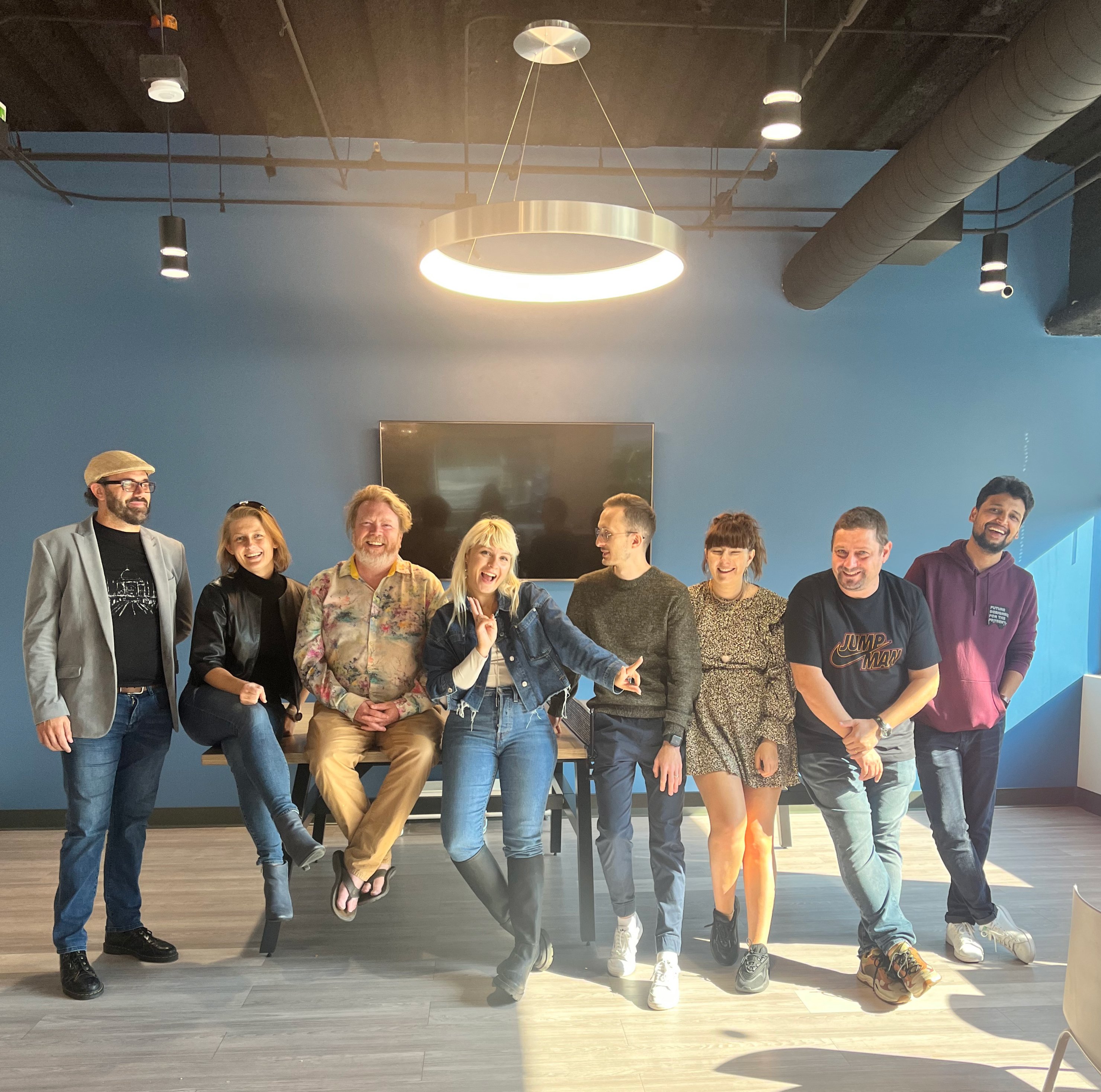 The Product Design team is spread across the world, including the U.S. West and East Coast, Romania, Ukraine, and India. This team structure allows Alexandra and her colleagues to learn from each other's experiences and cultures. They often engages in common activities like design critiques, which are a valuable source of feedback to improve each other's products. The most recent activity they had was a three-day-long design workshop session in Bucharest that gathered many colleagues from other regions.
As a member of the Orchestrator team, one of the core products of our automation platform, Alexandra feels lucky to work in a team where collaboration across Product, Engineering and Design, and even Docs, is valued.
In the design industry, I've heard from my peers that cross-department collaboration can often be a challenging aspect. However, in our way of working, I'm grateful to say that we prioritize involving everyone in the decision making process. We make collective decisions where everyone's voice is heard and considered. This approach undoubtedly contributes to the success of our product and makes me feel lucky to be part of this team."
The team often notes down what customers need and conducts interviews to ensure the experiences match their expectations. This collaboration is a priority for the Orchestrator team, and it leads to a collective decision making process that's customer-focused. They makes sure that the products they develop are validated to match customers' expectations. As a result, they reduce the risk of product failure. The group also involves engineers in the design process very early, even before wireframes or high-fidelity mocks are developed. This practice helps open solutions instead of narrowing them down, which results in better product outcomes.
Alexandra's workday is filled with different projects that can be grouped into three categories: roadmap projects, projects for future product vision, and usability improvement projects. Depending on the stage of the release, her tasks may include understanding requirements, short prototype testing, and much more. For her, working on the Orchestrator team is a unique experience. The team's collaborative approach to designing products, including feedback from customers and team members across disciplines, results in successful product outcomes.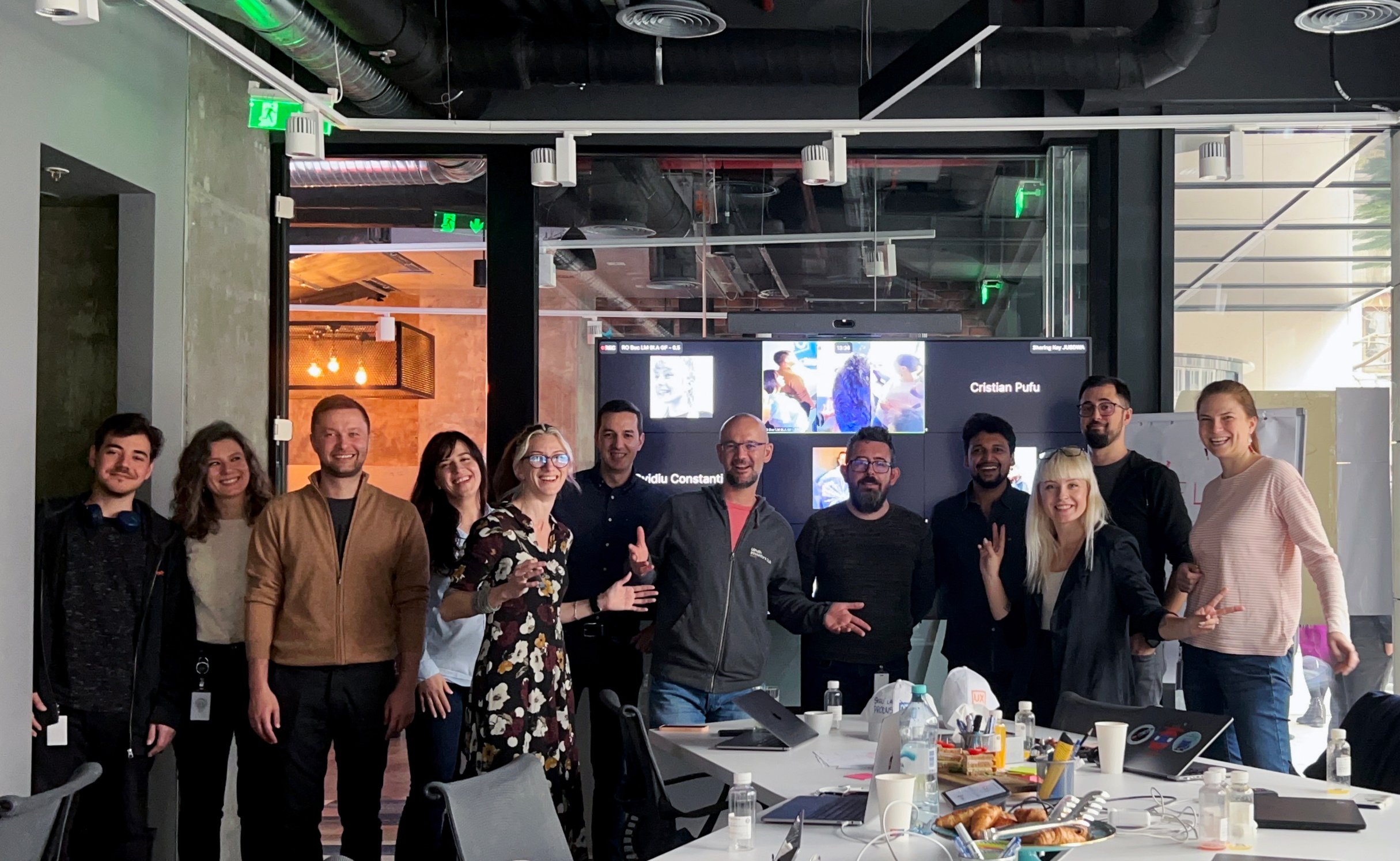 When asked about sharing a message for aspiring UX designers considering a role at UiPath, Alexandra warmly encourages everyone to "showcase their personality and let their character shine through in their applications". In her view, having excellent design skills and portfolio are not the only things that matter; it's also about being a great person to work with. For her, getting to know the people behind the work is essential, and she believes that this personal touch is what makes UiPath such a fantastic workplace.
And when we challenged her to share with us about her hobbies and activities outside of work, Alexandra shared that "it can be challenging to completely disconnect from the design world". However, she's found a passion for design education, specifically in UX/UI collaboration between designers and engineers. She's been a guest speaker at Suceava University, in Romania, where she teaches about design and advocates for more bachelors in this field. She also mentioned being part of multiple design communities, where she checks for the latest news and developments. Additionally, she collaborates with other peers in the design community to explore the intersection of AI and design, particularly focusing on interfaces influenced by AI. Meanwhile, when she's not doing design, you'll find her snowboarding.
If you're interested in joining our Product Design team, check out the available jobs on our career page. And if you're curious about diving deeper into the technical side of design, keep an eye on our blog for upcoming design stories.