Starting your professional career can sometimes feel intimidating, especially in a fast-paced environment, where innovation can happen in the blink of an eye. It's natural and everyone's been there. Automation and AI create amazing opportunities for younger generations, and they have all it takes to succeed and ride the wave. Amid the ever-evolving landscape, our interns discovered a world of possibilities and found their place, where every day brought new and interesting challenges. We invite you to discover their journey.
"Early career programs play a pivotal role in unlocking the untapped potential of young talent, nurturing their growth, and shaping a brighter future for both the interns and our UiPath Professional Services team. This opportunity presents a transformative experience for cultivating top talent, fostering innovation, and empowering the next generation of leaders. Aspiring individuals are invited to join us and kickstart their careers with hands-on experience, mentorship from industry experts, and a supportive environment to thrive in the cutting-edge world of automation and technology," shared Suresh Babu, Vice President of APJ Professional Services team.
Our offices in India welcomed 28 interns to the Professional Services team this year, from February to June. Swathi Sushilan, Senior Talent Acquisition Partner in the APJ Early Career Recruitment team, discovered all these talented students during their final academic semester in university, and acknowledges that "from day one, they displayed unwavering focus and determination, striving to excel and deliver their best in every task".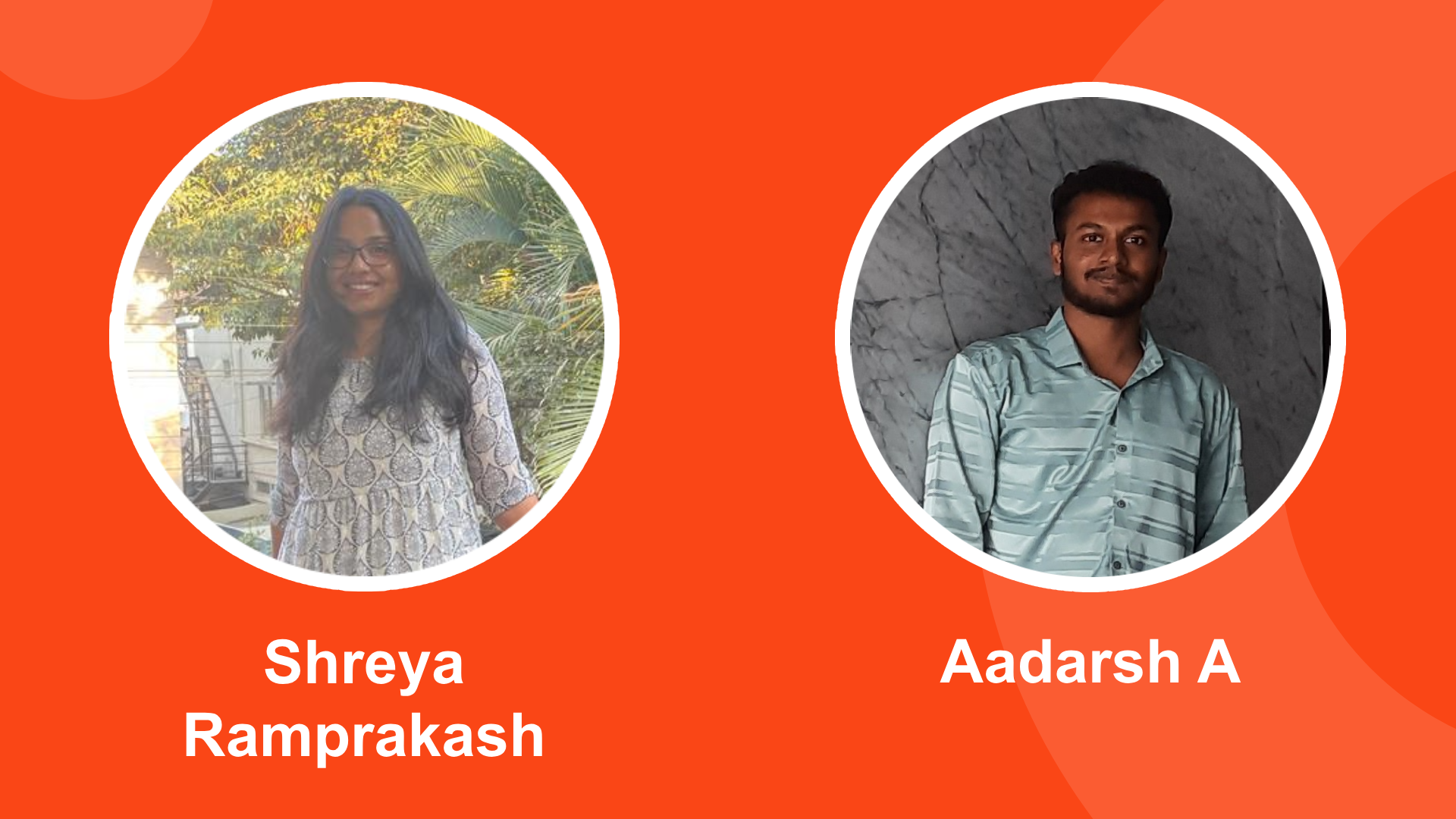 For five months, Shreya Ramprakash and Aadarsh A have been RPA Developer Interns at UiPath, working from our office in Bengaluru, India, and we invited them to tell their UiPath story. Their perspectives were filled with valuable insights about our internship program, and their learning path is definitely inspiring.
They both completed their Bachelor of Technology in Computer Science at the SRM Institute of Science and Technology in Chennai, India. For their future endeavors, Shreya is committed to exploring RPA even further, while Aadarsh plans to combine his RPA knowledge and filmmaking passion to make an entire feature film using AI.
Expectations vs. experience: what did you find surprising about interning at UiPath?
Shreya: Something unexpected was the level of attention and care we received, as we were trained, and we got involved in many hands-on sessions. We had a dedicated mentor and everyone, including the leadership team, was extremely supportive and helpful.
Aadarsh: We could approach anyone if we had a question. Everybody was open and approachable. The culture and the laid-back hierarchy made it a good place to work at. I was an introvert before coming here, and now I have become an ambivert.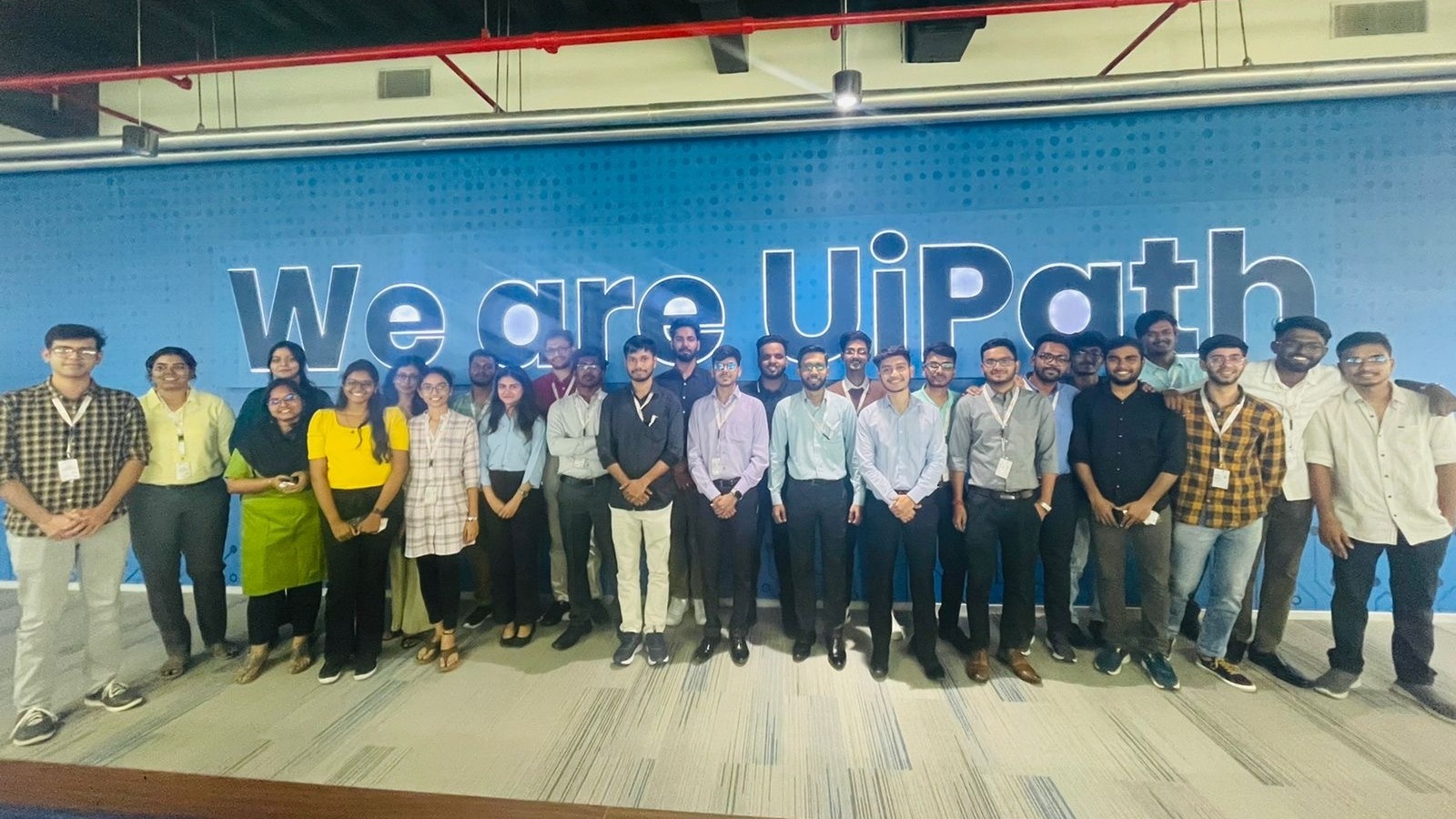 Can you tell me one of the most interesting things that you've done, or you have learned?
Shreya: I think it'd be automation because it's the current trend in the industry. It was completely new to me, and it was captivating to discover the program, the techniques, and where we could use it.
Aadarsh: I'd say automation as well. After four years of rigorous coding, using a low-code product was exciting. It saves time and all our UiPath products could be very beneficial to different companies.
Thinking about the past few months, what are you proud of?
Shreya: Besides the technical accomplishments and knowledge I've gained, I also think about my personal development. I learned a lot of skills that are useful in a corporate environment, like how to work in a team, how to communicate, and how to draft certain types of emails. If everybody collaborates, the work becomes easy, and you'll be very successful at what you're doing.
Aadarsh: I loved being exposed to a global environment. Being an intern at a global company for my first job is really, really something that I'm proud of. I recently participated in our internal hackathon, Hackweek, and collaborated with global teams that had members from all around the world. Working on a product, on an idea that has the potential to change lives was very exciting and I'll definitely remember it for the rest of my career.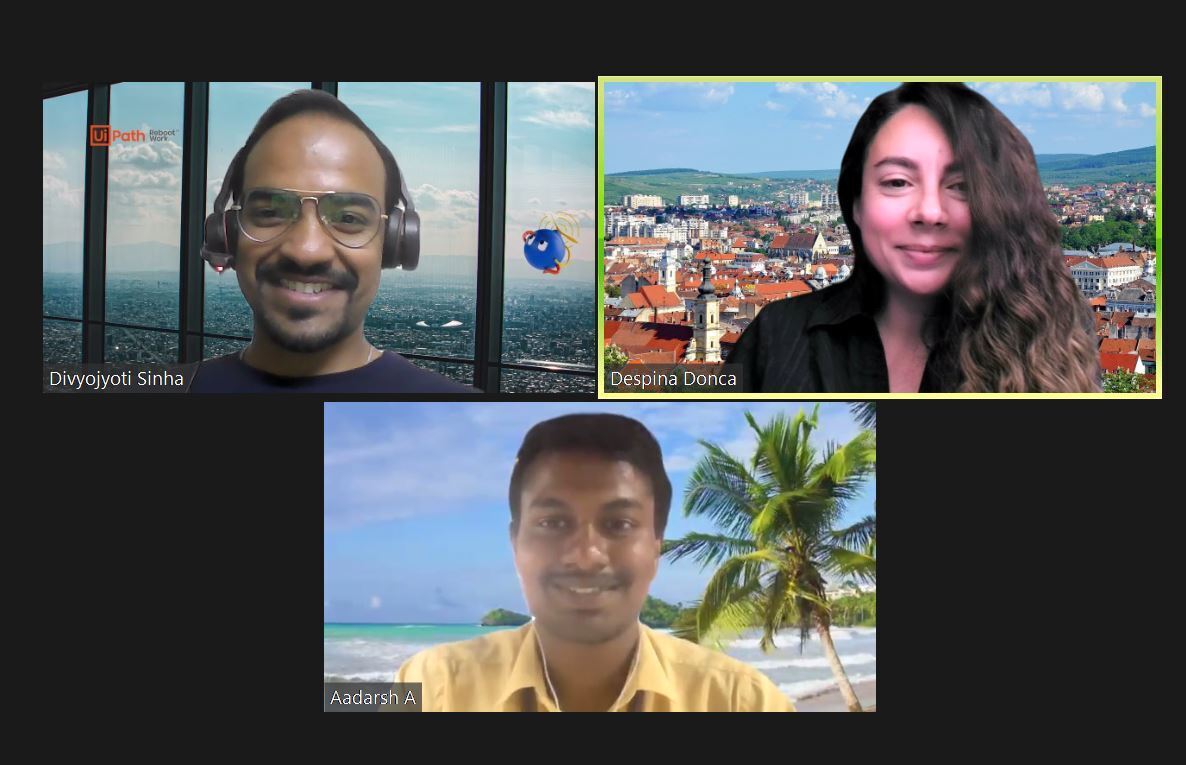 Is there any memorable moment that stood out during the activities of the interns' community?
Shreya: When we started, there were no other interns in our department, so we mostly collaborated with the other full-time employees. Whatever questions we had, we asked our mentors and other colleagues. And they were very helpful. They helped us overcome the challenges we were facing, gave us more insight, showed us where to find resources, and helped us get access to them. That's how we got more comfortable with the whole RPA and automation environment.
Aadarsh: Apart from us training on different products, we also got to meet Daniel Dines, co-CEO of UiPath, when he visited our office in Bangalore. It was a memorable experience. He was interacting with the whole class of interns, answering every question. I overall liked the way we were treated as interns. We felt we were a part of UiPath, even in the initial stages of the internship.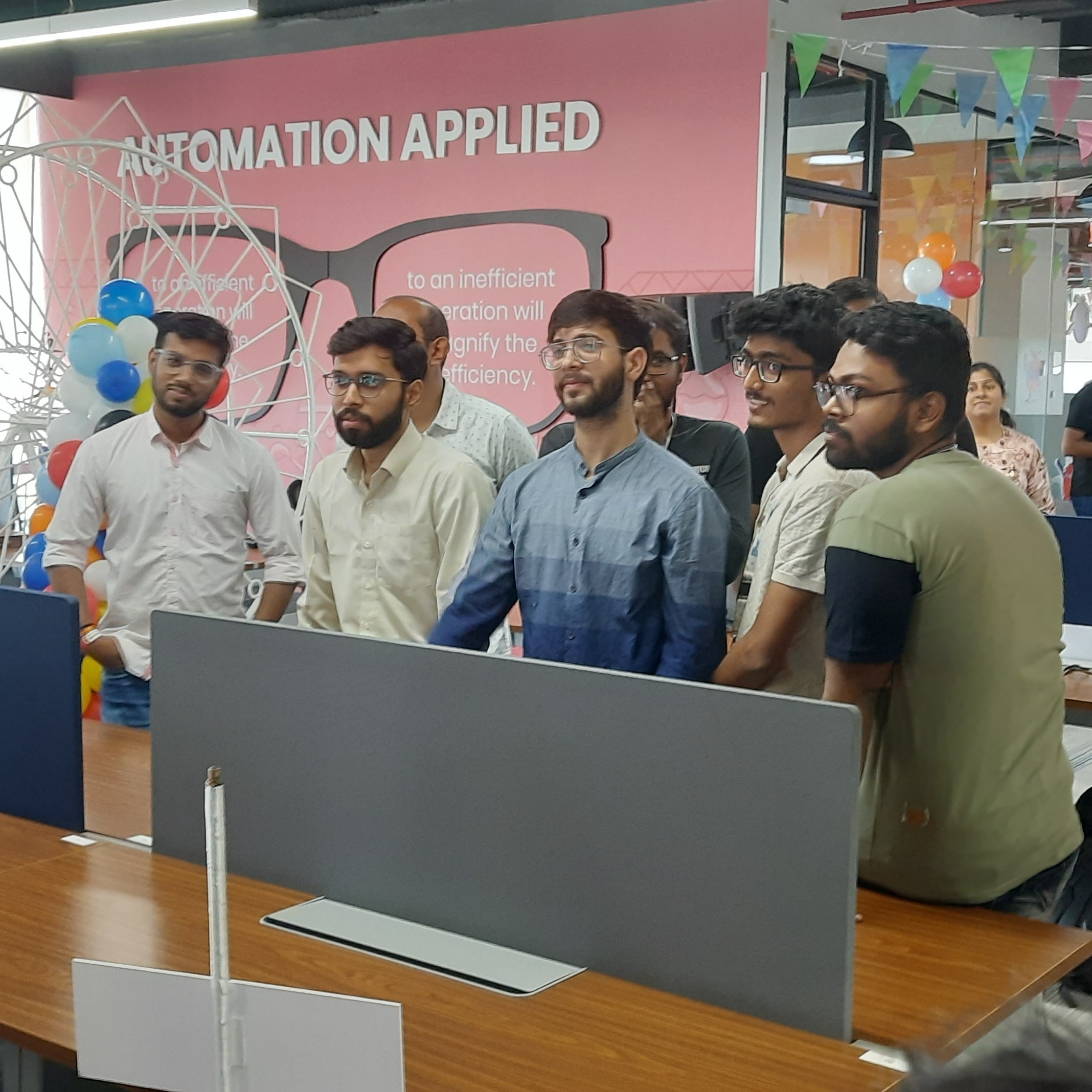 What advice would you give to the next generation of RPA Developer Interns, to students that are considering joining UiPath?
Shreya: Don't stop yourselves at any point, and just continue to keep learning! Try to understand what is happening in the industry, to be up to date and aware of the trends. Also, don't be afraid to approach anybody, because there's no question that's too naïve.
Aadarsh: It doesn't matter which background you're coming from. Whatever your technical skills are, RPA and automation are something you can always learn and keep developing your skills and knowledge. You can keep exploring, you can experience new things, and find ways to automate them.
And we completely agree with both of them! If you're interested in joining our internship program in the future, keep an eye on our careers page and check out our social channels.