Being humble is one of our values. We embrace keeping an open mind and acknowledge that learning never ends, as allowing space for different ideas can often lead to remarkable breakthroughs. The person next to you can be one of the most accessible learning resources, and by taking the time to listen, you can gain a whole new perspective and discover novel approaches. We often hear advice, particularly career advice, from more senior leaders. On Intern Day, we decided to flip that narrative on its head and asked to hear from our interns. Check out what nine of our interns had to say!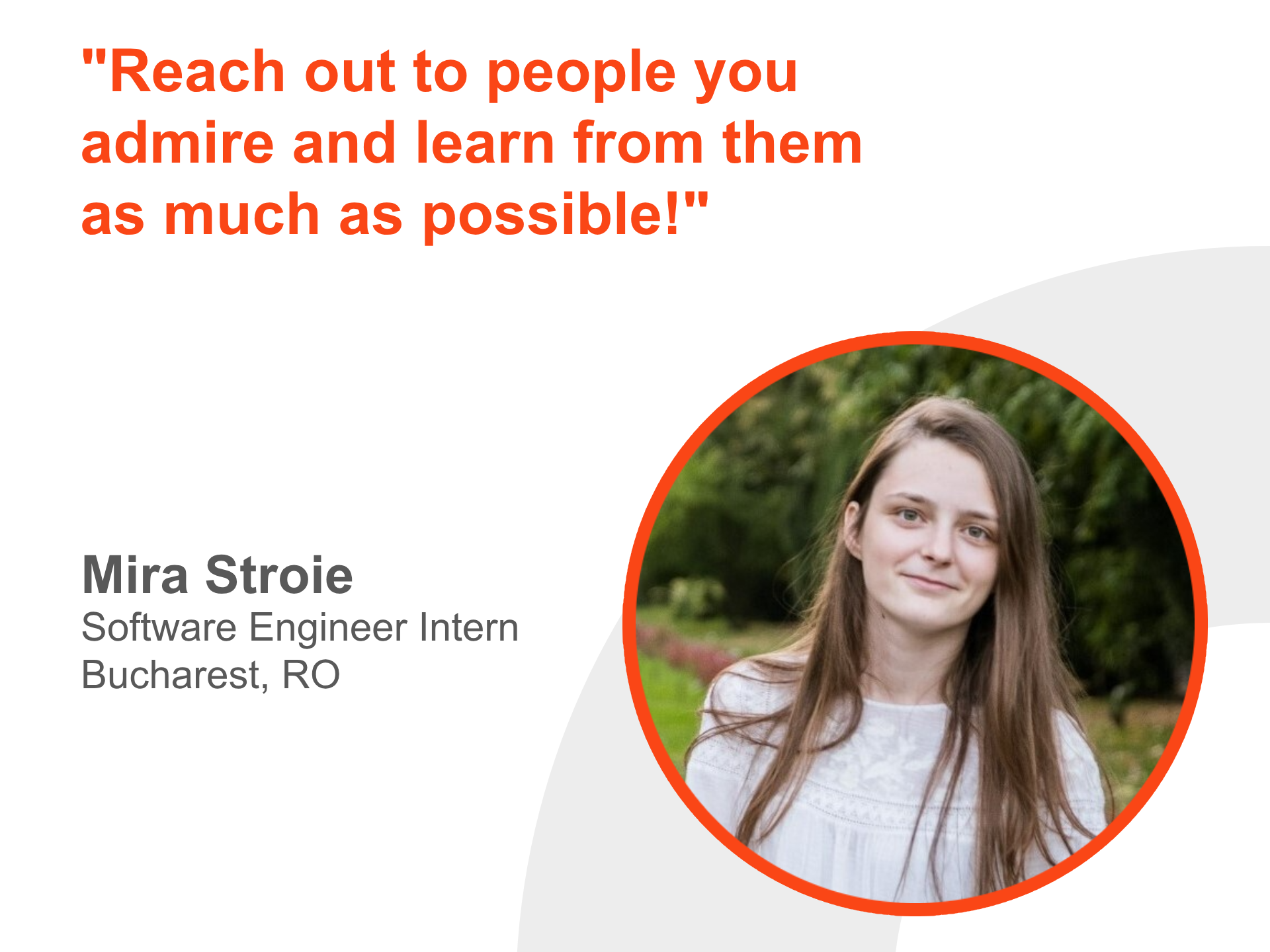 Mira is from a small idyllic town near Brașov, Romania. She studied Computer Science at the University of Bucharest and worked as a Junior Software Engineer before interning at UiPath. Besides loving everything art-related, she enjoys drinking lots of coffee!
"I think it's important to be comfortable with ambiguity and willing to learn," Mira shares. "Nowadays, technology is changing day by day, constantly redefining the way it shapes our lives. As young software engineers, we don't know all the variables. Many situations make us realize how little we know. Nonetheless, however overwhelmed we may be, we need to stay curious. We should embrace the unknown, play out each opportunity and learn relentlessly."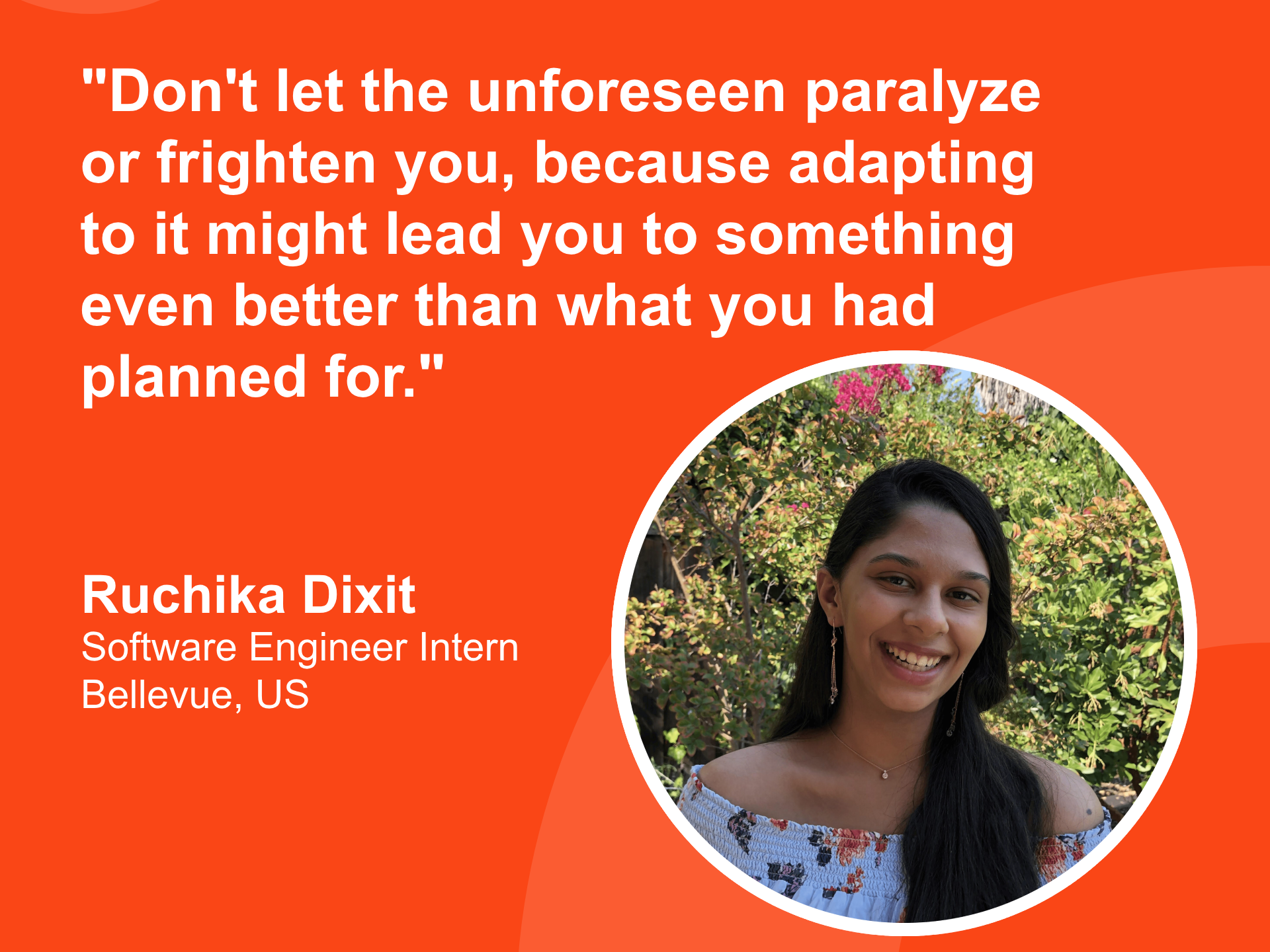 Ruchika is studying Computer Science with a minor in Computer Music at Carnegie Mellon University in Pittsburgh, Pennsylvania. When she's not working or studying, you can find her baking, hiking, or rowing. This internship is her first real job, but she participated in lots of computer science research throughout her academic experience.
"The most important quality, when networking, is curiosity," Ruchika learned. "The key to building authentic connections is a genuine desire to learn about what my colleagues are passionate about, both in and out of the workplace, and why."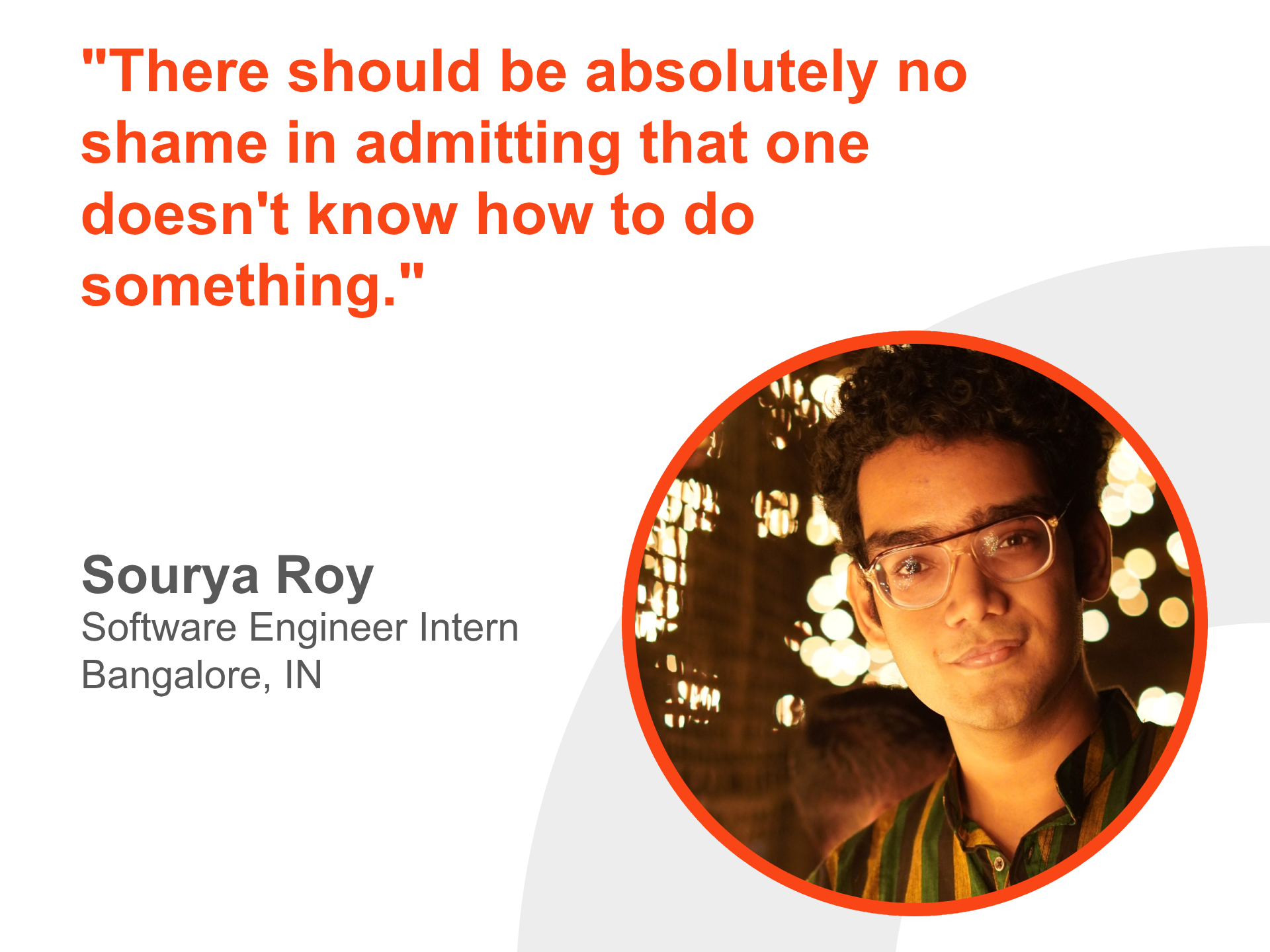 Sourya is from Kolkata, India, spending his internship in our Bangalore office. He is a college undergraduate at the Indian Institute of Technology Kharagpur. Apart from his interests in software, he enjoys racket sports and cooking.
"Looking back, I would ask my younger self to go out there and interact with as many people as possible," Sourya shares. "I've come to realize that personal and professional growth is almost solely driven by experiences and advice from others, as diverse walks of life as possible. I used to be a little shy and reserved when I was younger (somehow, now I'm not!), and I would have loved to let the little me know that he is blessed, and everyone around him is rooting for him!"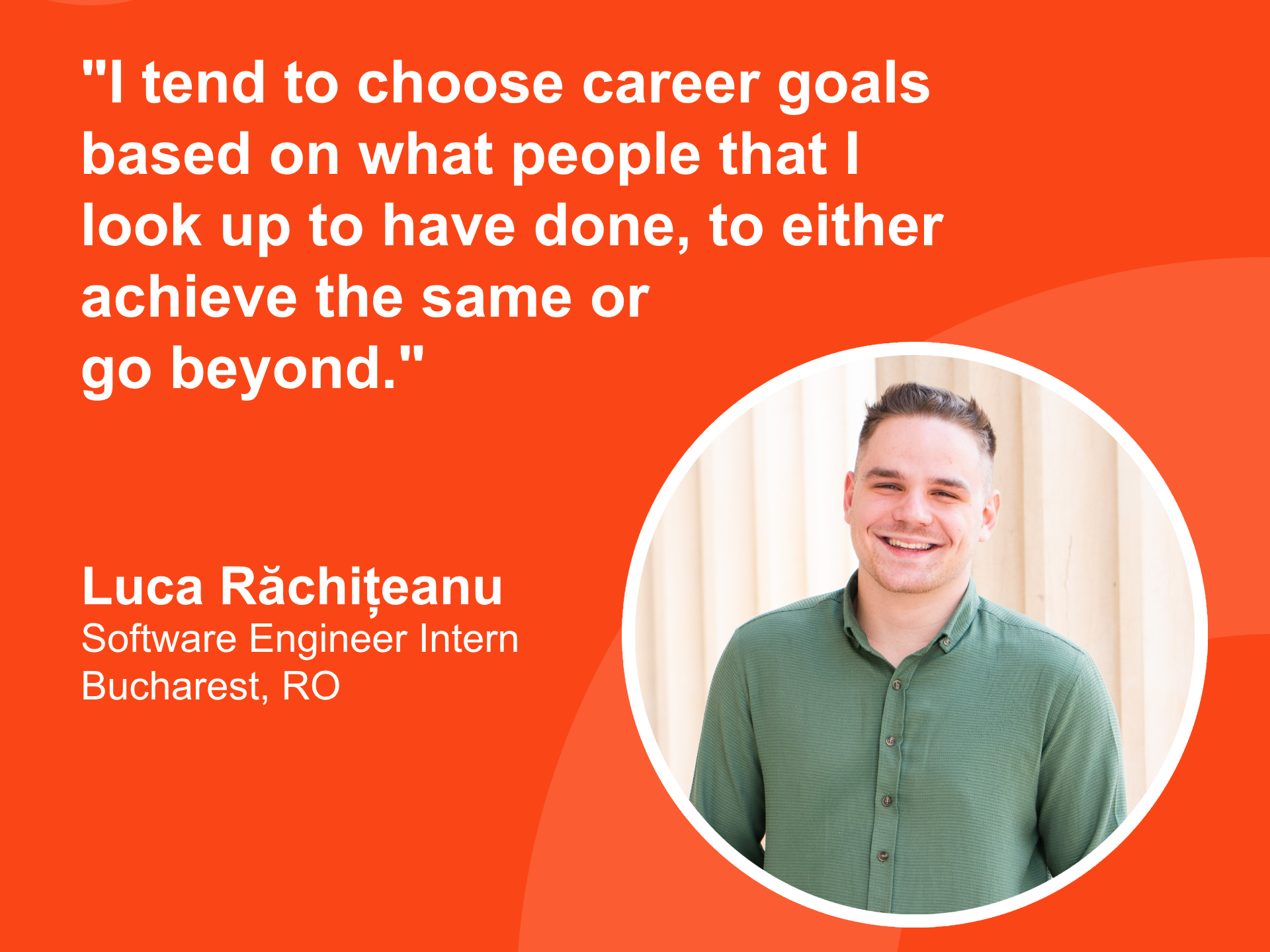 Luca is an ambitious student, passionate about innovating and learning. This internship is Luca's first job, and he's surprised with how much he's enjoying working! While his personal life looks very different now, he embraces the change and appreciates the routine of coming into the office and working on something that genuinely interests him.
Along his early career journey, Luca learned that it's important to surround yourself with those who motivate you to excel. "My colleagues' attitude has impressed me from the start," he expresses. "The genuine interest people have in the product and its development stand out and mean the most to me because there is a common focus on learning and expanding the knowledge base."
Kat is originally from Charlotte, North Carolina. She studies Professional Selling and French at Baylor University in Texas and is working out of our Austin office this summer. In her free time, she enjoys playing piano and learning guitar, running, and baking sweet treats. She hopes to pursue an international career in which she never stops learning, creating, and supporting others.
"Be aware of where you are in regard to your goals," she shares. "It's easy to wish for more, right after getting what you've always wanted. Don't forget the hard work that it took to get you to where you are today and allow yourself to rejoice in the present!"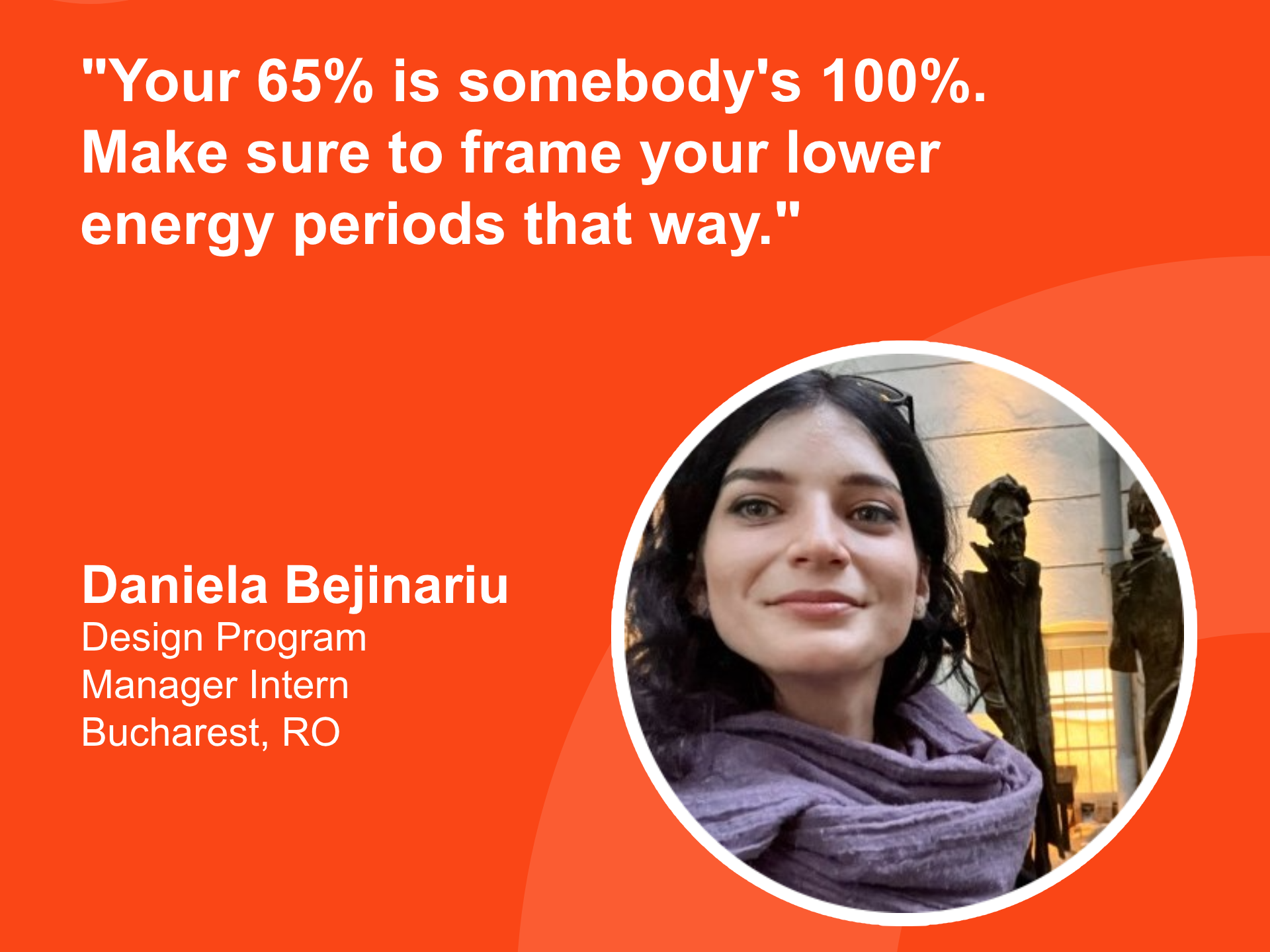 Daniela earned her double Bachelor's degree in Romanian and European Law from the University of Bucharest, in consortium with Université Paris 1 Panthéon-Sorbonne. After that, her passion for communication and collaboration led her to pursue a Master's degree in Project Management from the National University of Political Studies and Public Administration in Bucharest. Along with her strong educational background, Daniela also loves dogs, trekking up mountains, or walking through nature, literature, cinematography, and music.
"Don't multiply negativity," Daniela suggests. "Don't worry, there are things that nobody even notices if you don't make a big deal about it. Enjoy learning, wherever that gets you, at your own pace, with a smile on your face." She wishes that when she was younger she knew "consistency is just as important as reaching peaks" because "burnout happens when you forget to balance a part of yourself."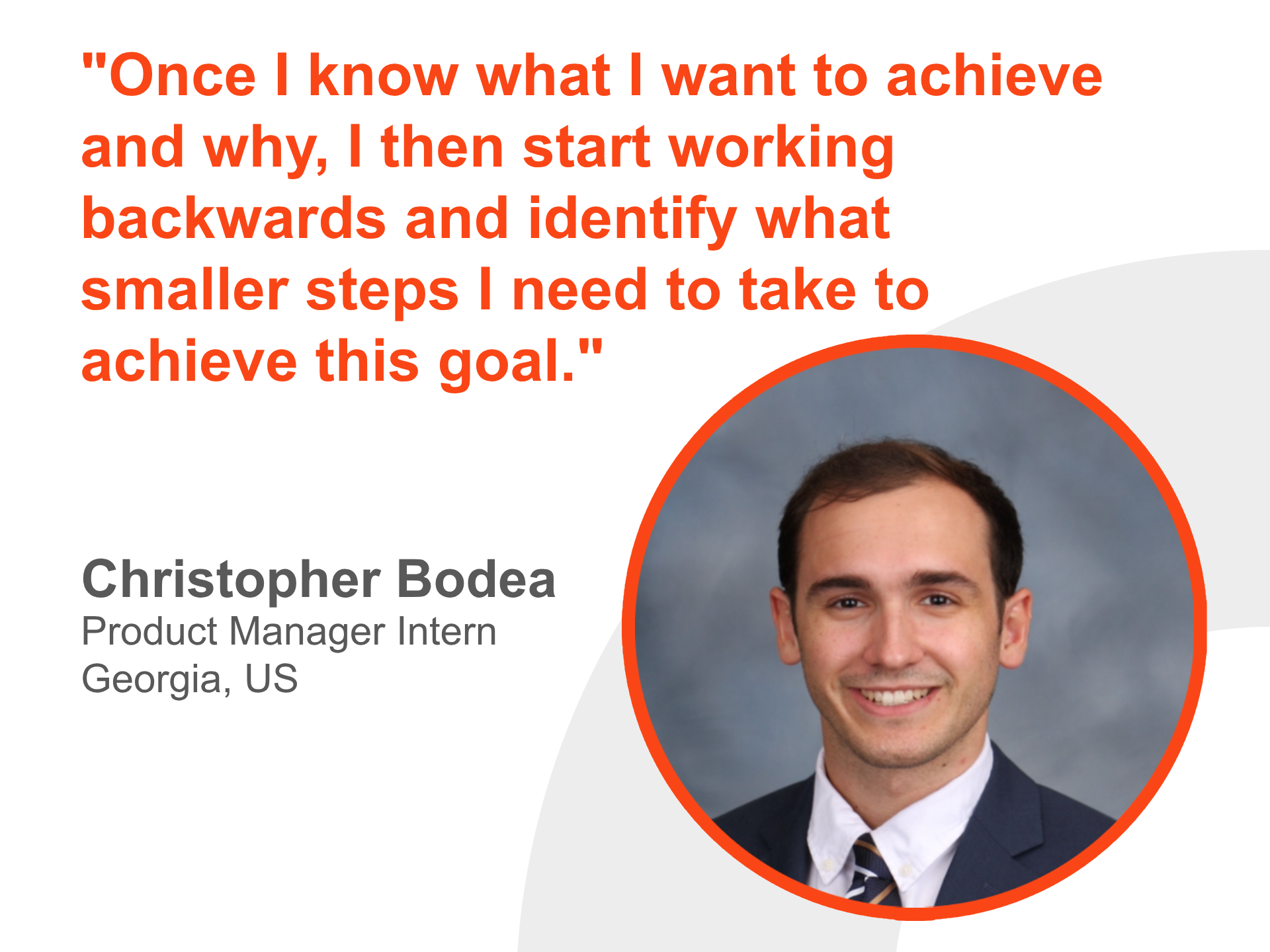 Christopher is a first-generation Romanian-American with a passion for identifying and solving customer pain points across software products, and in AI particularly. He is a rising senior, completing his degree in Industrial Engineering with a minor in Computer Science at the Georgia Institute of Technology. In his free time, he loves traveling, spending time outdoors, and enjoying the company of his friends and family.
Christopher advises us to be curious and not afraid to ask more questions. "The more you ask, the more you'll learn. The more you learn, the better you'll become." He describes how he's always loved meeting new people, whether it be at school, work, or in public, and enjoys learning from others' experiences. "Being curious about people's experiences, ambitions, and hobbies," he's found, "has made networking easier and more fruitful."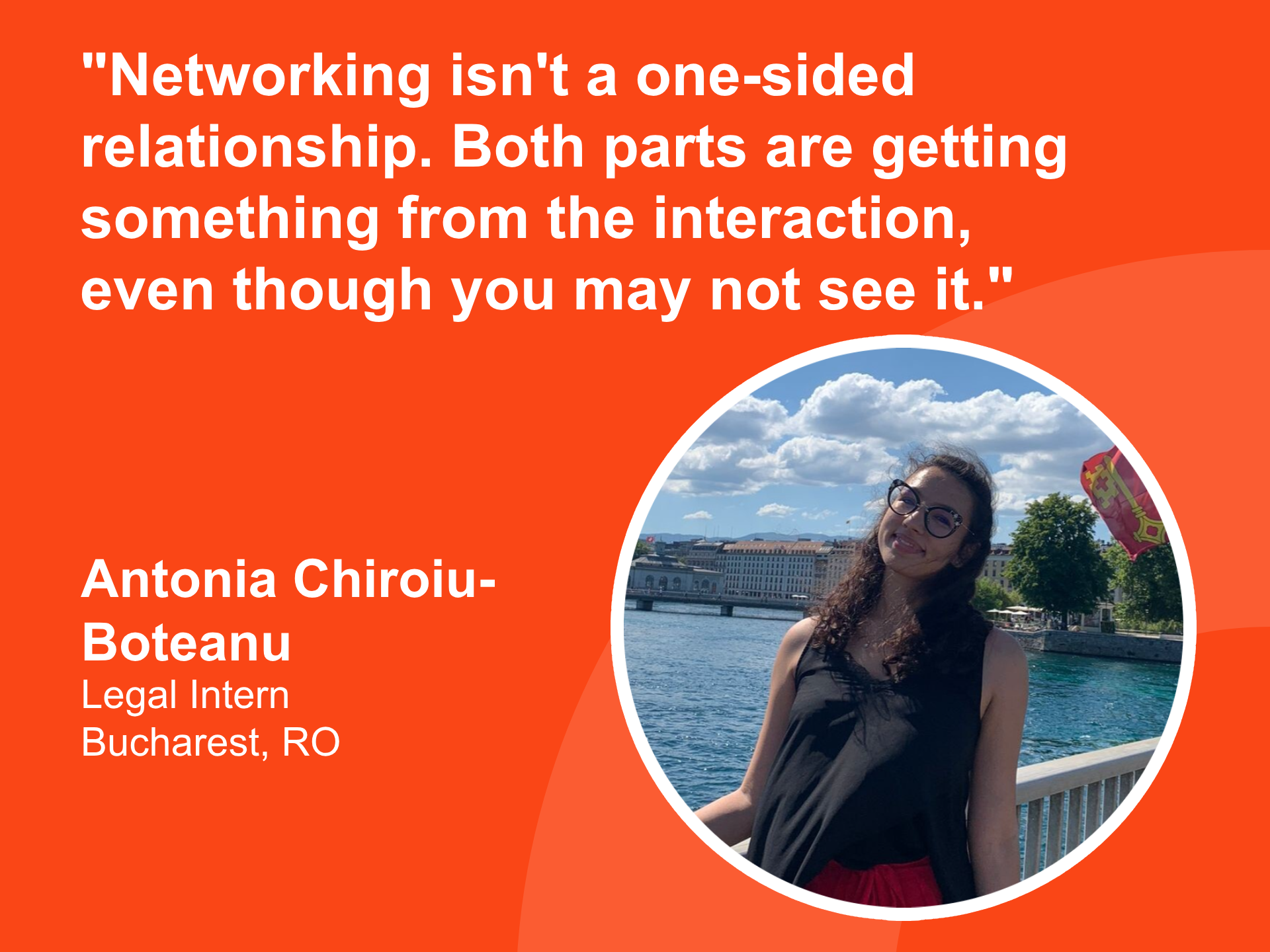 Antonia is currently a third-year Law student in Bucharest, Romania. In her free time, you can find her either tuning into Formula 1, reading about personal development, enjoying contemporary art and theater, or traveling to explore different cultures. She's had seven internships across a variety of law firms, but also one at the Romanian Parliament.
Antonia learned that she has the chance to not hold back on asking questions. "It's ridiculous to expect yourself to know everything from the beginning. Asking questions helps you understand the task at hand. Don't be afraid that you may be annoying! It's better to be annoying and get the job done correctly, than to not ask and do the wrong thing."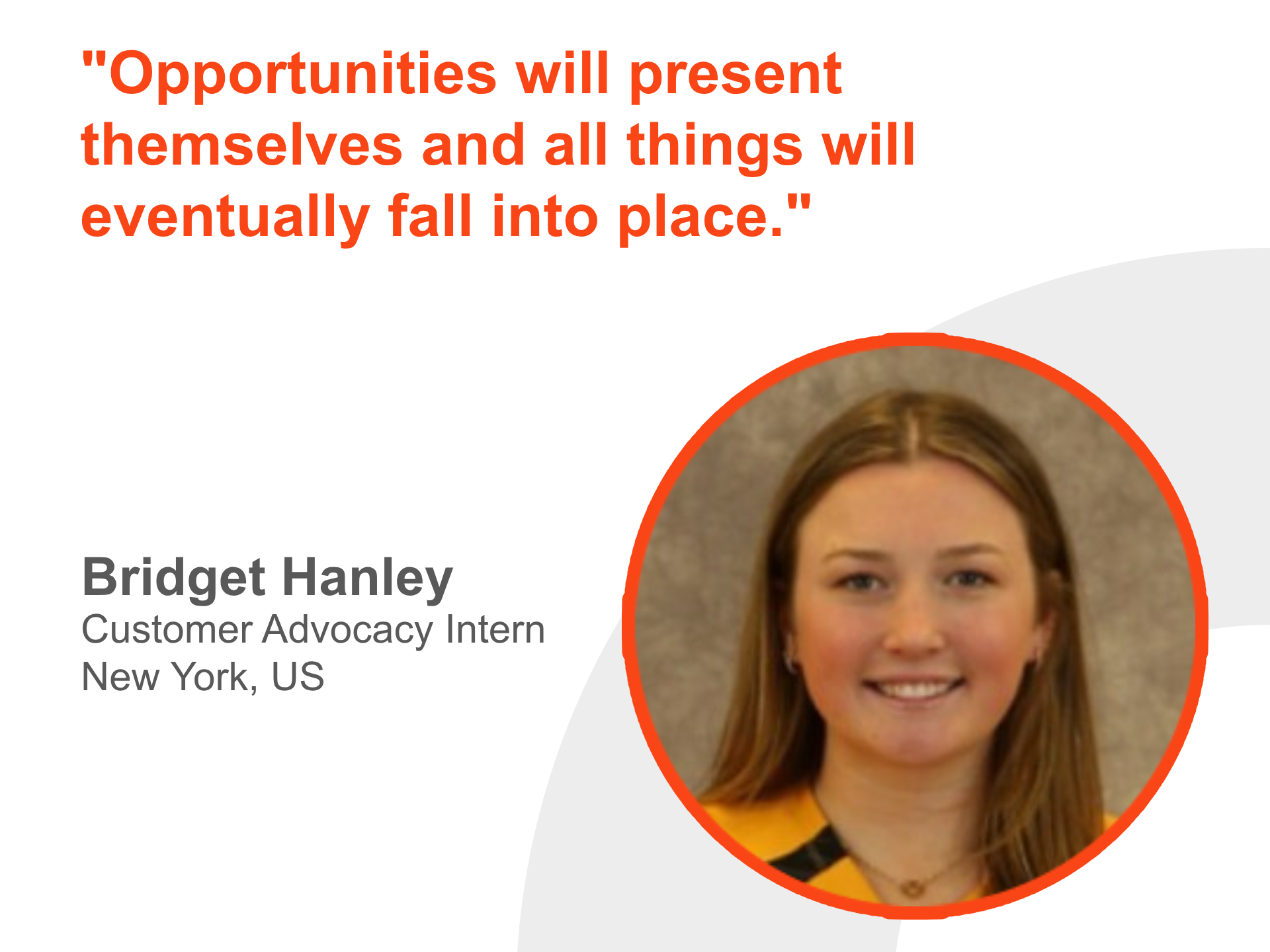 Bridget is from Alexandria, Virginia. She is a rising senior at Colorado College, studying Business, Economics, and Society, with a minor in History. On top of her studies, work, social life, and travels, Bridget also balances playing on the college women's lacrosse team.
"I think that to be successful in the workforce, it's so important to be adaptable," she states. Bridget has learned "things can change at the flip of a switch, and it is important to be proactive rather than aggravated when plans change."
The interns at UiPath are definitely a never-ending source of valuable insights! It's inspiring to see how much can be accomplished in a short time. Even more inspiring is the way our interns have embraced their newfound autonomy and the responsibility that comes with it. Thank you for being part of our team and inspiring us all!