Meet the creative, yet technical bright minds behind our many UiPath products. Our Product team, led by Graham Sheldon, Chief Product Officer, is spread across the world and is constantly working delivering an automation platform focused on end-to-end business process automation. This time on the blog, we'll give an introduction to three of colleagues, part of the Product Management Team based in Romania. Among other topics, we'll discuss the highlights of their work at UiPath, how they got here, and what's the process of creating the products that accelerate human achievement.
Meet the team
Mircea Grigore, Vice President at UiPath, started as a Product Manager in June 2017. He is now overseeing the Build product team, which is responsible for enabling our customers to automate. The team is in charge of the UiPath Studio family, one of the core parts of the UiPath Platform. Mircea started his career as a developer and initially joined UiPath as part of the UiPath Orchestrator and UiPath Robots products. "Those experiences have helped me bring value to the product teams I am now a part of."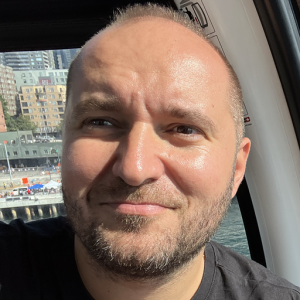 Gheorghe Stan is Director of the team in charge of UI Automation, used within Studio Platform to automate any application that has a user interface. Gheorghe has more than 20 years of engineering experience, previously managing large teams of engineers. Almost four years ago he decided to join the Product Management crew at UiPath to focus on his strengths and make a difference in his career.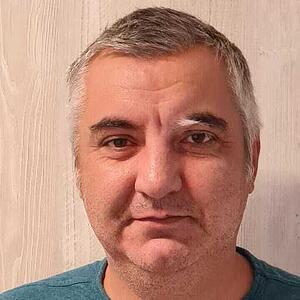 Raluca Laic, Product Manager, started her UiPath experience during the pandemic, a year and a half ago. Raluca began her career as an engineer. She describes her previous roles as being a "jack of all trades", due to working at the intersection of product management, business analysis, user experience (UX) and testing. "I enjoyed those experiences, but I also discovered my inclination to focus on one aspect rather than trying to do everything. That's how I started my transition to product management. Because I like building and contributing to the vision." She's now part of the team supporting UiPath StudioX, our no-code platform which focuses on enabling users without technical knowledge to automate their manual, repetitive work.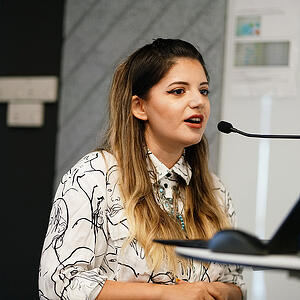 Our colleagues interact with multiple stakeholders, both internally and externally. Most of the time, externally facing communication is about discussing with customers and validating certain aspects with our users. Relevant feedback also comes from sales support, user research, and UX, who have regular contact with our customers. "Generally speaking, we view everyone as a product bee, who collects feedback during customer facing interaction, and brings it back to the hive. Product Manager bees aggregate all qualitative and quantitative data points from everyone and turn it into roadmaps, honey", added Mircea. 
As part of our Product Management team, our colleagues follow release management processes from the phase of specifications creation to delivery, quality assurance, documentation, and release. The team encourages new joiners, teammates, and stakeholders to provide feedback about processes and tooling to best serve each party.   
How do you find the balance between onsite, remote and hybrid work?  
The group doesn't have strict policies about coming on-site or working remotely—they follow a hybrid model. We have colleagues working from Belgium, Poland, the U.S. (United States), and from Romania—Bucharest and Cluj-Napoca.  
How do you hold yourself accountable and get things done regardless of your preferred ecosystem?
Everything we plan on shipping has success criteria associated, and ultimately our users' feedback matters most when it comes to us doing a good job. 
Why is diversity important in product management?
Building an innovative and great product can't happen when we have a singular perspective. We have a team composed of individuals with different professional backgrounds, skills, gender, or political preferences. For instance, some of our colleagues have engineering backgrounds; other colleagues have quality assurance background, product support, or UX past-work experience, to name a few. We even have community managers and expert users of our product who graduated into this role and are now part of our team. Many of them have become product managers by taking a lateral step. "You don't become an experienced product manager just by graduating university. Most often, you gain expertise in business domains, you sharpen multiple technical and non-technical skills before taking the lateral step. This mix of backgrounds brings immense value to our team", mentioned Mircea. However, we equally invest in early career talent through our internship program. Gheorghe mentioned "one of our colleagues is a fresh graduate, joining us right after finishing their degree." Being a product leader with a lot of experience can sometimes accumulate many biases over time, so "investing in early career talent and having that around you, can be viewed as the canary bird you need in your team", said Mircea. 
On one hand, "one of the biggest advantages of having a technical background is that your communication with the engineering team is more streamlined", said Mircea. "A technical background helps you better understand their views and problems. When an engineer challenges your proposals, you better understand why they're challenging them and that can be another great advantage."  
On the other hand, there are blind-spots you need to be aware of: Mircea mentioned biases—"as an engineer, you're more geared towards finding the best solution that works the fastest and uses the latest technology. As a product manager, you're more focused on solving the user's problems. If you don't give up your engineer hat, you're not going to be a good product manager."  Gheorghe subscribed to Mircea's opinion—"it isn't easy to balance your technical background and your product manager role. You might sometimes tend to empathize with the engineer's issues and lose from the user's point of view."  
For them, being empathic in working with other teams such as engineering, quality assurance, is important. But they always keep the user's perspective as a top priority.  
Raluca thinks of both what she'd implement and, even further, how it'd be done. In her perspective, this could be one of the setbacks of having technical knowledge. "Product managers should be problem and impact focused, answering the why and what. They shouldn't be technical solution focused, answering the how." 
Who owns the product roadmap and what's the process behind coming up with ideas to innovate?  
"The roadmap of a product is driven both by our internal strategy and by our customers. Most of the time we need to strike the right balance between innovation, and continuous improvements. Innovation can occur if you have the right leadership teams, proper research teams, individuals who can understand both the customer's needs and where the market is heading. In addition, if you're not going around and bounce your ideas against your stakeholders, you are missing out on opportunities", explained Mircea.  
For any problem to be solved, you start with a rough problem space definition. Like an accordion you start to diverge, brainstorm with others, product managers, UXers, engineers, subject matter experts; once the problem space starts to crystallize you start converging into a minimum lovable usable testable first definition. You work with the UX team to take that problem / solution space and turn it prototype which you can validate with your users. Everyone contributes and shapes an initial idea/opportunity", mentioned Raluca. 
"In our work, it's essential to work with your design and UX teams and validate your prototypes with the user", added Mircea.  
"I love the energy that emerges around ideas", Gheorghe stated proudly. "As product managers, we are writing specifications for various capabilities and then we are proposing our work to a larger group. There're a storm of thoughts and smart people who enhance these specifications. Everybody wants to contribute. It's a very positive energy around our products." 
What's your favorite part about working at UiPath?  
For Gheorghe, hearing firsthand feedback about the product's impact from customers is what keeps him engaged. "I've met several of our customers at FORWARD events and our discussions were always joyful and positive, the customers love the UiPath Platform. In my previous work experience, I've met more than two hundred customers and the interactions weren't always pleasant. Great feedback from the customers, together with the UiPath strong product leadership, give me the sentiment that I'm in the right place and I'm making an impact."  
"I don't enjoy repetitive work and I strongly believe in the power of automation. Having a technical background, it's easy for me to automate tasks. But I want to make it easy for others to do it as well, without them having to learn programming", Raluca chimed in. 
Mircea's motivation comes from witnessing the evolution and impact of our UiPath Platform. "UiPath still has huge untapped potential to change the landscape of what work means. Automating repetitive work alone has immense potential to drive business outcomes. But UiPath is uniquely positioned to profoundly change how Enterprises do business." Solving problems comes easy to Mircea when he's surrounded by open-minded colleagues, invested in their work. The organization's focus on finding the best process and not just adapting or adopting it, determined Mircea to define UiPath as a "rich playground for anybody, not only for a product manager."
What do you look for in a colleague?  
"Always hire somebody that's smarter than you. And that someone should hire someone that's smarter than them", Mircea remembers the advice he received back in the day from our Co-CEO, Daniel Dines. "We are looking for people who can pinpoint problems, can articulate them, and who do not ask for permission to go and fix them. They'd just jump on it, asking for advice and not for permission", states Mircea.  
Raluca's team is always looking for adaptability—"because no day is the same. You're tackling new challenges and you're a part of many discussions. For our team, that's a plus because we don't get bored, but we're constantly learning."  
"We're searching for those who are energized by their work and life, in general. People who can present the problems they've encountered and the solutions they've tested. And I'm especially looking for those who tried, failed and in the end were successful. Our team is made of trustworthy, open, and honest individuals. We'd like to discover or nurture these abilities in our new colleagues as well", added Gheorghe.  
"We are the kind of company who opened what we do to the world from day 1. We have a lot of online resources you can learn from: our corporate website, a vibrant Community where you can grasp even more. We offer a free version of the UiPath Platform which is fully featured. Therefore, you can start your automation journey today, free of charge", concluded Mircea.   
If you are curious about what it is like to be part of our global product and engineering teams, keep an eye on our blog for upcoming stories.