"My ultimate goal," says Joe Edwards, from UiPath's Product Marketing team, "is a workforce that doesn't get bogged down by monotonous crap—a workforce that's joyful. I'd like to help as many people as possible say, 'I love my job,' and I think automation can help with that."
If there is a running theme to Joe's life, it's probably a desire to help others. Prior to joining UiPath's Product Marketing team, Joe went to school for Political Science and Non-Profit Management. He was (and still is) passionate about the non-profit space, but due to the recession, had a hard time finding work in that field after he graduated.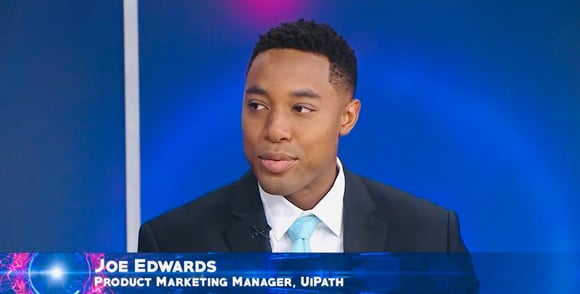 He eventually found his way to a research and development lab within the US Treasury, where he worked as a Product Manager for six years. His team used new technologies to accelerate the sometimes glacial pace of technology adoption in government. Through partnerships with modern processors like PayPal, they created a mobile payment app, utilized in national parks and elsewhere, that made on-the-go transactions possible without cash. To this day, the app is responsible for over ten million dollars in transactions. Joe's team also created a novel payment solution leveraging Apple and Android Pay, as well as a digital ticketing system that transmitted national park passes using high frequency sound.
In 2017, they were tasked with building a project using robots, and eventually started to dabble in RPA, making his team some of the first in the US Public Sector to test the new technology.
"Our goal was to just prove that RPA worked. While typical government procurement processes can take years to even test a technology, through our Incubator Lab we were able to prototype automation solutions in months and make the case for a broader government rollout. Fast forward a year, and RPA is rapidly spreading through the Public Sector."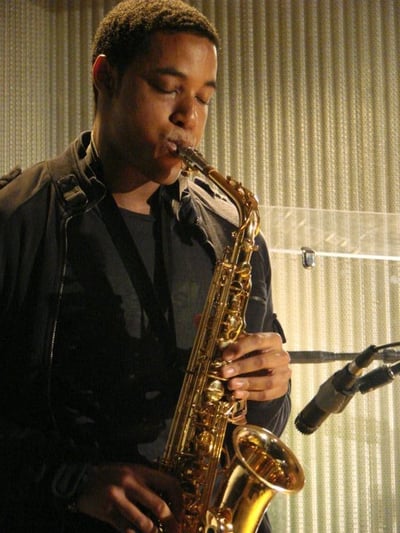 Joe is also a musician, mainly playing saxophone and guitar.
As Joe and his team began looking into RPA solutions, they found that UiPath was better suited to their purposes than other vendors. "We just wanted a platform that worked, and frankly, UiPath was the only one that did. It was a much more open ecosystem than any of the others we checked out. UiPath also had an amazing Academy and a community of developers who helped us get up to speed on the technology."
In very little time, their small test run was able to save dozens of hours per week for Treasury employees. Even somewhat jaded people who had worked in government for years found themselves drawn in, building robots to automate some of their less exciting tasks. Joe presented some of this work at a UiPath conference in DC, and when he saw that we were hiring, he jumped in as quickly as possible.
Now, Joe is on our Product Marketing team. His role revolves around education-focused products like our Academic Alliance, which seeks to give a million students automation skills by 2020. In this role, he is able to merge his passion for technology with his desire to serve. He even still works with the Public Sector from time to time—see him and some of his colleagues talk about their work on ABC.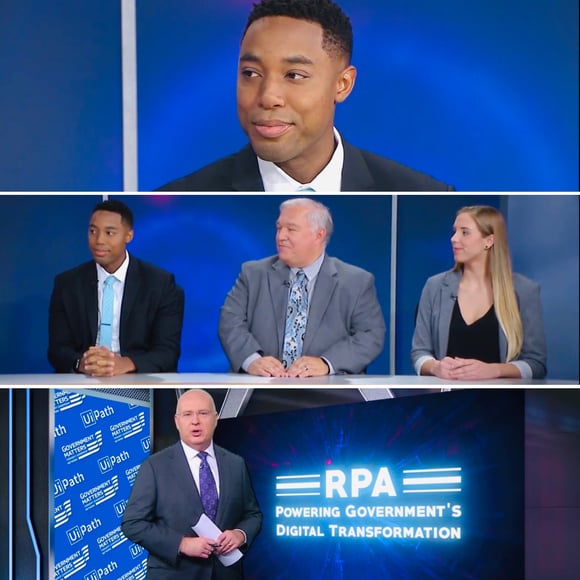 "We're trying to expose automation to as many people as possible—this is really the skill, not only of the future, but of the present, and hundreds of universities have reached out to us. Enabling people through our open ecosystem is such an incredible opportunity, and I'm proud to work with such a great diverse team to empower humanity."
These educational initiatives serve a vision of the future shared by many here at UiPath, where automation will be ingrained into the way people think from an early age.
"Going forward, every kid around the world will assume that programs talk to each other," Joe says. "Software is no longer siloed, you no longer have to build an API to connect things -- you can literally build your own digital assistant today. We already see the amazing automations people can build given the opportunity, and I'm excited to see what comes next."
When shaped around that idea, the world of tomorrow is full of fascinating possibilities. How does a person who grew up with automation built into everything approach starting a business? What is their mindset towards daily tasks and prioritization?
Joe finds it easy to feel energized by the pace at which UiPath is building towards that future. "Because we're an international company, magic happens around the world as the US team sleeps, and we get the honor of picking up the baton in the morning. Across countless countries and languages there's one common aim: equipping people with automation tools to help them love their jobs. That gets me up easily every morning."
---
Looking for a job?
We're hiring for just about everything, all over the world.
---