"Other people being wrong!
Delivered with a laugh, this is Lavinia Cojocaru's answer when asked what energizes her. She elaborates, "I really like debates, even if sometimes I say I'm not in the mood or don't have the energy. If you just pull me in a bit, I can debate for two or three hours. I like ideas."
When Lavinia, Technical Lead on our Development team, started in 2011, UiPath consisted of less than ten people, working out of a cramped apartment. Debate isn't just something she enjoys; she sees it as a key part of our company culture and our success.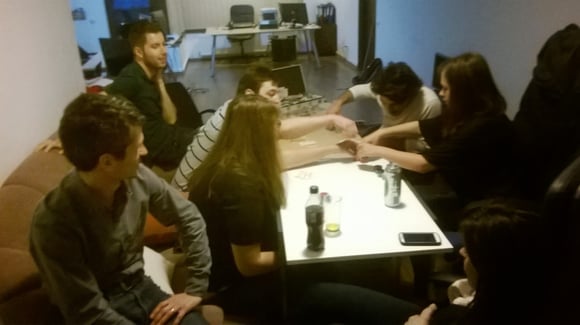 Poker night in the office, 2013
"We liked to debate, and argue, and even scream," Lavinia says of the early days. "Sometimes it could be rough, but there was an openness. You would not just be in your piece of code. We would talk about how we should implement the feature, answer support tickets, everything."
This openness meant that everyone in the company had a voice, and elevated our products by ensuring that decisions were considered from all angles. "We realized early on that it's a good thing to let everyone speak if they have an idea, even if it's outside of their expertise—it means that person cares, and maybe it's a different perspective that we should take into consideration."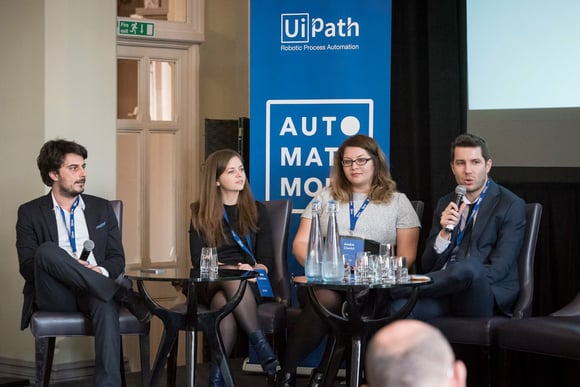 First UiPath event, 2016
Furthermore, staying open to all opinions encourages a bottom-up approach. If everyone in the company feels they can speak their mind, the direction of the company won't be steered exclusively by the people in leadership roles. In addition to making our employees feel good, this is crucial to staying in touch with the needs of both our customers and the market as a whole.
In the face of scaling and the need for more procedure, it can be difficult to preserve a culture of healthy debate. If everyone at UiPath today shared their opinion on everything, we would drown in a sea of noise.
To Lavinia, the way forward is to preserve that same spirit among each smaller team within the company, and let people be themselves without instilling a formal culture. "I value people being genuine," she says. "If they feel like crying, you should let them cry. If they feel like screaming, you can calm them down, but just let them behave as they naturally would."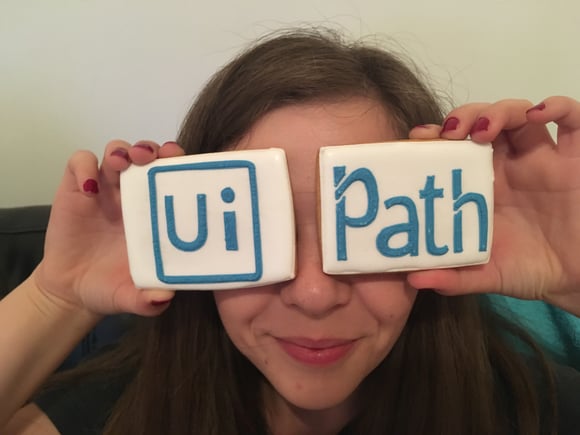 It all goes back to listening. We talk about listening a lot here; the most successful people are the ones who can truly hear and understand the needs of their colleagues. According to Lavinia, the highest priority for new UiPath employees should be to master this skill, especially for those in leadership roles.
Given the global nature of UiPath, this mastery can be difficult to attain. Our teams collaborate across long distances rather than being split into geographic quadrants, and it's important to understand cultural differences in communication style. Otherwise, misunderstandings can cause rifts, and leave people feeling like their contributions aren't valued.
"There are more and more people being hired, scattered around the world. This is the challenge we need to overcome these days—building bridges between cultures and trying not to separate the teams. It's important to maintain equality between all the offices."
---
Looking for a job?
We're hiring for just about everything, all over the world.
---