This series will give you the opportunity to get to know some of the Leaders at UiPath. They are the ones who carry a lot of extra responsibilities on top of overseeing projects and processes. They make sure to hire the right people for their teams. They act like coaches and they support you to become the best version of yourself.
We have some talented colleagues in UiPath. They are passionate, they are resourceful and they're willing to create something that's never been created before.
We are pleased to introduce Andrew Rayner, VP of Professional Services EMEA. He's been with UiPath for almost 3 years. He started as a Product Director working closely with our customers and partners to explain our roadmap and validate their product requirements. For the past 2 years he has had the pleasure of building the Customer Success team in EMEA. In Customer Success their mission is to help our customers realize their business objectives when it comes to delivering an automation program. Our team of 35 professionals work with many of our enterprise customers to develop a success plan and partner on key objectives to help accelerate their journey. At the start of this year, we extended our Customer Success Program to all customers, through the introduction of Customer Portal and tech touch initiatives.
Tell us a bit about your career journey so far. How did you get to where you are today? 😊
After graduating with a degree in Software Engineering, I spent the first 10 years of my career working as a Software Developer and Solution Architect, designing and building large enterprise applications for global organizations. In 2013, I joined a start-up called Genfour as their Chief Technology Officer, focusing on Intelligent Automation. In this role I drove technology strategy, industrialized our implementation approach, and built strong partnerships with a number of different software providers including Blue Prism and UiPath. In 2017, Genfour was acquired by Accenture and after managing the transition I decided it was a great time to join my friends in UiPath.
What was one of the most important turning points of your career? What did you learn from that experience?
The turning point of my career was joining a start-up. As a Software Developer I always worked for well established companies that had a steady turnover and a solid pipeline. When I joined Genfour, there were only 4 people and the company was around 2 months old. I had a few moments of panic and I remember thinking to myself "Why would I leave a steady job to go and join a start-up that may or may not work". It was the best decision of my life. I got to try my hand at everything from consulting, sales, leadership, procurement, delivery, project management, finance planning and HR. In a start-up you don't have a 'fixed role', you need to be a jack of all trades. In the space of 4 years I went from being a good developer to being an entrepreneur. That is what enticed me to make the move to UiPath back in 2017.
What made you choose UiPath out of all the other tech companies out there?
I've been working in the RPA market since February 2013, and I met Daniel and the UiPath team at the end of 2013 after we had to find an alternative RPA tool for a project with a large utility company in the UK. I remember flying to Romania with our MD, James, to meet this tiny company called Deskover. I didn't know what to expect.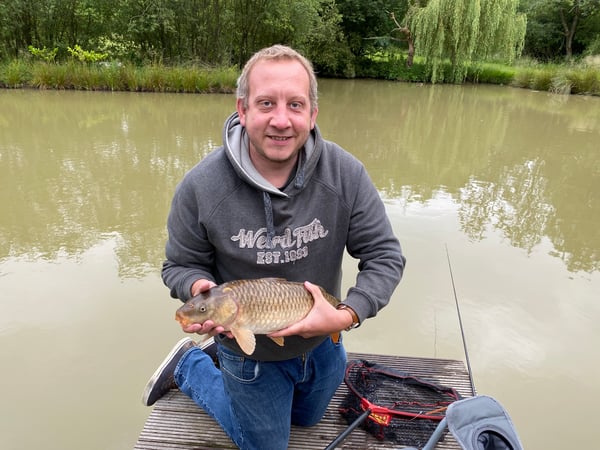 We arrived at this small apartment in the middle of Bucharest. Daniel was in one room playing with his tennis racket. Andra, Mihai, Florin, Adrian and a few others were in the living room. And a few more developers were dotted around in different bedrooms. We spent 3 days in total with these guys and I was blown away by their passion for technology and how focused they were on making me successful as a partner and customer.
Over the next 3 years I watched the company grow and continued working closely with the team. I don't think there was ever a doubt that I would eventually join this amazing company.
How would you describe your team? Think of people, projects, mission, anything that somebody looking to join your team should know.
The team today is a mixed bag of skills and personalities which really serves us well in adapting to different customers' needs. We have people who are strongly technical and others who have come from consulting and business leadership. However, all individuals have the ability to think big, challenge how we operate as a team and deliver a best-in-class program to our Customers. The team continues to innovate and come up with new ideas. As a leader it is important to ensure that each person on the team has the space and capacity to do this.
In parallel to executing the Customer Success program, my team is involved in other initiatives as: Academy Live for Kids - teaching children how to build robots, Scalability Glue - showcasing best practices around people, process and technology through experimentation and design, Champions and Kickstarter Packs - packages for customers to help them expand their automation footprint across their organization through marketing collateral, portals or hands on exercises and Customer onboarding and success plans.
What's important for you when choosing a new employee? What would you advise candidates who want to interview for a job in your team?
Our values at UiPath are very important to me when finding the right candidate.
Be Fast - I want people who are self-motivated, quick to execute and proactive in the way they engage both internally and externally. We don't have time to babysit people.
Be Humble - Nobody knows everything, as previously mentioned we have a mixed bag of skills within the team and you must be willing to learn from others and listen to their opinions.
Be Bold - If it doesn't exist - create it. Be bold in your approach. Not everything in UiPath is black and white, you need to be able to adapt and innovate.
Be Immersed - Focus on the task at hand, enjoy what you are doing and have fun. However, make sure you find the right balance between work and personal life.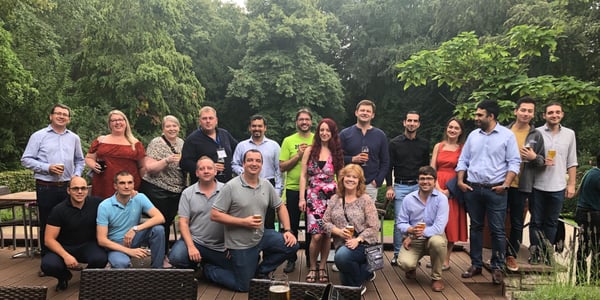 Anything else you'd like to share?
UiPath is a fantastic place to work. We are constantly pushing ourselves to be different and stay on the bleeding edge of technology. My favorite part of my job is my team, I surround myself with people I like to work with, and that keeps me motivated and focused on making UiPath a success.
We hope this made you a bit more curious, as we look forward to meeting you! You can check the available roles in our teams here – we hope you'll find something interesting 😊
Stay safe!
---