This series will give you the opportunity to get to know some of the Leaders at UiPath. They are the ones who carry a lot of extra responsibilities on top of overseeing projects and processes. They make sure to hire the right people for their teams. They act like coaches and they support you to become the best version of yourself.
We have 3 major development centers at UiPath based in Seattle, Bucharest and Bangalore and 4 smaller ones in Vienna, Lviv, Cluj-Napoca and Eindhoven. Although our teams take care of different parts of our automation platform, they all have the same goal: deliver the best automation product out there.
We have some talented colleagues in R&D. They are passionate, they are resourceful and they're willing to create something that's never been created before. Meet Danylo-Roman Dutka, Principal Engineering Manager in Lviv.

Tell us a bit about your career journey so far. How did you get to where you are today? 😊
I've been building customer focused solutions for a decade now. I've been in different roles, but I've always been working hands-on on the product. I've always had the goal to constantly improve my technical expertise, learn how to build great products and become better and better at building and leading teams. I was quite lucky to work with amazing people during my career. I learned a lot from them, and I got the motivation I needed to follow my goals.
What was one of the most important turning points of your career? What did you learn from that experience?
Can't really single out a certain moment. I think there were more turning points, I see it rather as a journey, where each key moment taught me something valuable.
What made you choose UiPath out of all the other tech companies out there?
Well, there are mainly two reasons: I think what UiPath does is quite cool, and I do find motivation in working on a product that I can understand the value of. The other reason is that working in a product company versus working on a product within an outsourcing team offers a different level of immersion.
How would you describe your team? Think of people, projects, mission, anything that somebody looking to join your team should know.
We are a startup within a startup in a way, building a new competitive product from scratch. Working on this project has a positive impact on how the team operates.
We were part of another company called StepShot, a Ukrainian startup located in Lviv and acquired by UiPath on May 23rd, 2019. We are now a team of 22 people, and we're looking to extend. Based in Lviv, we have colleagues from product and development teams and a marketing team working alongside other UiPathers on various projects.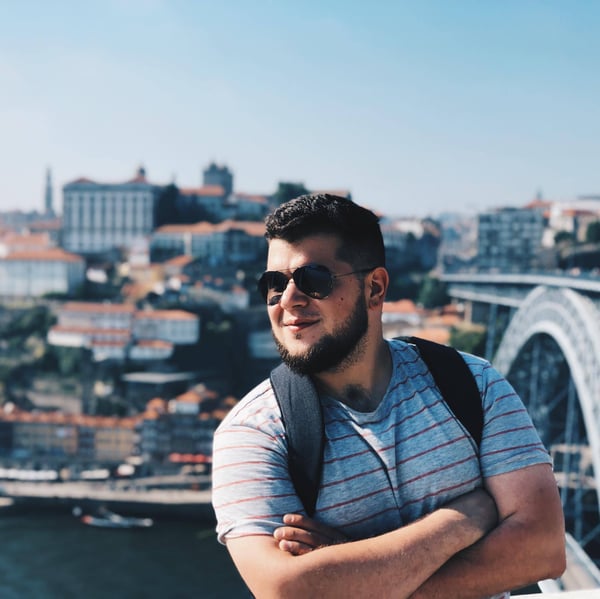 The Lviv Team works on two products that are a part of the UiPath Journey in the Discovery Stage: Task Mining and Task Capture. UiPath Task Mining automatically identifies and aggregates process workflows, then applies AI to map tasks to automation opportunities. Task Capture comes along as you move through a work process you'd like to automate, taking screenshots and gathering data for each step. Then it pulls everything together into a Process Definition Document (PDD) or XAML file—ready for dev teams to start automating. We use technologies like .NET, JavaScript and C++.
We are a family type team who likes to spend as much time together as possible. We go hiking, jogging or we like making trips to the mountains. And the most awesome thing we have in common is the fact that we are united by a common purpose: we want to make a difference in the world using Robotic Process Automation and AI.
What's important for you when choosing a new employee? What would you advise candidates who want to interview for a job in your team?
That isn't unique, but I always appreciate the candidate's ability to communicate. I always try to understand if the candidate gets the basics of their field, understanding the mechanism behind it. The ability to evaluate their own expertise at the right level is another key point.
We hope this made you a bit more curious, as we look forward to meeting you! You can check the available roles in our teams! We hope you'll find something interesting 😊 Stay safe!
---
---