This series will give you the opportunity to get to know some of the Leaders at UiPath. They are the ones who carry a lot of extra responsibilities on top of overseeing projects and processes. They make sure to hire the right people for their teams. They act as coaches and they support you to become the best version of yourself.

We have some talented colleagues in UiPath. They are passionate, they are resourceful, and they are willing to create something that has never been done.

We are happy to introduce Sahana Shekhar. She's been working at UiPath as a Senior Director of Product Support for four years now. She joined the company when UiPath was just starting to build its team in India. Her team's goal is to give a best-in-class support for our Customers and Partners.

Tell us something about you. How long have you been with UiPath? What area of our product do you oversee? What's your team's main goal?

I joined UiPath four years ago for many reasons like learning a new technology, experience the start-up culture or use the skills I had acquired so far to build a great team. During my interviews, I got a glimpse of what Robotic Process Automation (RPA) could do. I considered it a great opportunity for me to be part of this culturally rich organization looking into the future.

After that, there was no turning back, I have enjoyed every opportunity and the constant learning curve is happening daily.

I proudly manage a team of proficient technical engineers who are at the forefront, and quickly adapt to cater to new phase of customer innovation. This Global Organization delivers 24/7/365 Support for over 7000+ UiPath customers and partners. UiPath Support advocates even the prospects—making it our mission to spread the automation knowledge and product adoption across industries and citizen developers.

We learn every day from every situation and try to improve our processes and products.


Tell us a bit about your career journey so far. How did you get to where you are today? 😊

I graduated in 2004 and joined SAP Labs to begin my career. I started as an ABAP developer and worked on customer relationship management, groupware integration and loyalty management. My journey in technical support started when I joined the Customer Services department, leading support teams under Enterprise Support representing India.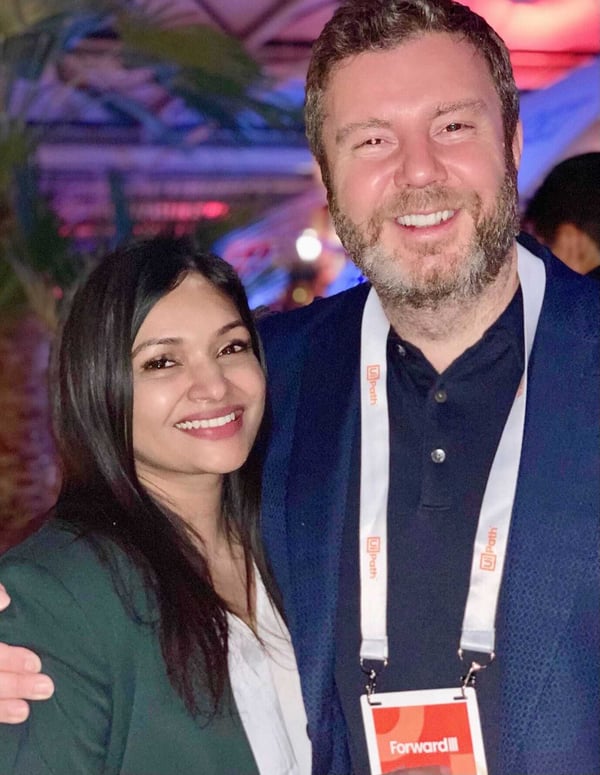 After a decade with SAP, I felt I needed a change and decided to step out of my comfort zone. I joined Akamai Technologies as a Technical Support Manager. Together with my team, we were solving customer issues in EMEA and North America. I cherish my two years with Akamai because I learned a lot about cloud support, about real-time monitoring

And 2016 I decided to join UiPath!
What made you choose UiPath out of all the other tech companies out there?
UiPath new technology and the opportunity of tackling new challenges. I was looking forward to joining a start-up to experience what I learned during a course on 'Entrepreneurship Interesting Interviews'. Not least, my talk with Daniel was an important point in my decision to accept the job. His vision and passion to make UiPath the greatest company to work for was inspiring – and it's been an enriching journey!
How would you describe your team? Think of people, projects, mission, anything that somebody looking to join your team should know.
The team I am part of is a good mix of experienced and junior professionals. I love the enthusiasm they bring at work, accepting any challenges that come their way. They are all fun-loving and good team players, having a perfect fit for our culture and values.

I always thought at investing in my team the same way I'd invest in my personal growth. How I am doing it? I am growing my team members the way I am investing in my supervisors and leaders – through expertly delivered training and skills development targeted on organisational needs.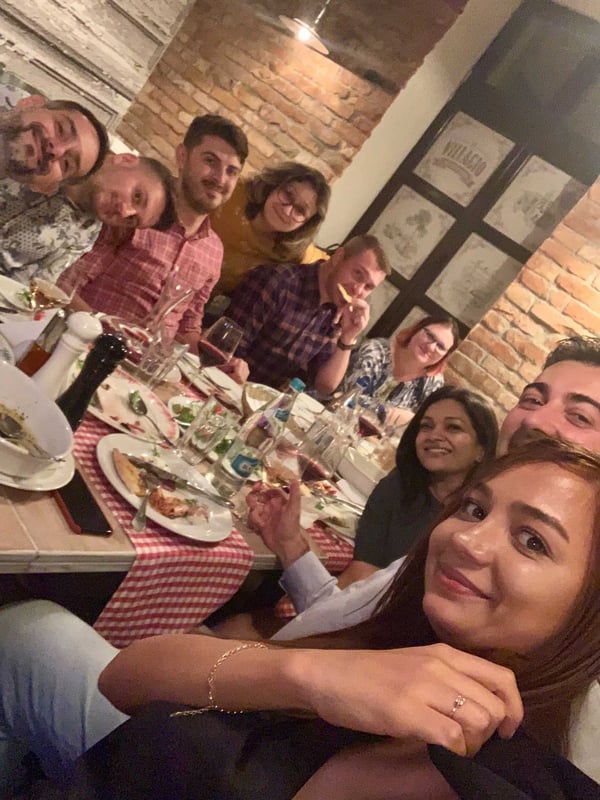 What's important for you when choosing a new employee? What would you advise candidates who want to interview for a job in your team?
Culture fit with our values, learning zeal, willing to help both customers and internal stakeholders. Willingness to share knowledge with others. If you think you qualify, let's have a talk.
Anything else you'd like to share?
I worked with the Women Community in India. This is one of my main passions, helping them get back to work in the IT area. We should give back to Society and help others in need, each time it is in our hands. Mentoring something new that I have started enjoying lately. I love to reskill and upskill myself.
Apart from this, I am a foodie, I love running, off-roading, parties, traveling to new places, shopping, and wine. 😊

Check our latest posts on Inside the Rocketship blog and look for the open roles at UiPath.
---