This series will give you the opportunity to get to know some of the Leaders at UiPath. They are the ones who carry a lot of extra responsibilities on top of overseeing projects and processes. They make sure to hire the right people for their teams. They act like coaches and they support you to become the best version of yourself.
We have 3 major development centers at UiPath based in Seattle, Bucharest and Bangalore and 4 smaller ones in Vienna, Lviv, Cluj-Napoca and Eindhoven. Although our teams take care of different parts of our automation platform, they all have the same goal: deliver the best automation product out there.
We have some talented colleagues in R&D. They are passionate, they are resourceful and they're willing to create something that's never been created before. We are pleased to introduce Shashank Shrivastava. He's been with UiPath for the last 2 years, now working as an Engineering Director in Bangalore. His team oversees the AI platform charter.
Tell us a bit about your career journey so far. How did you get to where you are today? 😊
After finishing my Bachelor of Technology from IIT Kanpur, I joined my first job at Infosys in 2004 and moved to Bangalore and have been living there ever since. Shortly after that, the startup bug bit me and I left Infosys for a bay area startup called Ketera which opened their offshore dev center in Bangalore.
After spending more than 5 years building SaaS e-procurement products at Ketera, I briefly went to Juniper Networks and then joined Myntra during its early days. Over the next 3 years I worked there as Lead and Architect to build their ERP platform and their 1st mobile app from scratch.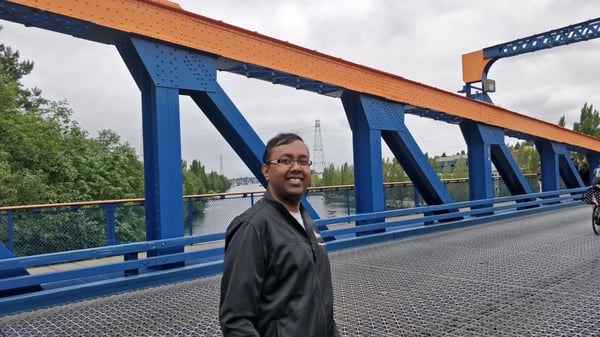 After a while I joined Intuit, Jabong & Grofers before landing at Microsoft. There I worked as Senior Architect and drove the Omnichannel customer service platform effort from conception.
Finally, from Microsoft I came to UiPath in July 2018 and since then I am driving AI platform charter from engineering point of view.
What was one of the most important turning points of your career? What did you learn from that experience?
My experience in Myntra was the most important turning point of my career. I got to experience a company growing by more than 100x and realized the importance of building scalable software platforms. That was also my first job as Lead, so I got some precious experience on how to drive a team of high performers.
What made you choose UiPath out of all the other tech companies out there?
The company's mission of using automation to give people back their time has always clicked with me. I always wanted to be a part of company that brought changes to the way we spend our lives, and UiPath looked like it would be an impactful organization. Additionally, the leadership team looked very attractive to me and they helped drive the next phase of growth. I took the opportunity to work and learn from them.
How would you describe your team? Think of people, projects, mission, anything that somebody looking to join your team should know.
This is probably the best team I have led so far, and I am always amazed to see how dedicated each member of the team is. With this team we were able to build & release a world class product from scratch and drove the AI vision of UiPath. And we are just starting.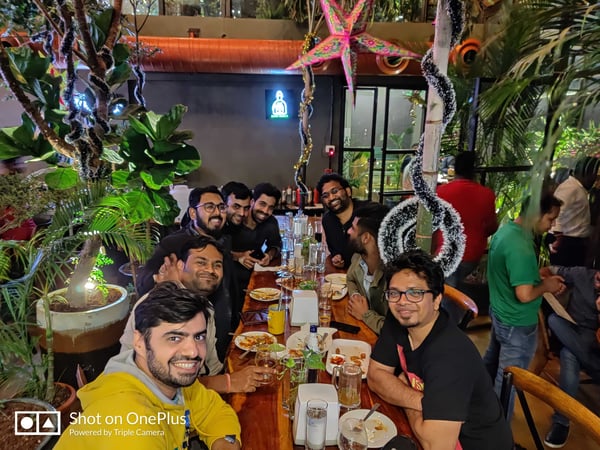 "Work hard and party harder" might sound cliché but it perfectly fits our team. It's great to see people enjoying time with each other whether they debate on different topics, play in the badminton court or party at someone's place.
What's important for you when choosing a new employee? What would you advise candidates who want to interview for a job in your team?
Most important things we look for is technical excellence and hunger to learn new things. The kind of things we are doing now may not have precedence in market so those who aren't afraid to jump into deep waters will fit well.
Anything else you'd like to share?
We have an opportunity to be part of company, which is the market leader and is still growing very fast. Not many companies offer these kinds of learning opportunities and challenges.
So, this was it for the first episode. We hope this made you a bit more curious, as we look forward to meeting you! You can check the available roles in our teams here – we hope you'll find something interesting 😊
Stay safe!
---