This series will give you the opportunity to get to know some of the Leaders at UiPath. They are the ones who carry on a lot of extra responsibilities on top of overseeing projects and processes. They make sure to hire the right people for their teams. They act like coaches and they support you to become the best version of yourself.
We have some talented colleagues in UiPath. They are passionate, resourceful, and they are willing to create something that has never been created before.
We are pleased to introduce Sripriya. She has been with UiPath for almost two years now and she is currently acting as an SVP Global Account Manager, part of the India Sales team.
Sripriya was born in India, and she has three older sisters. She dedicated her life to helping her parents and investing in her professional career. She was always a go-getter, both personally and professionally. She is enormously proud of her family's achievements as they have two engineers and one doctor in the family. She believes that women's empowerment starts with your home environment, your family and continues with your career. In the end, everything plays a key role.
Sripriya graduated in 1994. Back then, her desire was to conquer America, to be an independent woman coming from India. Her goal was to become a software engineer, so she decided to apply for a few jobs in a city called Chennai, which is the capital of Tamil Nadu. She started her career journey with Dun & Bradstreet, which is now called Cognizant, in February 1995. Started as a visual basic developer and a relational database expert, mastering 11 different relational databases. Today you call it AI Analytics, but back then it was like mastering sequence. Little did she know that she was going to stay with Dun & Bradstreet Capto for 25 years, which became public in 1999 and renamed as Cognizant. She started with them as a developer and ended up becoming a business unit leader and founding member of the testing services and quality engineering group.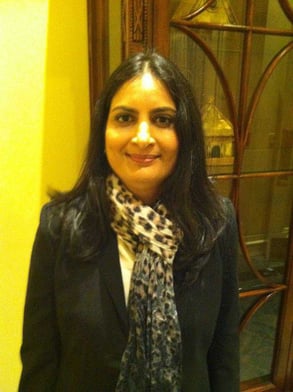 As a personal philosophy, Sripriya thinks that the best gift that one can give to themselves is continuous learning. In 2015, there were no learning opportunities for her in the role she had, so she took it upon herself to create an independent report called 'The next generation information technology point of view' for Cognizant's executives. She learned more about development, testing infrastructure, analytics, and even about how the world is looking at digital transformation and did this for one year. That is how, after 20+ years with Cognizant, she realized that her true passion was for customer experience.
In 2019, when the leadership changed at Cognizant, it felt like it was becoming a new company with a new philosophy. That was the moment when she felt it was time for her to try new jobs, so she said that her next role would be in a product company. Sripriya learned about UiPath from her colleagues at SoftVision, a company which was acquired by Cognizant back in 2016.
She has listened to Daniel's speech a few times and learned more about his way of being and the way he focused the UiPath culture around being humble. As many people within UiPath would say, Sripriya also joined the company for Daniel and his vision for UiPath.
Sripriya joined UiPath in July 2019 and was part of the testing team for six months. After this period, she felt she could contribute more, and so she started to manage the relationship between UiPath and Cognizant. Given her 25 years' experience with Cognizant, she did great. She is now a Global Account Manager for Cognizant.
Sripriya considers that at UiPath collaboration is an important aspect of our culture. The simple way we come together to get a job done is something she appreciates the most about working at UiPath.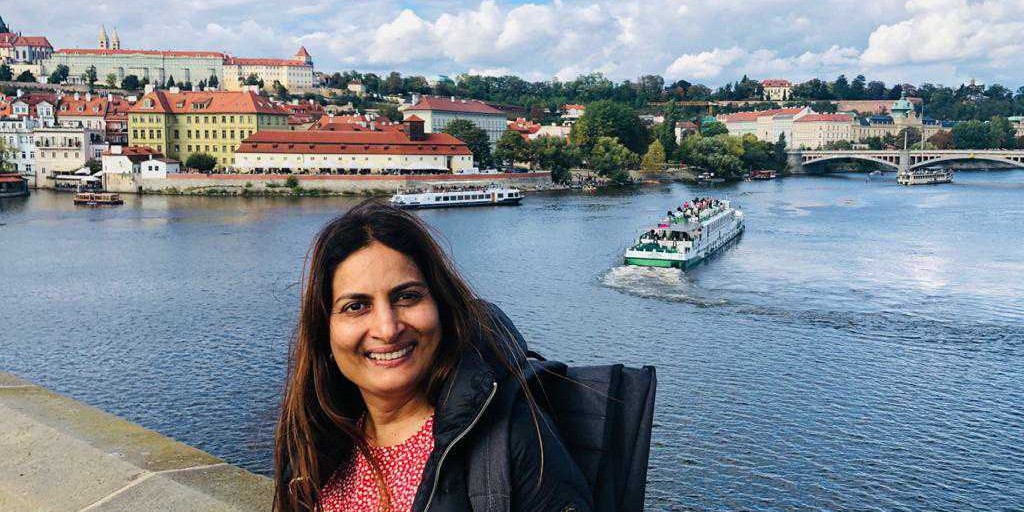 Outside UiPath, Sripriya is an enthusiastic fan of fitness and yoga training. Anytime she gets some free minutes, she tries to do a short yoga session. If there is something that she misses the most since the global pandemic, it is her fitness training, which she has been practicing for 10 years now. So since she cannot do that anymore with a personal trainer, she tries to do it by herself at home. She also loves to travel, and she is looking forward to traveling again after the pandemic.
Sripriya says that one important reason she felt that UiPath is the right company for her was the way the company seemed to have been built around the culture of caring for people more than anything.
---