This series will give you the opportunity to get to know some of the Leaders at UiPath. They are the ones who carry a lot of extra responsibilities on top of overseeing projects and processes. They make sure to hire the right people for their teams. They act as coaches and they support you to become the best version of yourself.
We have some talented colleagues in UiPath. They are passionate, they are resourceful, and they are willing to create something that has never been done.
We are happy to introduce Thomas Chin. He has been with UiPath since May 7, 2018, and he says that this journey has been like a rollercoaster for him (in an awesome way). In his first four months in the company, he traveled a lot, from one continent to another, to get to know and meet the teams that we had on the ground. He is our 8th employee in the Asia Pacific region.
Tell us a bit about your career journey so far
My involvement in IT began in the 1980s. Personal Computers were the 'talk of the town' back then. Wang Laboratories created the Microsystems division entering the desktop market back then. Wang being the innovator at the time had leading-edge technologies, and 3x of the customer base then IBM (in terms of optical technologies, processing, and e-mail systems, etc). I started as a sales manager covering the western region, essentially, west side of the Mississippi River. The company is no longer around, during its hay days it had over 33,000 people and it was a world-renowned brand.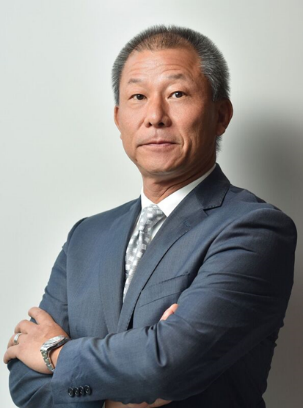 During my days at Wang, our team had six people. We would knock on doors (literally), selling PCs. I took over the Legal vertical and knocking on every law firm's door. Judging by the sound of typewriters, I would know and assess how many PCs I could sell them. I've enjoyed my IT journey starting from 1986.
Since my experience with Wang, I've decided to go on my journey in IT.
Who has had a tremendous impact on you as a leader? Maybe someone who has been a mentor to you? Why and how did this person impact your life?
This answer can be long, I'll try and keep it short. Given the span of over 30 years in IT. And before IT, I was working in the food and beverage industry. Including being a waiter, bartender, cook, and a sailor (a glorified fisher on a commercial fishing ship) in Iceland.
Allow me to expand a bit about my Asia Pacific IT journey: first, my family emigrated to the United States in 1974. After Wang, I was convinced being involved in IT was my ticket. I wanted to explore my choices in the IT business and the geographic area of the business scope. An opportunity was presented during one of my tech ventures, and I crossed the Pacific Ocean for the first time (eastward) during 1989. To mainland China.
Being young and my interest at the time was to learn as much as possible about the rest of the world. I have never been to another country, apart from the one I was born in Taiwan. Looking back, remembering landing in Beijing at that time. My curiosity was my Chinese heritage, and the history of China. I remember back then there were only a few PC companies. One of them was Great Wall Computers. At that time, PC factories were named by numbers: personal Computer Factory #1, #2, #3, and so on. Today you have so many AI companies, and global brands such as the Huaweis of the world and you have Lenovo and other industry-leading IT brands. So, that's why I think crossing the Pacific Ocean back then had a very profound impact on me: it was exciting and full of promise on this side of the ocean.
My better half is and has been a huge influence on me (21 years). And my best friend in New York, he also plays a huge part in my life. I have known him for over 20 years. But I think the gift that keeps on giving is my parents. It is a simple principle that I try to remember almost every day of my life, simple stuff like being nice and true to yourself and others. Simply applying treating people with respect, by just being nice. Getting things done is nice as opposed to showing aggressiveness or being angry. Obviously, I have not mastered that completely, but I think for the rest of my life, I will take that as an action item.
What made you choose UiPath out of all the other tech companies out there?
My belief in the company has never wavered since day one. UiPath was introduced to me by a great friend of mine, who got involved with the company in October 2017.
RPA was not even near my radar screen, I had to look into the RPA space but never had the chance to internalize what the technology really did. So, I kept thinking about it and tried to grasp its impact on the business side. My experience was largely from the infrastructure side, of course, it involved operating system, proprietary drivers, and connectivity. However, never a pure-play software platform.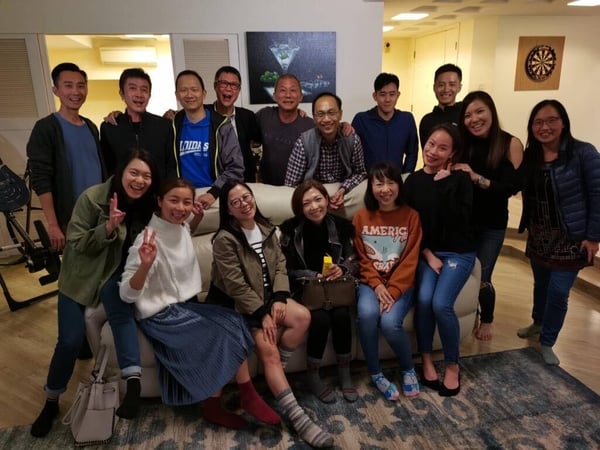 When UiPath' opportunity became real, I wanted to get out of the daily grind of speed and feed, I had enough of GBs and TBs, wire speeds. I wanted to venture and learn something new. I think I was done with everything else I tried in my IT career (PC factory, storage company, networking security, also including a CEO position of a small data storage company) and I wanted to do something different. I loved the story of this company. I believed that this is the next big thing and without giving it a second thought, I wanted the job, and deciding to join was the easy part.
Knowing what you know now as an experienced professional, if you could give "early-career you" a piece of advice, what would it be?
I would first say to do whatever your heart tells you. And second, no matter what your job is, think of the things that can fulfill you and what difference you can make for yourself, your family, and other people out there.
I would just say to put your whole heart into it, whatever is it that you do. Complaining is not going to get you anywhere, so stop whining and get things done right, because you only have two options: either you are the part of the problem or the solution.
It is hard when you start out but have a clear mind and be grateful.
What are the most important decisions you make as a leader of your team?
I would never decide on behalf of my team unless I must. One of the things I say about my leadership calls is that we should not play god. If we know what our direction is, and we have the right people on the job, I want decision making at all organizational levels. I want people to feel empowered. I encourage my team to make mistakes because I think making mistakes is part of their learning process. We make mistakes daily. It's all part of learning and progressing.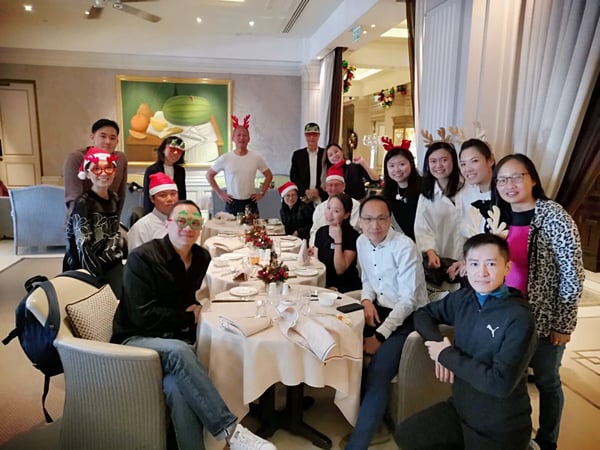 As leaders we just need to give guidance, to get the team accomplishing the best outcome. I think that is why we are here as leaders, to help. The learning process never stops. I am still learning as much as I can, every day.
Tell us about some of the customers wins you are most proud of?
My proudest win will always be the next one :-) This is the way I think about it. I am proud of every win, regardless of how small or big the deal is. But I am going to be even prouder of the next one, even if it might not be a new customer. We are scaling our automation efforts, and we are helping clients to reboot the way they work, building efficiency, and changing lives.
Which functions do you partner with to drive cross-functional support for sales?
We have a whole bunch of heroes, besides the go-to-market team. It isn't just about the sales team. It is more about collaborating with the Pre-Sales team and our Sales Operations. We couldn't do our jobs for even one day if they were not there for us. And then, there are other teams we work with. One department that stood out is the Legal department, we appreciate them watching out for the company and guidance on what we potentially miss on T&Cs.
Our Finance team keeps the checks and balances for all of us, we may not agree at times the partnership is absolutely paramount. If we look at our technology, without the engineers behind it, or the Professional Services, we couldn't fulfill our customer-first initiative. All the other departments help in ways we don't sometimes see or feel, but they're always there. The bottom line, we appreciate the company for what they/we do. And because of it, sales rarely have to check the rearview mirror knowing our backs are covered.
---