"I find myself very lucky that culturally speaking, UiPath is a unique place. I have seen scores of company values painted on walls or on T-shirts for employees. Our four values are uncomplicated, simple and they are real. Our values have made it easier to work remotely." - Thomas Hansen, Chief Revenue Officer.
Like so many other people around the globe, UiPath employees have been working from home for almost a full year. It has required immense amounts of patience, adaptability, and grit to navigate the challenges that come with remote work. In the last year, we hired many employees and leaders who interviewed, onboarded, and have worked solely in a virtual environment.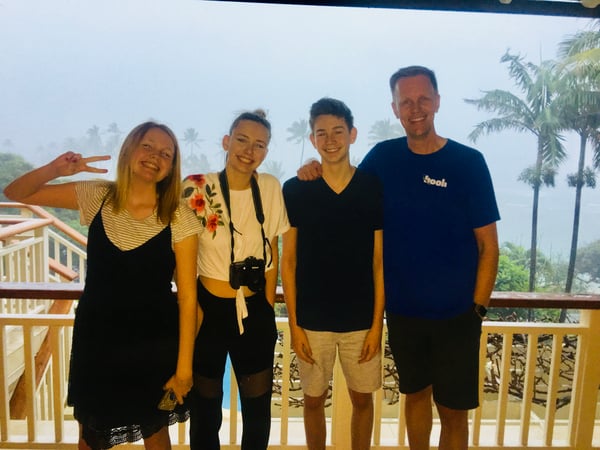 One of those leaders is Thomas Hansen, Chief Revenue Officer, who started back in April 2020. "I have met a grand total of one person face-to-face of my entire Global Go-To-Market organization and I'm about 10 months in. That is insane to think about." Even though in-person collaboration isn't possible now, the pandemic has forced everyone to show up to work in more authentic ways and embrace the messiness of life. "I think we are all assuming positive intent and I have been putting effort to be extra patient and understanding towards everyone. I have two small dogs that are very noisy all the time. Their noise would have been a problem pre-pandemic. People wouldn't have been laughing about it or appreciating the struggle of having noises interrupt zoom calls. My theme song is now 'Who let the dogs out!' Now with the pandemic, we all have small dogs or small babies or whatever it is in our life that we all are juggling at the same time as our job. It's real life."
Thomas chooses to spend some time on his weekends connecting with his colleagues and building rapport. "I spend a couple of hours on Sundays speaking with my direct reports and shooting the breeze. I ask them about their moms, their kids, and we just have fun together, like friends. I do this almost every weekend and it is a way of extending work and colleagues into friends and we could all use a little more friendliness and friendship right now. It can be somewhat lonely at home for many people."
Doina Popa, Global VP of Sales Technology, joined UiPath in August of 2020. She is based in Munich, Germany, and her path to joining the company was a bit unique. "I started in a consulting role for UiPath and then progressed into a more strategic advisory role. Eventually, people started asking me if I wanted to join the company full-time. Initially, I wasn't thinking about changing jobs, but then I grew fonder, and fonder of the people that I was working with." Starting a new job remotely was not new to Doina, as she has led many global teams in the past. However, the pandemic brought new challenges and growth opportunities, not only as a manager but as a colleague. "My one-on-one meetings have a big component of making sure my colleagues are doing alright and listening to how everyone feels. This situation is tough for everyone. We are blending work and personal life because it's good to know that you're not the only one struggling. We are supporting each other the best we can. People genuinely care here, and it creates a feeling of family."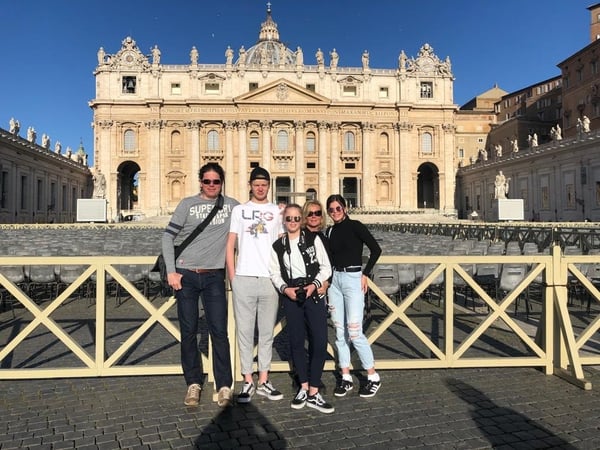 Our SVP of Global Operations, Partners and Programs, Eddie O'Brien, joined UiPath in June 2020 and quickly got up to speed with the help of technology. "When I think about my onboarding experience, the word that comes to mind is seamless. One moment you are onboarding and then the next thing you are in meetings and getting work done. I had the benefit of knowing RPA because I worked at our number one competitor, but even without that knowledge, the process was so smooth." Using video conferencing platforms like Zoom made virtual work more accessible. However, it is easy to get scheduled into back-to-back meetings and they can often leave you feeling more drained than in-person meetings. Scheduling time for lunch, bathroom breaks, and even exercise can help ease the monotony of zoom calls. "I think everyone around the globe is adjusting to the intensity of the work pace due to zoom and the pandemic. I often have back-to-back meetings all day and it's not like I'm going to get up and leave in the middle of a meeting when I'm on camera. However, in a face-to-face world, it would be quite common to use the restroom between meetings or grab a coffee. It felt more relaxed, in a way. One thing that I have started to do is book a 30-minute-meeting so I can spend some time on the treadmill. You have to create time for yourself and take a breath."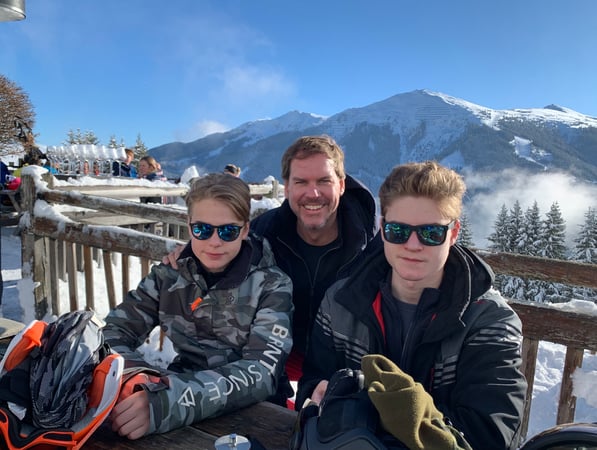 Area Vice President of Central and Eastern Europe, Annette Maier, joined in January 2021. As an AVP, she is a manager of managers and leads an entire organization. She has made a concerted effort to connect with as many team members as possible and tries to make the process enjoyable and unique. "The three things I am focused on are people, business, and customers. This gives me the opportunity to make an impact and to have fun while I'm doing it. Besides regular coffee chats, where we can share personal stuff, I also encouraged my team to switch off their virtual background so we can see each other's environment. We have also made a short video series where people record how their day starts or what a normal day looks like. It is so interesting to see everyone's routines and to see and understand their challenges." With only eight weeks under her belt, Annette's time with the company is just beginning. Her fresh perspective and desire to make an impact will guarantee a long and prosperous future for both her and the company. "I am really confident that UiPath can change the market and impact how enterprises will go forward in the future. We are a critical element of digital transformation, especially now during the pandemic. Our technology is unbelievable, and our customers love the value we bring and our ability to solve complex problems."
Renzo Taal, SVP and Managing Director of EMEA, moved from Singapore to the Netherlands to join UiPath in October 2020. While he has worked and lived across the globe, starting a job virtually during a pandemic was a different kind of adventure. "This is my first time starting a job remotely and I think it is the first time for most people. I have only met one colleague in person and that was my HR business partner. Previously, I had been at Salesforce for six years and was fascinated by the RPA and AI industry. I saw more and more customers starting to use these technologies." He saw UiPath's ability to blend both RPA and AI technologies and realized how much more growth we have ahead of us. "UiPath is in this paradigm shift of how work is going to be delivered. It is taking away mundane tasks and creating a robot for every person. It's fundamentally shifting how work is going to be done. There are only a couple companies per decade which play a part of these fundamental paradigm shifts and how technology is going to be delivered." Our technology was not the only thing that convinced Renzo to change jobs—our culture and values were equally influential. "When looking at companies, what is really important to me is values. As a society, we have become much more value-driven than in the past. If you want to attract the best talent, you must have strong values. Being Humble, Bold, Fast, and Immerse really spoke to me."
We are all waiting for the day that we can reconvene in an office and get to know our colleagues over a cup of coffee. In the meantime, our newer employees are showing us that we can still find ways to connect with each other and ourselves through the use of technology and remain rooted in our values.
Interested in joining UiPath? We are hiring all across the globe, so check out our open positions on our career page.
---