On April 22, 2021, WithYouWithMe will stream 10+ sessions, consisting of very focused speeches, panels, and live Q&A sessions to help take your business to the next level. This all-in-one talent accessibility event will bring you closer to Australia's leading organizations who have successfully transformed their organization's talent, all from the comfort of your home.
WithYouWithMe invited UiPath to partner with them, along with other vendors like ServiceNow, Splunk, and Microsoft. Their vision is to make Australia come first in talent transformation by improving job accessibility. By "job accessibility" they define harnessing talented military recruits and civilians, showing them their potential, and upskill to become technologists. Andrea Van Unen-Smith, Demand Generation Director at UiPath, believes "this is a great opportunity for the technology community in Australia to show how we're able to work together for the good of the community."


Mike Pamphilon, Public Sector Industry Lead at UiPath Australia, has been one of the people working on this partnership. "I see this as a huge positive part of what UiPath and WithYouWithMe do to help illustrate and bring to the surface that digital skills are here for everybody and we're really here to be a part of the solution. In Australia, there's a significant impetus from the government to build jobs as people come through this recovery from the pandemic, and a big desire to deliver the digital economy. There's been a long debate whether digital skills are something you only get out of spending a lot of time and a lot of money in university, or something that can be accessed by anybody. The ability to partner WithYouWithMe is incredibly important for UiPath because it demonstrates that our technology can democratize a whole environment and it can allow people to learn these new skills."

Ken Day (a veteran himself), who's also working at UiPath as a Pre-sales Technical Consultant is really familiar with WithYouWithMe. "If I look at WithYouWithMe, what they did was recognize that veterans have strong skills in areas like teamwork, project management, working under pressure, efficiency planning, but didn't necessarily have technical skills or an understanding of how to present their soft skills when applying for jobs."

One big focus for WithYouWithMe is short-term training. These days, people learn a skill, find a job with that skill, and then continue to learn. That is why they developed a program, not only for veterans but also elite athletes and other people that have dedicated a big part of their lives to a different spectrum of activities and are now lacking technical skills. Before starting the actual program, participants go through a psych test to understand their personality type and what it fits best. Then they face a real business problem and work together on solving it.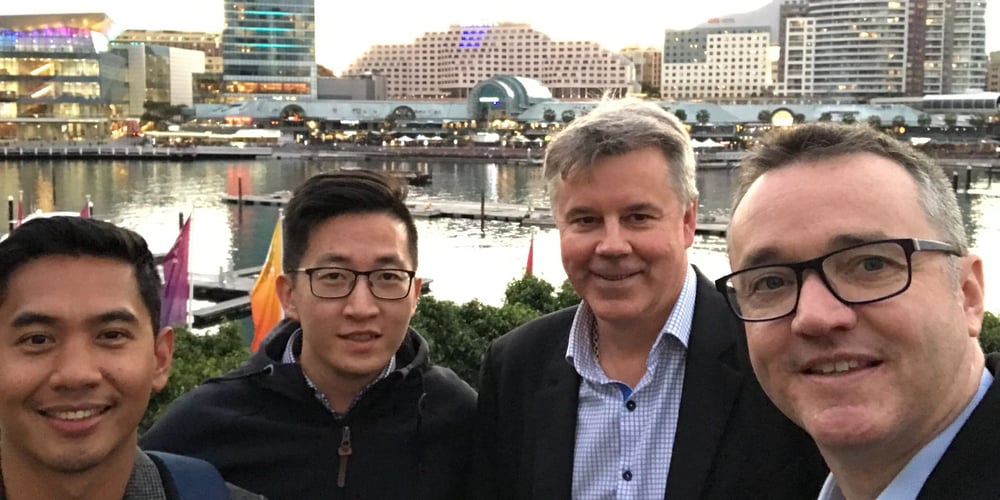 Ken is certain that robotic processed automation (RPA) is a great opportunity for everyone involved. "Why RPA? Because it's one of the industries that are just going to continue to grow and evolve. Additionally, cyber security is one of the main priorities for the government which gives veterans a head start in the job stakes due to security clearances." If we think about the way that the government works and the way that citizen data privacy works is that we have to have safe hands to do the actual work. And for Mike, there's "no safer hands than someone who's come from that military background that is naturally trusted, that's grown up in a trusted environment."

Providing transitional skills for people that are thinking of leaving the military or have left the military has always been a strong value proposition for Andrew Phillips, Vice President & Managing Director, ANZ at UiPath. "The differentiated human skills that leaders need is taught by the military. Things like how to lead small squads, or larger groups of people, or having great discipline are what we are looking for in the business world, maybe with some small variations put to them."

During the event, Ken will be talking about his experience in transitioning from defense to industry and how he has developed his skills to meet current business requirements. "It's not because I went to university for five years. It is because I've done a whole series of courses. I might also share some thoughts on how I see the future of work."

If youf want to learn more about how UiPath are teaching non-technical talent their software to upskill and create world-leading solutions to real-world problems, make sure you book your seat to the to the world's largest talent accessibility event.
---