Although we're ahead of many tech companies in terms of female representation among our teams and our leaders, we still have some room for improvement, which is why it's important to us to be represented in a big way at events like Women Impact Tech.
We just attended our first one of the year, in Seattle, which was a smashing success.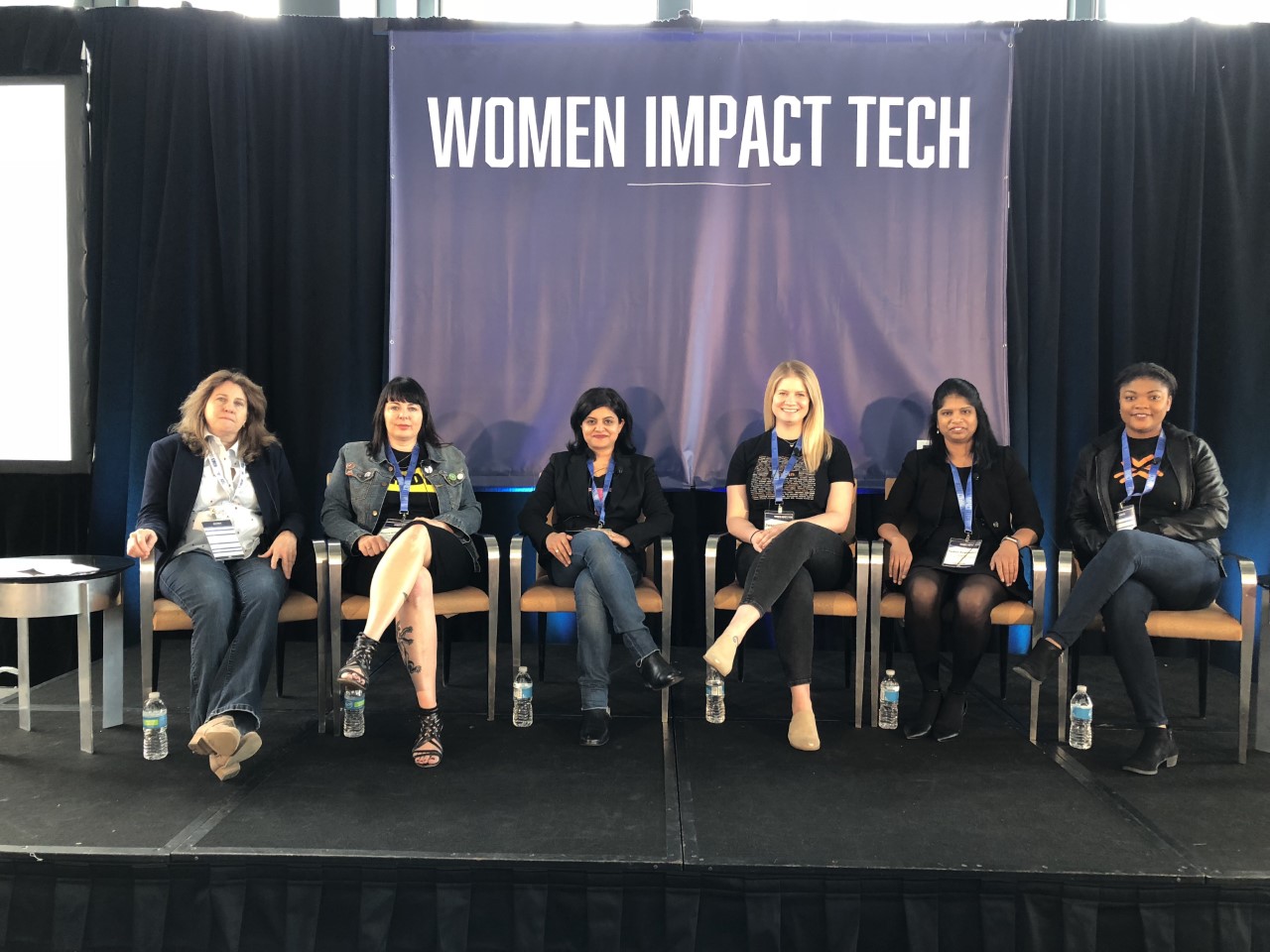 Our booth was buzzing all day, and Lori Golden, Director of Talent Acquisition, Americas, gave a rousing presentation about our company culture, followed by an appearance by Technical Recruiter Jessi Smith (pictured above, third from the right), on a panel discussing how to mitigate the bystander effect, the benefits of diversity in leadership, and advice for any women entering the tech field. The room was jam-packed, with standing room only in the back.
To hear from some of the women who work here, including a number of our leaders, check out
this podcast
we did recently.
We look forward to appearing at the WIT events coming up in Austin and New York. See you there!
---
Looking for a job?
We're hiring for just about everything, all over the world.
---