Malina Platon and Ada Woo were our guest speakers for the Singapore and Hong Kong event. Both are Sales leaders for their region.
Recently we hosted another Women in Sales event where we learned from Malina and Ada more about their career journey, discussed common challenges many women face and found out how they navigated through those experiences. This article focuses on barriers that women encounter when they start their careers in the technology space, challenges that a woman in a leadership role might have, and work-life balance in this fast-paced industry.
When it comes to barriers, we heard two perspectives from our speakers. Ada doesn't see any barriers. She told us that 20 years ago when she started working in this industry there were very few females in technology, but she saw it as an advantage and enjoyed being one of the few.
On the other hand, Malina started her career 14 years ago in Romania, where at the time there were a lot of women in sales, but not necessarily doing sales in technology. And there were a lot of challenges to overcome. Since then, things have changed and the belief that women are not necessarily fit for the tech industry is not as present as it was before.
We are a global company and we're used to hearing different perspectives. We listen to them all and encourage diversity of all kinds.
As we continued to talk about their career and how they ended up working in sales, we found some interesting stories.
During High School and University, Malina studied philosophy and psychology, but those remained only a hobby. She discovered technology through her first job, at Intel, which was very much a product-centric type of job. This dynamic space, which is constantly evolving and changing attracted her. She needed to interact with a lot of people from different countries, and this made her learn more about the sales environment, a world where everything moves so fast.
While studying food science and nutrition, Ada thought that it helps people gain trust in themselves and lose weight might be her call, but after starting to work as a nutritionist, in the first three months she realized that her work would be repetitive. So, she started working at a small cybersecurity company, doing marketing. This was the moment when she started to fall in love with technology and all the new challenges it brought.
Malina joined UiPath in its beginning, 4 years ago and she moved from Romania to Singapore. In her current job, she interacts with a lot of people from all around the world. She is grateful for everything that has happened since she joined the company. She encourages everyone to explore and get out of their comfort zone.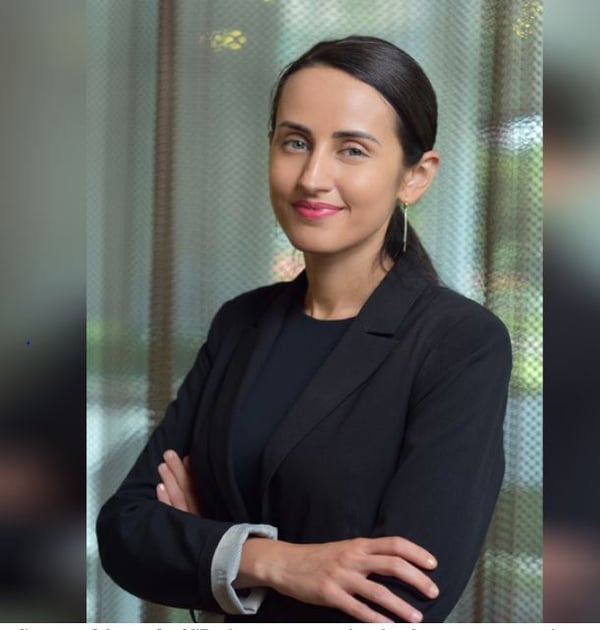 From Ada's perspective, the most challenging part as leaders is to know and learn how to encourage the team and really mobilize everyone in the team, encourage them to give their best. She believes that we are still learning every day. This is the beauty of this environment: continuous growth and learning.
When you're new in an industry, project or environment, you need to have a special mindset. For Malina, being humble in the work that she's doing, be it a new job, a new project, a new team that she's working with, first translates into a willingness to listen first before you speak. Listen before you judge, listen before you make any kind of assessment. This kind of thinking helped her, especially at the beginning of her journey working with people from the Asian culture. We learned that one thing that helped her was being curious about the people around her, really being curious about what they're doing or their life in general. Eager to know them as people first.
Both Ada and Malina shared with us that we need to be open, listen and be optimistic. It is important to believe that you will find a way to solve whatever comes at you. That will help you find the needed energy and enthusiasm.
---