UiPath opens a new office in Tokyo and participates in KPMG's AI/RPA Conference Tokyo 2017 on 4th of April.
UiPath, the worldwide leading Robotic Process Automation (RPA) vendor, announced today that it is opening a Japan subsidiary, UiPath K.K., in Tokyo. UiPath is the first leading global RPA vendor to establish a legal entity in Japan.
If you are in Tokyo, make sure to mark the 4th of April on your calendar as this is the day on which KPMG Consulting organizes it's AI/RPA Conference. Meet the UiPath Japan team, led by Koichi Hasegawa, and our CEO Daniel Dines to discuss UiPath's approach for the Japanese market.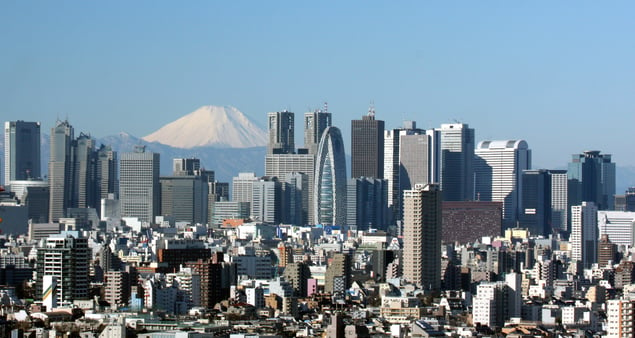 The event is expecting 400 participants - CXOs, senior executives from corporate planning and finance divisions - at The Peacock Ballroom, Imperial Hotel Tokyo.
UiPath's session will start at 15:30 and will focus on company presentation, product introduction and Japan as a global priority and our commitment to Japan. Daniel Dines will discuss global case studies from leading corporations in banking and the importance of building a Center of Excellence for RPA implementations.
With his extensive experience in the technology and financial service industries, Koichi Hasegawa has been named CEO of UiPath Japan. He commented, "I am excited to explore opportunities to work with leading partners to implement UiPath's RPA solutions for Japanese companies, institutions and public sector organizations. Our intuitive and scalable RPA solutions are well suited to Japanese companies' sophisticated business needs and will offer them major productivity gains while ensuring that quality and service are never compromised. Our new entity in Japan enhances our capability to serve existing and potential clients through local Japanese staff."
From the KPMG's agenda: "

While more and more executives recognize and began adopting AI and RPA in their operations, what are the key things they need to consider in order to challenge for changes in the business environment. At this conference, we will share the latest on AI and RPA with case studies from early adopters. We will also provide key points corporate executives must consider when executing business transformation and planning business strategies."
Establishment of Japan entity expands opportunity for UiPath to deliver Robotic Process Automation services in one of the world's most developed robotics markets
UiPath provides companies with intelligent process automation solutions.
---