Join Arjun Iyer, VP - Partner Management and Development at UiPath, at the Institute for Robotic Process Automation & Artificial Intelligence upcoming event: Outsourcing, Automation & Innovation Seminar Series (OAISS). Arjun will talk about how to evaluate the digital ecosystem and create a digital operations strategy in a panel discussion, starting at 16.30.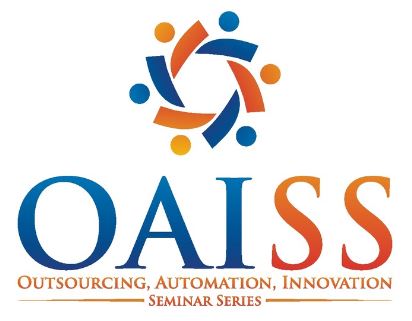 The OAISS series of round-table events aims to bring together automation and outsourcing industry leaders to share their expertise and insights on new opportunities opened by automation and digital technologies. The focus of the San Francisco conference will center around creating: A Revolution in High-speed, Low-cost and Real Innovation.
Considering that innovative technologies have put their mark on the today's business and society, attendees at the event have the opportunity to learn how to keep their companies relevant in the Digital Age. The continuous maturing of technology and the almost mainstream adoption of RPA, have lead companies to move away from cost optimization and service improvement strategies and adopt digital strategies focused on business impact and results. Now, digital strategies have the power to drive new revenue, open new markets, better position services and products and provide more effective ways to engage with customers, partner and suppliers.
Here are the agenda highlights:
1:20 - 1:35 - Welcome
1:35 - 2:00 - 2017 Look Ahead at the State of the Digital & Automation Marketplace
2:00 – 2:30 - KEYNOTE: The Journey to Digital Singularity: A Case for Humanity
2:30 – 3:15 - RPA & AI in Action – case studies highlighting solutions and benefits they bring
3:15 – 3:45 - Networking Break
3:45 – 4:30 - Are in-house automation COEs the right solution?
4:30 – 5:15 - Panel Discussion: How to evaluate the digital ecosystem and create a digital operations strategy
5:15 - 5:30 - Final Takeaways
5:30 - 6:30 - Cocktail Reception
---