Former Symantec sales executive to lead UiPath's growth in government vertical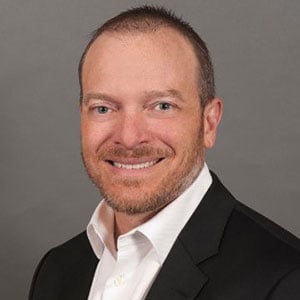 WASHINGTON, DC - September 12, 2019 – UiPath, the Robotic Process Automation (RPA) market leader, today announced the appointment of Chris Townsend as Vice President of Federal Sales. In this role, Townsend will report directly to UiPath's Managing Director of the Americas, Coenraad Van der Poel and will provide leadership to the government sales and operations team as they work to accelerate the adoption of RPA across the U.S. federal government.
Townsend joins UiPath from Symantec where he served as the federal vice president of sales and operations. Prior to this, Townsend worked in a variety of sales leadership roles at companies dedicated to solving mission-related problems for the public sector such as Blue Coat Systems, Intel Security and Cisco Systems.
"UiPath has a tremendous opportunity to help the federal government solve both of its top workforce challenges – preparing for the impending retirement tsunami and attracting millennials. Through the adoption of RPA, government can improve the productivity, efficiency and job satisfaction of its employees, which is critical as it tries to both position itself as an innovative employer and prepare for a shrinking workforce," said Townsend. "Perhaps once in a career, it's possible to find an opportunity to work for a company that is a real game-changer, and I'm thrilled to have found that opportunity with UiPath."
Townsend is a board member of the D.C. chapter of the Armed Forces Communications and Electronics Association (AFCEA) and an active supporter of the Leukemia and Lymphoma Society.
"Chris has an impressive track record working with fast-growth companies and positioning them for significant growth across the public sector," said Van der Poel. "Given the government's strong interest in RPA and the more than fifty agencies currently testing or implementing UiPath's solution, the time was right for us to bring on a leader of Chris's caliber to lead our federal team to the next level."
About UiPath
UiPath has a vision to deliver 'a robot for every person,' one where companies enable every employee to use, create, and benefit from the transformative power of automation to liberate the boundless potential of people. Only UiPath offers an end-to-end platform for automation, combining the leading Robotic Process Automation (RPA) solution with a full suite of capabilities that enable every organization to scale digital business operations at unprecedented speed.
---