Boris Krumrey, Chief Robotics Officer at UiPath, will be present at the Hét Outsourcing Kenniscongres event organized by Platform Outsourcing Nederland in Nijkerk, on the 28th of September 2017. His presentation will be focused on the topic of "Artificial Intelligence & Robotic Process Automation: Boom or Doom".
Boris will discuss if companies are ready to adopt AI and robotic technologies in current business operations or not, and how they must prepare to face the fear of 'doom' caused by the hype of AI and RPA. Attendees will also have the chance to find out which are the key factors that turn the robotic transformation journey into a success story.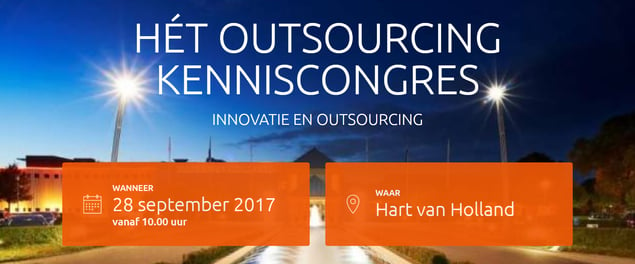 Join the Congress to learn about cloud services and devops, digital transformation for the outsourcing industry, international outsourcing, big data innovations and more.
Don't miss out, register for the event right now. The event page is in Dutch.
---