Brazilian supermarket chain uses UiPath RPA to integrate with ERP systems and improve reordering of produce and other goods, saving 1,000 hours per month and giving employees more time to interact with customers and suppliers.
When you are one of the largest retail food chains in Brazil, your business depends on customer loyalty and driving repeat business with superior customer service. That's why Mercadinhos São Luiz continues to rely on UiPath robotic process automation (RPA) to automate business and store operations to free employees to work more closely with customers.
Mercadinhos São Luiz is a family-owned business that has been serving Brazilians for 96 years. The company has 22 retail outlets and annual revenue of around $1 billion, according to CIO Márcio Falcão, who has been with the company since 1995. The company is nationally recognized and received the Best Place to Work award in the supermarket category. Automation has been an ongoing factor in optimizing store operations, and the supermarket chain continues to rely on P4Pro, one of UiPath's Brazilian integration partners specializing in process automation, to provide ongoing modernization and support operations. 
"We had been working with P4Pro for a while," Falcão said. "When the need to implement robotization arose, we called on P4Pro , Carlos Sérgio [the director], and his team, to help us through this process- because this process is a journey, a long journey."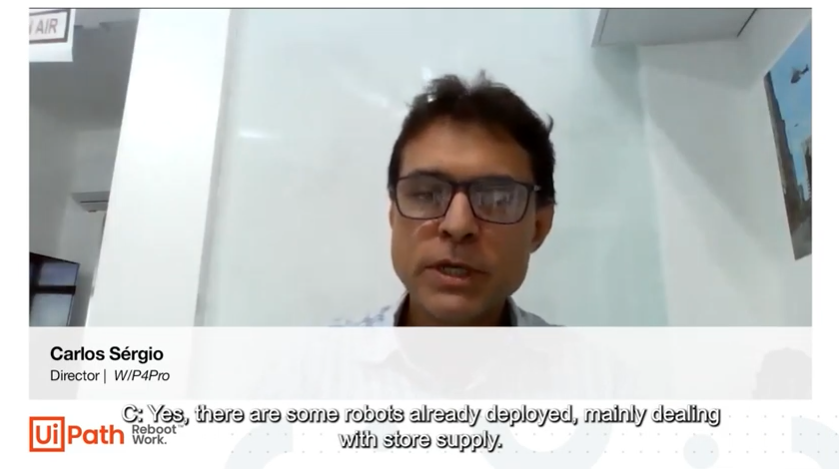 Automating Reordering
Mercadinhos São Luiz has been using technology to manage various business processes, continually identifying repetitive processes that can be automated. Much of the ordering and resupply process is challenging to automate because of exceptions and dynamic ordering of goods such as produce. Manual ordering is complex and laborious, but an analysis showed that much of the process could be automated. 
"We have deployed robots for store supply, a time-consuming manual task, requiring two hours of a worker's day clicking, copying, and pasting," Sérgio explains. "We assigned this task to bots and saved 1,000 hours of labor per month. And that was for just one supply issue that was done daily in each store."
The P4Pro team also is using RPA to automate other supplier interactions. The initial RPA project was considered such a success that here is now a queue of RPA requests from finance and other departments. 
Falcão adds that the real benefits from this type of automation aren't just in hours and dollars saved. Improving operational efficiency frees employees for more important tasks, such as improving customer experience and building supplier relationships. 
"Instead of doing manual operations in the back office with no contact with customers, the employees are now serving the customer directly," said Falcão. "This [automation] has brought gains that may not be measurable in figures. The return in terms of customer satisfaction, and therefore loyalty and sales, I consider even greater than the hours saved with this process."
Falcão also notes that automation makes dynamic processes like ordering fruits and vegetables safer and less prone to error. The act of analyzing processes as part of RPA also revealed inefficiencies and issues that weren't even previously recognized, which has improved the processes further. ​
"When you automate, you end up finding flaws in the process that were there before robotization," said Sérgio. "So, the process of automation itself can be used to improve processes even before things were automated."
The operational improvements made possible by new RPA processes proved especially important during the pandemic. Many employees, especially workers who had been diagnosed with high blood pressure, diabetes, and other medical conditions, had to start working from home. Automation made it possible for these workers to continue to be productive and keep them on payroll.
The return in terms of customer satisfaction, and therefore loyalty and sales, I consider even greater than the hours saved with this process.

Márcio Falcão • CIO, Mercadinhos São Luiz
Taking Advantage of RPA Flexibility
Even before Mercadinhos São Luiz and P4Pro decided to collaborate on automating resupply processes, technology had been an integral part of supermarket operations. The company has a mature computing infrastructure in place, with customized business and market rules. One of the greatest obstacles was integrating new RPA processes with these legacy systems, but working with UiPath has changed that.
"We had a project under development for three years and could not deliver because of the difficulty in integration," said Falcão. "It was a project dealing with supplier relationships-an integration with a supplier that spanned supply and logistics. Today we have advanced a lot and it is ready for delivery."
"The ERP used at Mercadinhos is old technology and in some situations not even the bots can obtain the necessary information to perform their tasks from the screen, based on its composition," said Sérgio. "The technical challenge was how to allow the bot to access the information in the most accurate way possible, in some cases using advanced UiPath resources such as scanning the screen using OCR."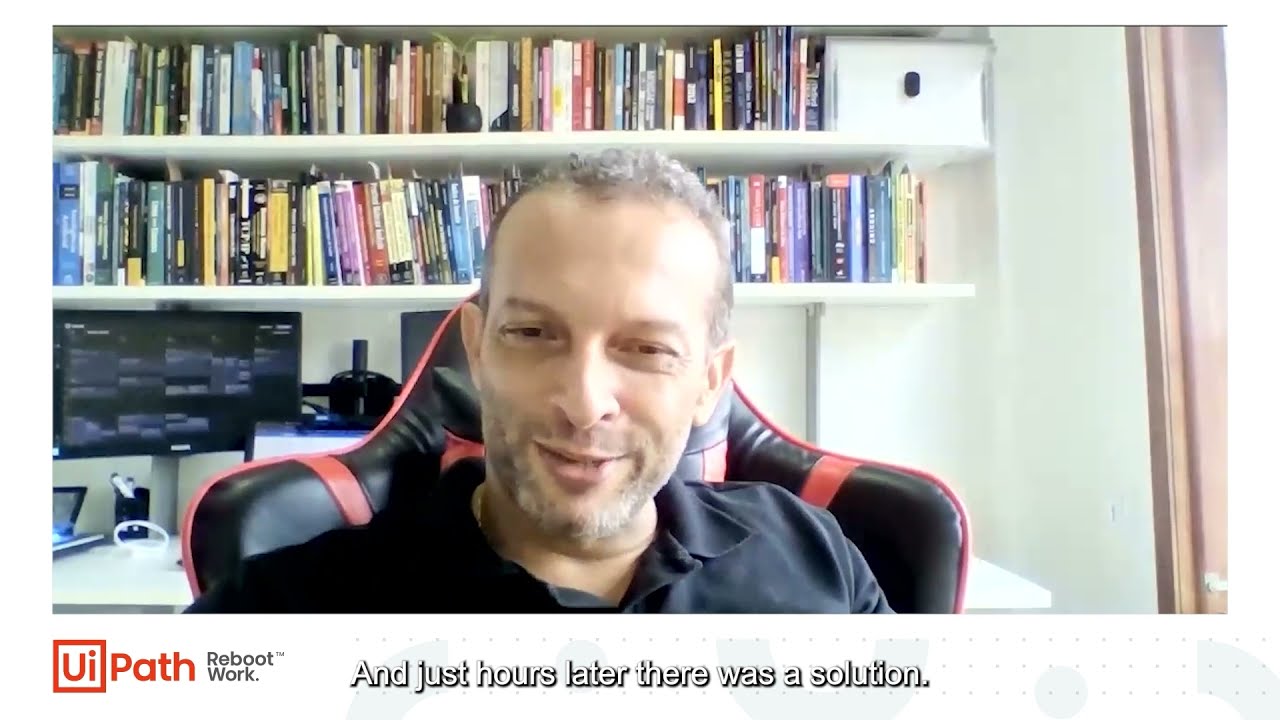 What's in the future
Sérgio also sees more RPA development falling to end users who will be responsible for simple automation. Using tools like UiPath Studio X, robotization will be used like Excel spreadsheets to automation daily tasks.  
"I see we have a lot of room for growth when we look at the new frontiers of automation," Sérgio continued. "RPA started as a way to deal with repetitive things, but AI is being added to RPA, which allows for another level of solutions adding opportunity mining,  automated tests, and more."
The technical challenge was how to allow the bot to access the information in the most accurate way possible, in some cases using advanced UiPath resources, such as scanning the screen using OCR.

Carlos Sérgio • Director, P4Pro