In order to offer clients in media and fast-moving consumer goods viable market intelligence, Nielsen must collect and analyze vast amounts of data in a relatively short amount of time.
Robotic process automation (RPA) has helped Nielsen embark on a digital transformation journey by expediting the time it takes to deliver its analysis to customers.
Data is at the core of Nielsen's entire business. The global market research firm aggregates and analyzes vast amounts of data to help organizations in retail, manufacturing, media, and advertising make better business decisions and wiser investments.
This challenge is made even greater by rapid change in consumer-centric ecosystems—from the rise of e-commerce and the way people shop to the proliferation of digital devices and how people view shows or listen to the radio. The need for operational efficiency to deliver independent measurement to the market faster and help build action plans and strategies for clients is very critical to Nielsen's success. And as Nielsen is an organization of more than 50,000 employees in over 100 countries, the scale of transformation presented immense challenges and opportunities.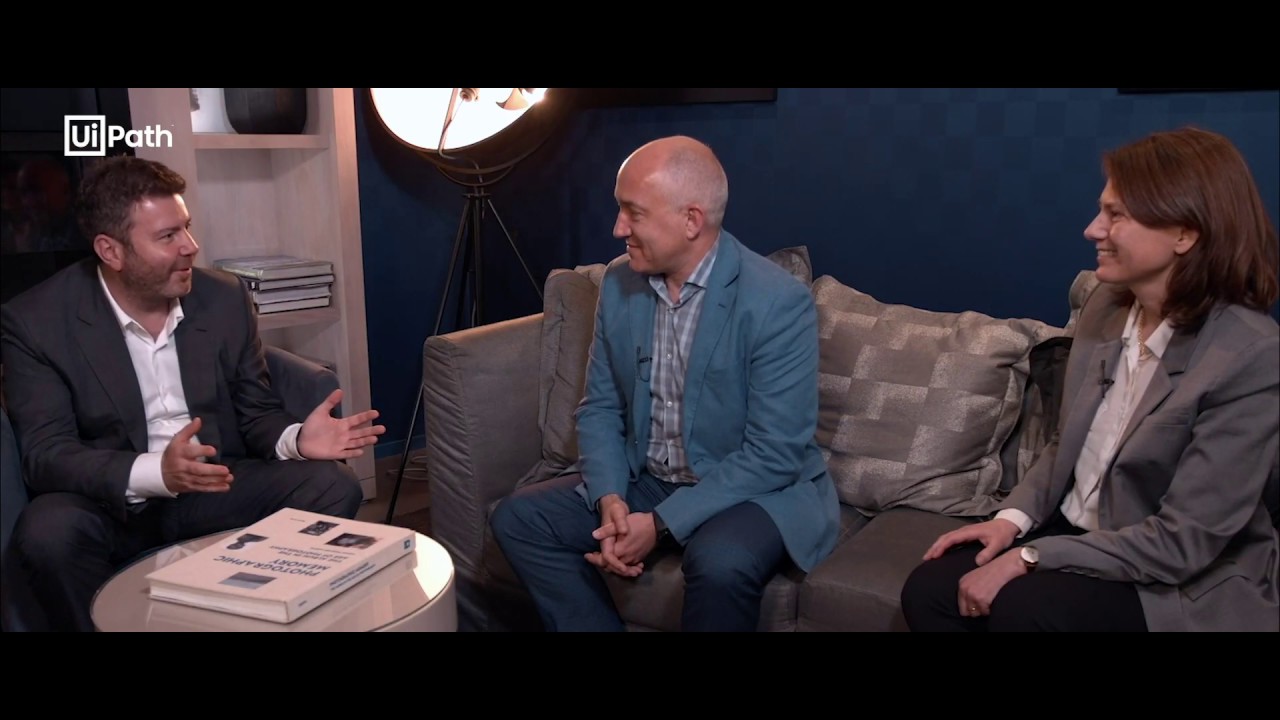 Nielsen's digital transformation strategy is therefore built around reducing the manual tasks involved in making measurement data, insights, and analytics available to the marketplace. By automating much of the manual back-office work, Nielsen envisioned reallocating time and attention toward adding value for customers and evolving the business.
Here's the story of how UiPath robotic process automation (RPA) has brought Nielsen closer to achieving those goals.
Making automation at scale more attainable
In 2016, Nielsen set out to launch an automation strategy. Deborah Fassi, Senior Vice President (SVP) of Transformation and Automation, was well aware of how that might look.
"The traditional way of automating is the IT way—building a new platform and then deploying it globally across every country and system," Fassi explained. "But when you start such a journey, it can actually be 10 years before you can accomplish something meaningful."
A decade is too long for a company that provides detailed intelligence about specific industry trends. Consumer goods and media are particularly fast-moving targets, and Nielsen knows better than anyone that the only way to hit them is to keep up with them.
"Think of the media side, and about how fast this is transforming with Netflix, Amazon Prime and YouTube," Fassi said.
People are consuming media on their mobile devices. And within consumer packaged goods, online shopping continues to accelerate while square footage within brick-and-mortar stores declines. We need a solution to react quickly to these evolutions.

Deborah Fassi • SVP Transformation and Automation at Nielsen
Fassi also needed that solution to be available to the entire organization. She required something that could be deployed across multiple business areas with the involvement of the respective stakeholders. Her goal was to accelerate company-wide digital transformation, not by dictating automation, but by democratizing it for the lines of business.
Nielsen's RPA CoE drives company-wide innovation
First, Nielsen needed the right technology. They found it in the UiPath Platform, which makes it possible to build software robots that automate digital chores and deploy them over existing IT infrastructure. This is much faster and more cost-effective than a decade-long automation project.
Fassi chose UiPath because it adhered to her technical requirements more closely than other RPA vendors.
"I wanted to make sure the solution could very simply connect to all of our very different types of platforms," she explained. "And UiPath was number one in terms of its ability to integrate well with our different tools."
Next, Nielsen needed a way to champion RPA throughout the organization. Fassi worked with Oleg Royz, VP of Global Automation and Head of Center of Excellence (CoE), to establish time saved rather than dollars saved as the key performance indicator for automation. This helped acquire buy-in across departments.
The team then collaborated with other stakeholders to create a framework for how it could centrally support RPA use cases across different locations and business units. They wanted to involve business-unit leaders and people who possessed the subject-matter expertise to select automation use cases that would truly benefit those departments.
"We decided to democratize and scale the engagement by recruiting champions from local business units," Royz explained.
Nielsen created a CoE with about 12 core people. That core team promotes RPA and recruits "champions" within different business units, partly with the help of email blasts that document success stories within the company.
Since launching, the CoE has recruited about 150 champions from different Nielsen locations around the world. These champions are responsible for becoming knowledgeable about RPA, primarily using UiPath Academy resources. This expertise allows them to nominate automation processes in their business areas to the core CoE team, which can then assess their technical feasibility.
Even on a complex use case, if we have commitment from the business and process owners to truly document the requirements, the actual development literally takes weeks.

Oleg Royz • VP of Global Automation and Head of CoE at Nielsen
So far, this hybrid CoE is doing exactly what Fassi hoped it would: encouraging the people with the best understanding of a process to participate in its automation. Not only does this ensure maintenance of proper security, privacy, and compliance standards, but it also expedites RPA deployments.
"Even on a complex use case, if we have commitment from the business and process owners to truly document the requirements, the actual development literally takes weeks," Royz said.
Nielsen realizes colossal time savings
Nielsen's RPA deployment and its approach to its CoE have led to automation across more than 20 organizational units and over 40 countries.
In total, the strategy has saved the company an estimated 347,997 hours just in the past 18 months.
The specific use cases involve unattended robots and encompass back-office functions primarily in operations, client service, IT, and finance.
One example involved automated support phone calls. Nielsen dispatches reports and information to customers across the globe on a daily basis. Traditionally, the systems responsible for these deliveries were manually monitored 24/7 to ensure thresholds and quality criteria were within tolerable parameters.
"There are situations where it may be late and the window can only be like 15 minutes, meaning you have to take an action within 15 minutes," Royz said. "So sometimes we missed SLAs because they didn't reach out or create an action in time."
Nielsen deployed UiPath software robots to perform this monitoring and send out automated calls to support teams when certain thresholds are exceeded. The UiPath robots also have an escalation protocol in the event that the support person doesn't pick up on the first call. Most importantly, though, they do exactly what they're supposed to.
"They look for the thresholds, and they never make mistakes," Royz said. "They follow rules to a T."
Digital transformation continues at Nielsen
Fassi, Royz, and the rest of the RPA champions at Nielsen accomplished what they set out to do: take their first steps on an automation journey that will accelerate digital transformation.
Successfully evangelizing RPA across the organization has been invaluable to this goal.
"In the past, people didn't realize that they were like the glue, managing all of these processes, and we're changing that narrative," Royz said. "We tell them, 'don't be the glue; be the value, and let the robots be the glue that connects the dots. So when you come to work, data is extracted and ready for you to make your analysis and provide your insights.'"
For the rest of 2019, Nielsen will focus on scaling RPA across the organization. The CoE will continue to recruit RPA champions and work with them to identify valuable automation use cases.
By 2020, the business hopes to move into its longer-term goal of intelligent automation. If all goes as planned, Nielsen will exceed its previously stated goal to save 500,000 hours by the end of 2020.