In the betting industry, it's vital to follow Know Your Customer (KYC) guidelines to verify people's identities and ensure safe gaming. Paddy Power Betfair is adopting Robotic Process Automation (RPA) to ensure rigorous vetting while improving customer experience. And it's all down to the freedom to innovate.
"There's no angrier person on earth than someone who has missed a winning bet," says Dan Heap, Director or Automation at Paddy Power Betfair. It stands to reason. Just imagine trying to put a bet on a horse, knowing in your bones that it's set to win. But try as you might, your online betting account is frozen. An hour later, you are proven right. The horse comes in. However, you cannot collect your winnings because you never managed to unlock the account.
Although it doesn't happen too often, this is an experience online gamblers sometimes face, including Paddy Power Betfair customers. And for good reason too. The company, formed in 2016 from the merger of Paddy Power and Betfair, puts responsible gambling at the heart of its strategy.
This includes following strict Know Your Customer (KYC) rules, which are required by law. When someone sets up an account, they have their personal information checked for identification and verification. This helps ensure that gambling is fair and open, is not linked to crime, and does not lead to harm.
Nevertheless, this process can take time, hence accounts becoming frozen and delays in people being able to game. As Dan explains, "In the UK, we're able to cross-reference about 80 percent of our customers against an online database, meaning they pass the KYC rules quickly. That means 20 percent of people have to submit documents such as driving licenses and utility bills to prove their age and address. In Ireland, only about 30 percent of customers are on the database." These are the people who might end up frustrated and angry about a missed bet.
This begs the question, why does it take so long to undertake the checks? Dan's colleague, Oonagh Phelan, Head of Automation Strategy, says, "For those customers who need to be manually verified, there's a laborious process. They need to upload images of their documents via our website. This creates a ticket in our customer service system with an associated reference number. This is checked by a member of staff who opens a second system to verify the information on the ID matches that on the account. They then need to send emails to the customer after this is done."
Multiple rules and checks sit around this process. This includes ensuring some customer documents are no longer than six months old, confirming the verification, leaving notes on a customer's account, updating the customer service system and then emailing the customer with details of any further action.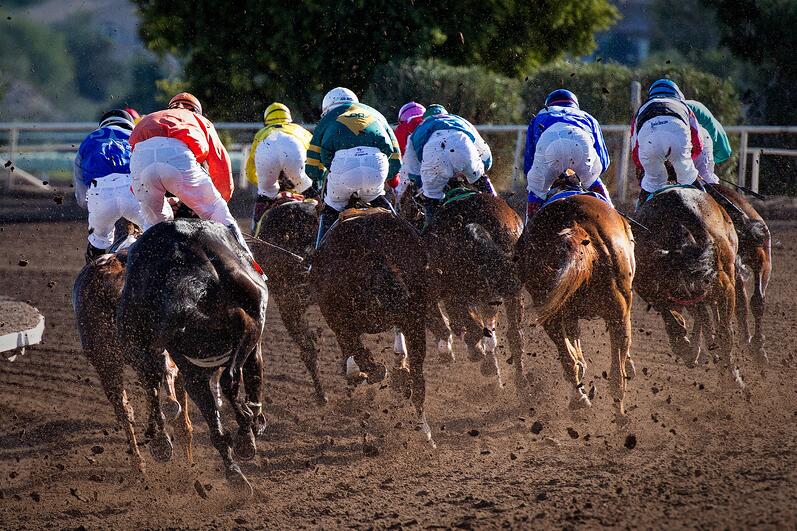 Each check takes about three to five minutes. But there are often up to two thousand verifications queued every day to check, making this is a huge burden for staff and an annoyance for customers. Furthermore, this process creates an additional problem in the form of customers than chasing for verification. In fact, about 25 percent of all correspondence from customers is about the status of the documents.
"Customer experience is the key for us," adds Dan. "We want to get people approved as quickly as possible to ensure they are safe and satisfied. One shouldn't be at the expense of the other. No one in the industry is doing particularly well at streamlining this common process."
Now we've automated the process, staff don't have to learn so many rules about verification and spend time doing a dull back-office task.

Oonagh Phelan,  Head of Automation Strategy
The team decided to look outside the sector for inspiration, considering how some of the new challenger banks seemed to be able to go through the KYC process in near real-time. It was at this point that someone came up with an idea.
"One of our developers approached me," says Oonagh with a smile. "He said he could find a way to use RPA to solve the problem. We'd been trying to overcome this challenge for eight years. So when he said he thought he had a solution, we nurtured the idea and gave him the space to try it out while also getting other teams involved."
It might be a little hard to understand how it works if you're not involved with it, but our leadership knows they need RPA. Our work has really opened their eyes to the possibilities automation presents.

Dan Heap,  Director of Automation
As with any RPA implementation, the first step was to understand the process and ensure it was as good as possible. "We understood all the rules and regulations, as well as all the data points and systems involved," Oonagh recalls. "This allowed us to build an automation that could collect all the information needed and present it to a member of staff for a final check and verification."
"There are about 100 rules that had to be tested and coded," Dan confesses. "It wasn't a simple fix. The KYC rules are stringent and every eventuality needed to be accounted for. We ensured everything was watertight and tested it thousands of times. It has to be right. We can't allow anything to slip through the net."
The system went live in early 2021 and within days, the team had seen a huge impact. Before the robots were introduced, it took about 340 minutes for an agent to respond to a customer. Within a day, this had dropped to as low as 10 minutes on average. The new system also allows much better communication with customers, making it possible to tell them more about what might be the problem with a document.
However, it's not just customers who are having a better experience. Staff is too. Oonagh says she's had some fantastic feedback. Comments include, "I honestly love this tool," and, "I can't wait to use it," she grins, clearly delighted that her colleagues are so positive. "Now we've automated the process, staff doesn't have to learn so many rules about verification and spend time doing a dull back-office task."
The benefit is that they can focus on helping customers rather than just plowing through the paperwork. In the future, this will develop even further as the team introduces new functionality, such as the ability to verify documents nearly immediately through the company's messenger tools. "Customers will be able to upload their documents via our website messenger and get verification there and then," says Oonagh.
Once this has been rolled out, the team will turn its attention to Optical Character Recognition (OCR), allowing robots to capture information from documents automatically. The team also believes the system could be rolled out to Paddy Power Betfair's sister brands within the wider group, and internationally.
It's clear that RPA has impressed a wide range of people within Paddy Power Betfair. "It's been a lightbulb moment," says Dan. "It might be a little hard to understand how it works if you're not involved with it, but our leadership knows they need RPA. Our work has really opened their eyes to the possibilities automation presents."
And it's all down to the space the business gives for employees to innovate. An idea from a developer turned into a team effort with Fraud, Customer Service and Automation staff, who were given the time and authority to try something out, the impact has been huge. In fact, it's been revolutionary. Hopefully, thanks to this innovative culture, there'll be far fewer angry customers who missed the winning bet with Paddy Power Betfair.